Six ways to get more out of PlanPhilly, off of PlanPhilly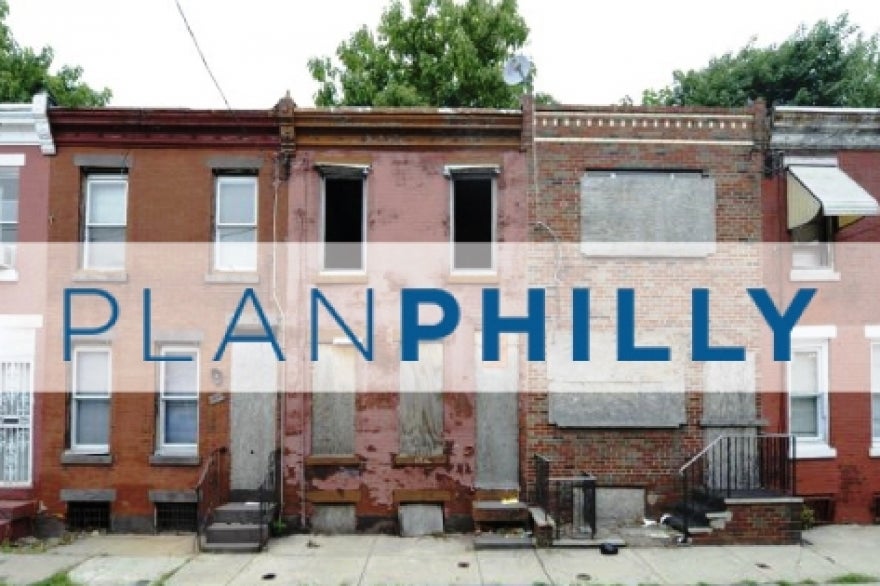 Philadelphia's planning and built environment community is an incredible resource for us as journalists, providing us with the news and ideas that keep this place ticking, and we want to make access to this community more of a resource for readers too.
Here are six things you can do to connect with us and other PlanPhilly readers elsewhere on the Internet, and offline too.
1. Sign up for our newsletter.
PlanPhilly has two weekly newsletters right now: an events email that comes out every Monday morning, and a newsletter that rounds up our top stories of the week and also features some events from later in the week. Click here to sign up for one or both of them.
The events newsletter comes out every Monday morning, and features curated selections from our Events page for the week. If you think you'll want to submit an event for consideration in the future, bookmark this link to submit events you think our readers would like. With several thousand subscribers and unusually high open rates, this is a great way to get more guests if you're a host, or meet new people in this community as an attendee.
2. Follow us on Facebook and Twitter.
We use social media for curating news (ours and other people's), answering reader questions, and boosting the signal on smart commentary from members of our community.
By the way, inviting your friends to like our Facebook page or forwarding our emails to people you think might like to get them is definitely one of the higher-impact things you can do to help us develop this community.
3. Subscribe to the #urbanphl list on Twitter.
This is a new constantly-updated list of everybody we know in Philadelphia who likes tweeting about city planning, so it has way more of the content you really want from Twitter than you'll get just scanning your home feed. Don't forget to use the #urbanphl hashtag too. The way to get the most out of this, besides following everybody on it, is to use something like Tweetdeck, and add the #urbanphl list as its own column next to your home feed after you've subscribed.
4. Join the Greater Philadelphia Planners, Urbanists, and Designers group on Facebook.
This group just passed 900 members, and it's a lot of fun. Share and comment on news links and photos, or just lurk around for some of the discussions. There are lots of journalists, planning professionals, and activists of all stripes mixing it up and chewing over the news of the day. Just make sure to turn Facebook notifications off, because it's a very chatty bunch.
We've been thinking about creating a PlanPhilly Slack page to bring more of the discussion in-house, but this Facebook group has done such a good job as a sort of external comments section for the Philly planning blogosphere that our inclination at this point is just to send more folks over there and run with it. Let us know in the comments if the Slack page would be of interest though.
5. Come to Design Advocacy Group and Urban Geek Drinks.
Neither of these meet-ups are official partners or anything, but you're unlikely to find higher population densities of city planning fans getting together anywhere else on a regular basis.
Design Advocacy Group meets monthly on the first Thursday of every month at 8:00 am at the Center for Architecture. Yes, that is early, but they always have entertaining presenters, and it's an opportunity to meet lots of interesting folks in design, architecture, planning, and related fields in a friendly community setting.
Urban Geek Drinks is on the third Thursday of every month at Frankford Hall in Fishtown from 6-8. I'm a co-organizer of that, and lots of planners, designers, activists, city employees, civic hackers, and writers make up the regular attendees. It's always a fun crew. RSVP here to come to the one next week on June 18th, or sign up here to get reminders for future meet-ups.
6. Bookmark our Jobs, Grants, and RFPs listings.
Ok, this stuff is hosted on the site, but it's just another means to connect with people off the site.
A respectable number of great job listings, grant opportunities, and Requests for Proposals come our way, and web editor Evan Croen updates these for you every day.
We've noticed on the backend here that these pages have steadily been gaining traffic over the past couple years. In turn, more employers use them to post targeted job listings for this audience, making the job listings page even more useful to people. Posting jobs on this site helps thicken Philly's professional communities in development, planning, architecture, and more.
Let us know in the comments section whether you'd be interested in a weekly Jobs, Grants, and RFPs email offering, as we recently started kicking that idea around a bit.
Stay tuned. In the near future we'll be sending out a survery to the PlanPhilly email list subscribers to learn more about what you'd like to see from our organization, and how we can better connect this community, both online and offline.