Paintings vandalized at Philly's Shofuso House now restored
The traditional Japanese house in Fairmount Park suffered damage after a break-in last summer. Its paintings, worth $2 million, are now repaired.
With the arrival of spring, the Shofuso House in Philadelphia's Fairmount Park has reopened after its winter slumber. Just days before opening its doors to the public, as well as the surrounding gardens, koi pond, and waterfall, the historic house reinstalled a painted interior mural that had been damaged by vandals last summer.
Constructed in a 17th century Japanese architectural style, Shofuso features structural lumber assembled with traditional joinery techniques, a roof made of hinoki bark, and a floor of woven tatami mats.
Amid the traditional craftwork of the house runs a vein of contemporary art: All the sliding panel doors of the main room are made of washi paper that have been washed in a dark gray-green pigment and painted with a series of white, abstract waterfalls.
Site Manager Candice Graham said visitors typically have lots of questions.
"We get, 'Oh, wow. That's so beautiful. What is it? Why is it here?'" she said. "These were gifted to us in 2007 by a contemporary Japanese artist, Hiroshi Senju. He created this background color for Shofuso. He doesn't use that color anymore in any of his paintings, so this is really special."
Senju is known for his meditative waterfall paintings, but there are none like these, said Kazumi Teune, the interim executive director of the Japan America Society of Greater Philadelphia, which operates Shofuso.
"He sat here for a month and listened to the sound of the falls and collected the colored pigment from all this," she said, gesturing to the garden. "Then he came up with this color. It's unique to us. This is our color."
When the house is quiet (more often than not the house is whisper-quiet) the burbling of the waterfall feeding the koi pond outside becomes the soundtrack for the painted waterfall inside.
"They're connecting the inside space with the outside space," said Graham. "It's an important element of modernism in architecture. This house was built for an architectural exhibition in New York in the early '50s. So this is a perfect example of showing the inside and outside connection."
The series of panels, estimated to be worth about $2 million, was damaged last summer when vandals broke into the house after dark. Some minor structural damage was caused to the roof, and several panels of Senju's mural were marred. One was punctured, likely by a stick or pole.
Graham said the perpetrators have not been identified. Initial estimates for repairing the damaged artwork ran into the tens of thousands of dollars, toward which the Japanese Society launched a $75,000 crowdfunding campaign.
The society turned to the curators and art conservators at the Philadelphia Museum of Art for advice.
"They helped us out a lot," said Teune. "They guided us to the next institution, how to do this."
Visitors must take off their shoes to enter the Shofuso House and walk on its porches. (Emma Lee/WHYY)

Visitors sit beside the koi pond at the Japanese House and Garden in Fairmount Park. (Emma Lee/WHYY)

A Japanese koto, a plucked stringed instrument, rests on the tatami mats at the Shofuso Japanese House. Behind it can be seen panels of Hiroshi Senju's luminous "Waterfall." (Emma Lee/WHYY)

Visitors walk beside the koi pond at the Japanese House and Garden in Fairmount Park. (Emma Lee/WHYY)

A waterfall splashes into the koi pond at the Japanese House and Garden in Fairmount Park. Japanese artist Hiroshi Senju spent hours at Shofuso at various times of the day in order to reflect its colors and atmosphere in "Waterfall." (Emma Lee/WHYY)
Teune anticipated the job would require her to ship the panels to Japan, where specialists in washi paper would know what to do. The cost of that kept her up at night.
To her surprise, the fix could be done right in Philadelphia.
"Of course, Philadelphia," Tenue said, relieved. "In Philadelphia we have enough qualified people to do this."
The damaged panels were restored at the Conservation Center for Art & Historic Artifacts, in Fitler Square. In an Instagram video, Senior Conservator Heather Hendry explains the unique challenge of the repair job, since the artist had used a modern acrylic paint over traditional washi paper.
The repair brought the caved-in flap of material back into place on a smooth, unbroken surface. If you know where to look, you can still see the faint scar where the break occurred.
"You can hardly tell there was anything done to it, and we were very happy with the results," said Graham. "I can see where the damage happened, but if you're just passing by and unfamiliar, you won't be able to see it. Which is fine with us."
She said security around Shofuso has been upgraded, and a low iron fence along an adjacent road will soon be fortified with 10' tall bamboo, making it harder to hop.
The Shofuso House's main annual event is the Cherry Blossom Festival, on the weekend of April 15. Teune said on that weekend new koi fish will be introduced into the pond, as a gift from a respected breeder in Japan.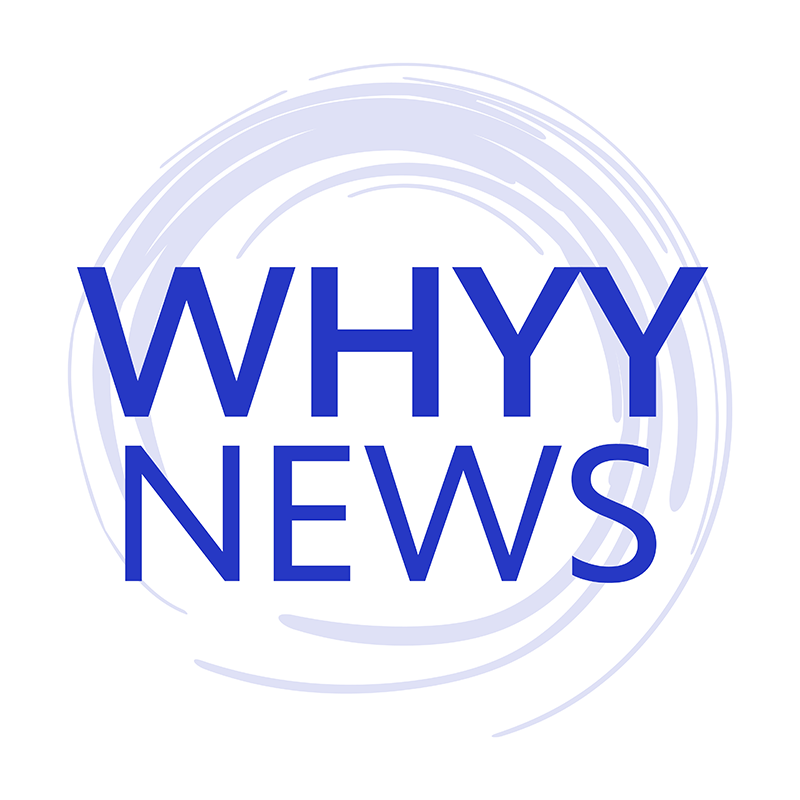 Get daily updates from WHYY News!
WHYY is your source for fact-based, in-depth journalism and information. As a nonprofit organization, we rely on financial support from readers like you. Please give today.