Severe thunderstorms possible Tuesday at the Jersey Shore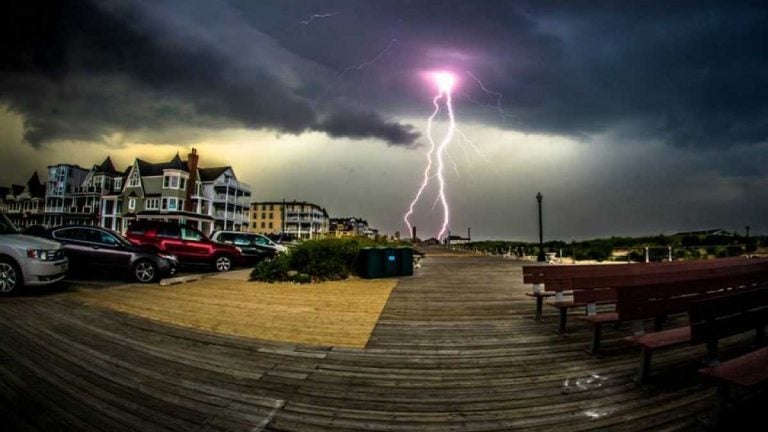 Storms are possible Tuesday at the Jersey Shore into the early evening hours as a cold front approaches and then heads offshore, forecasters say.
As of Tuesday morning, scattered showers are already moving through the region, and a storm line is set to develop by the afternoon hours. Strong winds gusting up to 50 miles per hour are set to decrease by the early afternoon hours.
The National Weather Service's Storm Prediction Center places the Jersey Shore in the "slight" risk category for severe thunderstorms, implying that scattered severe storms that are "short-lived and/or not widespread" are possible.
According to a Hazardous Weather Outlook issued by the local National Weather Service office, the primary hazard is isolated wind damage. Most areas will see less than an inch of rain, with up to two-and-a-half inches in some places.
NOAA defines a severe thunderstorm as producing hail at least one of the following: hail at one-inch in diameter, a wind gust of 58 miles per hour or greater, or a tornado.
All showers should be offshore by the overnight hours, leading to partially clearing skies, according to the National Weather Service.