Several injured in Boulevard accident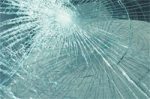 A multiple-vehicle car accident on Roosevelt Boulevard sent at least five people to the hospital Wednesday night.
The accident occurred just before 10:30 p.m. in the inner southbound lanes near Harbison Avenue. Early reports said one victim was an adult female, and three are children, but NEast Philly's attempts to confirm these facts have not been verified.