September 7: City clean confidence | Parkway fails | Clean energy jobs up 6%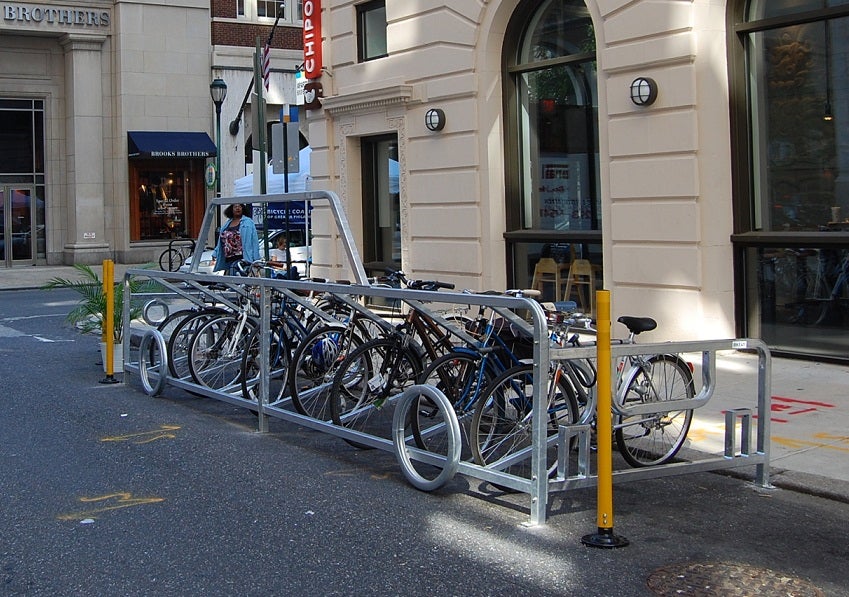 Whether the Ben Franklin Parkway was meant to be the city's signature cultural destination, a festival porta potty invasion, tree-lined commuter path, or grand public park, the Parkway "fails at all of them," Inga Saffron argues. Saffron dips into the previous studies that addressed the Parkway's design flaws, in particular the Central Philadelphia Development Corporation's 'radical overhaul' in 1999 to create more usable park space and lessen the automobile's dominance. Saffron writes that the incremental changes of late are still a far cry from the Parkway's realization of its identity, and thus full potential.
Mayor Kenney announced Wednesday a new initiative to bring cultural arts learning directly to eight lower-income neighborhoods, WHYY's Tom MacDonald reports. With help from the William Penn and Barnes Foundations, community groups and cultural institutions will spend two years experimenting with informal and experiential learning—by way of fresh, literacy-rich opportunities—for children to "experience creative play and discovery geared to developing early literacy skills."
City self-perception: a new poll by market research firm YouGov asked residents in the twenty biggest U.S. metros whether they considered their city clean, and to what degree, Rachel Dovey reports. Minneapolis and Dallas tied at the top spot, with 90% of residents describing their city as "either clean or somewhat clean." Philly ranked second-to-last, sandwiched between New York and Los Angeles, with a 71% city clean confidence. Dovey points out limitations of an online-only poll, and if it misses reaching those most affected by the negative health impacts of the "deep structural inequities built into cities' trash collection systems."
Pennsylvania saw a six percent growth in clean energy jobs from 2015 to 2016, according to a new report by the Keystone Energy Efficiency Alliance and E2. The study, which used data from the Department of Energy's energy jobs census, aims to better understand how energy efficiency and renewable energy impacts employment, and identify policies to encourage job creation.
Does Philly have a bike parking shortage? Mark Dent got on his bike to find out, estimating that in Center City alone, there are roughly 4,300 bike parking spots, many of which are empty. While there's no formal count of spots, Dent notes that 11,000 Philadelphians identified as bike commuters in the most recent Census and 1,400 commute into Center City according to Center City District. Dent notes that while "Center City as a whole might not be in need of more bike parking," there's concentrated demand for spots around where people congregate—popular businesses, offices and residences.