September 4: The 2015 "invisible primary" | Dilworth and SEPTA | Paratransit economics | $400,000 per unit affordable housing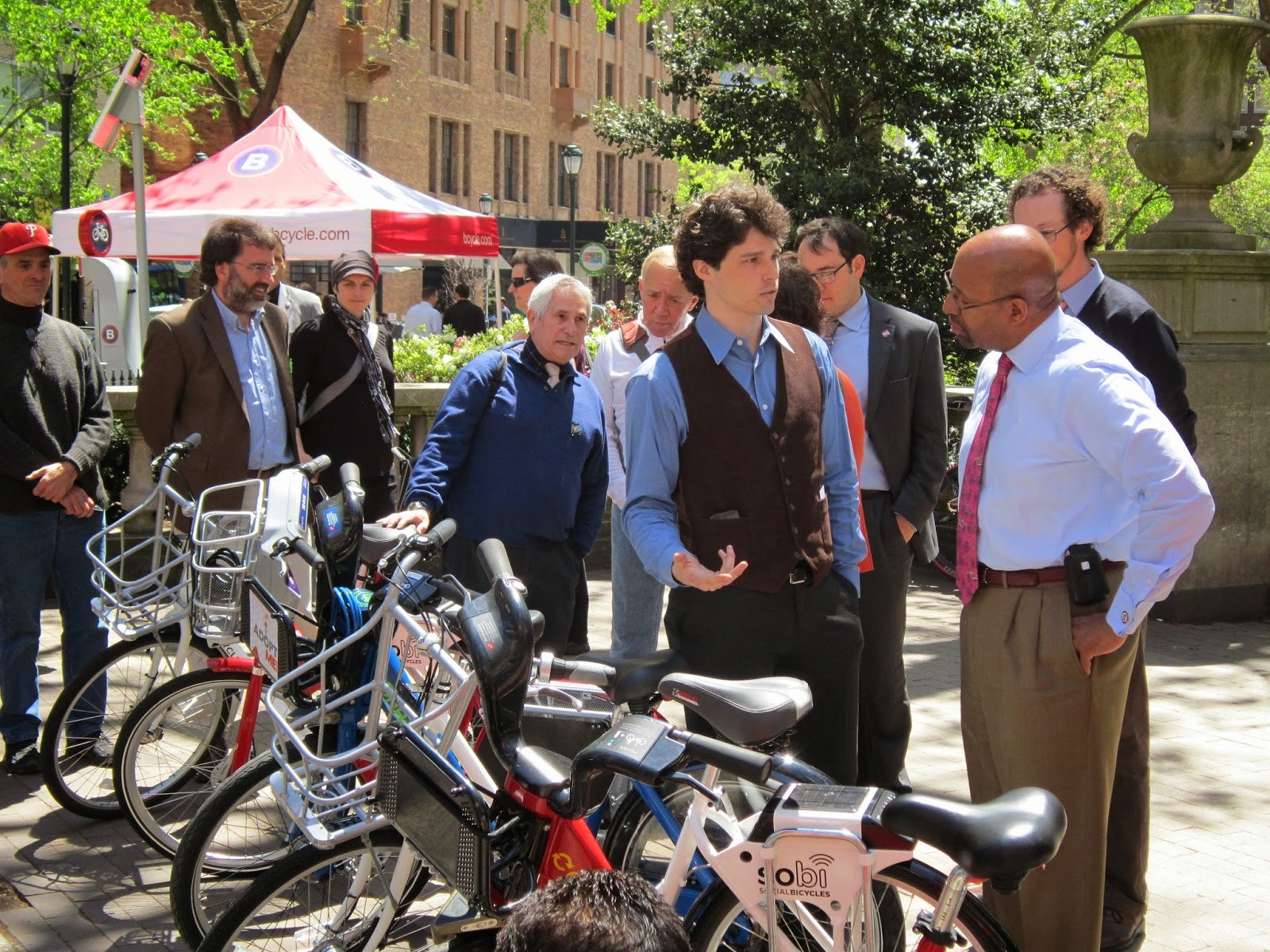 Dilworth Park at City Hall opens today! If you're in the market for a recap on the project, along with some wonky discussion of the public-private partnership and what's happened to the subway concourse, Ryan Briggs has you covered.
Many voters will only tune in to the 2015 elections later this fall, or even next year, but many of the intra-party conversations that will determine the winner of the Mayor and City Council races are actually happening right now. Committee of 70 has a good primer on some of the 2015 pre-game process issues. To get a sense of what this "invisible primary" period will mean for public policy in the next administration, check out "A Theory of Political Parties" – a highly readable and important paper on primary politics that won an American Political Science Association award this year.
Back in 2008, Michael Nutter made it his administration's goal to make Philadelphia the most bike-friendly city on the East Coast, but seven years later Bicycling Magazine says New York is the #1 best biking city, with Washington, D.C. also in the top 5. Your move, Philadelphia streets policymakers.
Ride-sharing services Uber X and Lyft, currently illegal in Philly, are rolling out paratransit services that offer cheaper service if you're willing to share your ride with strangers, and a new study of New York City's taxi market suggests that shared cabs could drastically cut the total number of cars needed to provide current service levels. "[I]f taxi riders were willing to share a cab, New York City could reduce the current fleet of 13,500 taxis up to 40 percent, in that way unclogging traffic, conserving fuel and fighting air pollution."
Naked Philly says the per-unit development cost for Ingersoll Commons – a new 10-home affordable housing project near Temple – will be about $400,000 per home.
And the deadline to apply for the homestead exemption for your property taxes is September 13th.