SEPTA's cracking battery buses raise questions about the future of electric transit
SEPTA was bullish on battery-powered electric buses. But $2.6 million and 25 broken buses later, the agency is rethinking its approach.
At the 2016 Democratic National Convention in Philadelphia, executives from SEPTA gave free rides on gleaming new battery-powered buses. The PR stunt was meant to herald the transit agency's intent to purchase 25 all-electric Proterra Catalyst buses, which, at that time, would have given SEPTA the largest fleet of its kind in the United States.
A bright green vehicle wrap proclaimed SEPTA had "plugged into an emissions free future." A new lobby exhibit inside SEPTA headquarters showcased a decades-long "evolution" of its 1,500-vehicle-strong bus fleet — the vehicles from Proterra, the nation's largest electric bus maker, were presented as the next step in that evolution.
But, today, what was meant to be the future of SEPTA's fleet is closer to extinction than evolution.
It's been nearly a year and a half since a passenger set foot inside one of SEPTA's Proterra buses, which cost nearly a million dollars apiece when they rolled out in 2019. Most are now gathering dust in a South Philly bus depot, riven by cracked chassis and other defects. The diesel and hybrid buses that  SEPTA planned to replace with the all-electric fleet remain in service, with no timeline for the e-buses to return.
Externally, SEPTA has said little about the failed battery bus program or its progress in restoring the buses to service, insisting that it is working on a "resolution" with the bus manufacturer. But internal communications, obtained by WHYY's PlanPhilly through a right-to-know request, reveal the incident shook SEPTA's top executives and triggered a serious reevaluation of its plans to convert more of its fleet to electric power. They also show that damage to the buses was discovered even earlier than the agency previously acknowledged — before the buses even began regular service.
In a March 2021 email, SEPTA General Manager Leslie Richards said she planned to tell Federal Transit Administration officials, who helped underwrite the initial purchase of Proterra buses with a $2.6 million federal grant, that she had doubts about "the future of electric vehicle procurement."
"I plan on explaining why we do not feel the current technology is a good investment at this time," she wrote.
A SEPTA spokesperson acknowledged that the agency had since elected to shrink its traditional five-year bus replacement contract down to just two years to "better assess the emerging EV bus market" and would stick to buying hybrid buses in the meantime. The agency said it is now developing a new "EV master plan."
Interviewed last month, Richards acknowledged the pause. She described it as part of a learning experience with what she described as an "emerging technology."
"We learn more every year, as we're moving forward," she said. "But if you bought a car and the front of it started to crack, you would not feel so good about that investment. So you would want to go back in and see, you know, why is this happening?"
Though the quiet replacement of a sliver of the city's bus fleet with noisier, more carbon-emitting substitutes has gone unnoticed by most Philadelphians, the debacle carries serious national  implications about the future of green infrastructure.
While SEPTA pressed pause on its EV program, President Joe Biden's recent infrastructure plan includes some $7.5 billion to help replace thousands of diesel-powered school and transit buses with electric models. The president "virtually" visited a Proterra factory in April, and U.S. Energy Secretary Jennifer Granholm previously served on the company's board. The bus maker agreed to go public last month, after merging with another green energy company in a $1.6 billion IPO based on its record of bus sales, and pivot into the fraught electric truck market.
Despite enthusiasm from both the market and government funders, Ari Ofsevit, a senior associate of the Institute for Transit and Development Policy in Boston, said the technology was, at best, years away from reliability. The battery electric buses in his city, too, failed to live up to performance expectations, suffering from limited range and long charging times.
"No one has done a large-scale fleet conversion," he said. "There's a lot of promise. But there isn't a good track record."
Proterra buses were also taken out of service in Duluth, Minnesota, after officials realized that hilly routes and heaters were draining batteries too quickly. A battery fleet from Chinese manufacturer BYD was taken out of service in Indianapolis for upgrades due to range issues, while officials in Albuquerque, New Mexico, returned 15 BYD buses for similar reasons. The CEO of a major battery-powered truck start-up, Nikola — the related sector Proterra is now hoping to expand into — resigned after a report accused him of lying about the technical capabilities of long range vehicles.
Proponents, like engineering professor Jeremy J. Michalek, director of Carnegie Mellon University's Vehicle Electrification Group, said he worries incidents like the mysterious failure of SEPTA's ballyhooed battery fleet will scare others away from zero-emission vehicles.
"I definitely worry about those kinds of things," he said. "If we push too fast, too early, and the technology isn't ready and people have bad experiences, they may be reluctant to try again. There's only a few ways to move people around without emissions, and electric vehicles are one of them."
More weight, more problems
The issues with SEPTA's Proterra buses started before they had ever picked up paying passengers.
Back in 2017, SEPTA selected two pilot routes to demo the new Proterras. Both were in South Philadelphia and specifically chosen because they were short and flat — optimal conditions for buses that need regular recharging and with battery life that dwindled over hilly terrain. But even those routes needed buses to pull around 100 miles each day, while the Proterras were averaging just 30 to 50 miles per charge. Officials also quickly realized there wasn't room at the ends of either route for charging stations.
Eventually, SEPTA issued a change order asking Proterra to supply longer-range buses to ease the recharging churn — essentially, vehicles loaded with more batteries that could average closer to 100 miles a day before recharging. The agency further poured millions into upgrading the nearby Southern Bus Depot to provide space for charging stations.
By the time the buses were delivered in 2019, SEPTA's PR campaign around the introduction of the new, greener buses was in full swing. Becky Collins, SEPTA's corporate initiatives manager for sustainability, depicted the agency as having overcome the aforementioned logistical hurdles with Proterra's cutting edge fleet of long-range buses.
"The technology keeps on improving," Collins said of the new fleet in a June 2019 Inquirer article about the bus launch. "It just keeps on getting better and better and better."
But by that point, both SEPTA and Proterra already knew the heavier buses were cracking.
A letter from Proterra to SEPTA states that "non-structural skin coat cracks" were first detected in bus chassis in May 2019, a month before they began formal service. But the hairline cracks were dismissed by the company as purely cosmetic, and SEPTA spokesperson Andrew Busch said Proterra developed a plan to repair the cracks by fall of that year, promising it "would not reoccur."
The cracking issue, of course, did recur. In some instances, atop prior repairs. Photographs circulated internally show cracks were everywhere on some buses — around windows, doorways, light fixtures — sometimes with thumb-size pieces of chassis missing.
SEPTA mechanics also discovered yet another issue in January 2020: The brackets holding roof-mounted equipment were failing. The manufacturer agreed to repair the brackets but continued to insist the cracks were "a non-structural, cosmetic issue."
SEPTA didn't buy it this time. The buses were taken out of service in February 2020.
"This continuation of the cracking issue raised concerns by SEPTA that the root cause of the cracking was not identified or corrected by Proterra, and that these cracks could be, or could propagate into, structural issues," Busch said.
What followed was a protracted legal back-and-forth that continues today, with Proterra maintaining the buses should be put back into service and SEPTA insisting on a fix.
"Proterra and its structural consultant … have been uncooperative in the resolution process," wrote chief vehicle engineering officer Dave Warner last summer.
The official cause of the issues remains a point of debate because of this ongoing dispute. But some sources believed the switch to heavier, long-range buses needed for even SEPTA's shorter routes could be the culprit.
Ofsevit said the underlying problem is that batteries are simply far heavier than a fossil-fuel tank and yet provide less energy output — leading manufacturers to add more hefty batteries while cutting frame weight to compensate.
"Battery electric buses have used composite frames to pull down the weight," he said. "But that can have unintended consequences when you're shifting the mass, adding additional batteries. You're moving more weight to the front or back axles."
Proterra frames were made out of a composite material. Unlike all-metal frames, they used a mix of resin, fiberglass, carbon fiber, balsa wood, and steel reinforcement plates, according to a SEPTA report on the cracks. Company lawyers would later analogize the issue to cracking paint applied to a metal frame, raising doubts the issue could ever be "fixed."
"Proterra is unable to repair or permanently prevent the recurrence of … cracking because it is an inherent part of the composite body material," wrote Josh Ensign, Proterra's chief operating officer.
Still, today, Proterra maintains that SEPTA's fleet will be put back into service — eventually.
"We are working cooperatively and productively with SEPTA to put their buses back in service so that riders and the community can realize the benefits of our clean, quiet, zero-emission electric transit buses," wrote company spokesperson Shane Levy. "Our buses have provided over 20 million service miles to communities across North America, and we look forward to our buses serving the needs of SEPTA transit riders."
But in the meantime, there have been other costs related to the issues. SEPTA retained Duane Morris attorneys to assist in the Proterra dispute as outside counsel, billing the agency for over $57,000 as of June 2021. Energy provider PECO had bought out a two-year $650,000 bus ad contract to promote the all-electric fleet SEPTA, which ended after the Proterras were taken out of service. (Busch said the timing was incidental, and that the contract had simply run its course).
Internal SEPTA emails show that as the bus issues crept into a second year, some seemed to be growing frustrated there would ever be a resolution.
"In regards to the Proterra buses, we are still hopeful that their buses will eventually be back in service? Truly?" wrote assistant general manager Kim Scott Heinle in February 2021.
The Musk factor
Whatever the eventual outcome of the Proterra dispute, SEPTA has already moved to slow its electrification plans, pending the release of a battery bus master plan later this year, officials said. Also forthcoming is the redesign of SEPTA's entire bus network. Prior to the slowdown, the agency had previously set the earliest possible date for a zero emission bus fleet at 2036.
"We significantly underestimated the infrastructure cost and complications associated with battery-electric implementation at the time," wrote SEPTA director of innovation Erik Johanson early this year. "Thus, the master plan that we are now developing."
But it's unclear what SEPTA could do differently, given its existing investments — the agency says it's not clear if its current chargers are compatible with other battery buses, for example. More importantly, the issues with all-battery vehicles are notably not unique to Philadelphia or Proterra.
And even as it reevaluates the future of its battery fleet, SEPTA is still investing in the vision.   The cash-strapped agency is already primed to buy at least 10 more battery buses and spend $4.5 million to convert a former trolley line along Erie Avenue into a power supply for its Midvale station, to accommodate future electric vehicle recharging.
"While waiting for battery-electric bus technology to mature, SEPTA is proceeding with actions to facilitate the transition to an electrified bus fleet," one planning document states.
SEPTA may have less of a say in what its future fleet looks like than is immediately obvious. Both the new buses and Midvale investments are largely driven largely by Federal Transit Administration grants, and internal policy documents notes key pressures to adopt zero-emission vehicles were "the availability of grant funding for BEBs [battery-electric buses] specifically."
To critics like Martin Wright, a UK-based electric transportation advocate, those actions border on the absurd. He said the optimism around battery technology is unearned, driven more by enthusiasm for flashy technologies that promise solutions to environmental problems with no tradeoffs.
"You've got what I call the '[Elon] Musk factor.' Silicon Valley, that kind of thing," Wright said. "Everything's got to be new."
Moreover, he said SEPTA already has an emission-free solution within its arsenal. Trolleybuses, or trackless trolleys, an older, less glamorous but still all-electric mode of public transit in which vehicles are connected to an overhead power source. The vehicles are still operating on other SEPTA routes today and were formerly employed on both the test routes used for the Proterra buses. Trolleys are also able to travel offwire for short distances.
Richards said the critiques are an oversimplification. She said the agency highly values flexibility in its bus fleet, compared to vehicles more reliant on fixed overhead wires. SEPTA vehicles also sometimes double as city cooling centers in the summer or police and emergency transports.
"You want to be as flexible as possible. You want to have the flexibility to move around, change routes, to change stock to tweak routes according to your needs," she said. "So you would have the most flexibility if you didn't have to rely on an outside infrastructure."
She also views improved battery tech as an inevitability. She compared battery buses to Uber's experimental fleet of autonomous vehicles in Pittsburgh, which Richards monitored when she served as Pennsylvania's secretary of transportation.
"I was very involved in what's happening out in Pittsburgh," she said. "We're still not quite ready for fully automated vehicles to come out yet, but it's very important, obviously, to follow and to invest as this technology emerges. We all know that they're going to be a part of our future, just like we all know that electric vehicles for personal use, as well as buses, are in our future."
It's a striking comparison.
Richards helped roll out state regulations for driverless vehicles after a fatal 2018 crash involving a self-driving Uber vehicle. Incidents like that led the company's self-driving car division, once valued in the billions of dollars, to eventually be sold off entirely.
"We probably burned $2.5 billion on autonomous," said one prominent Uber investor. "That was a waste of money."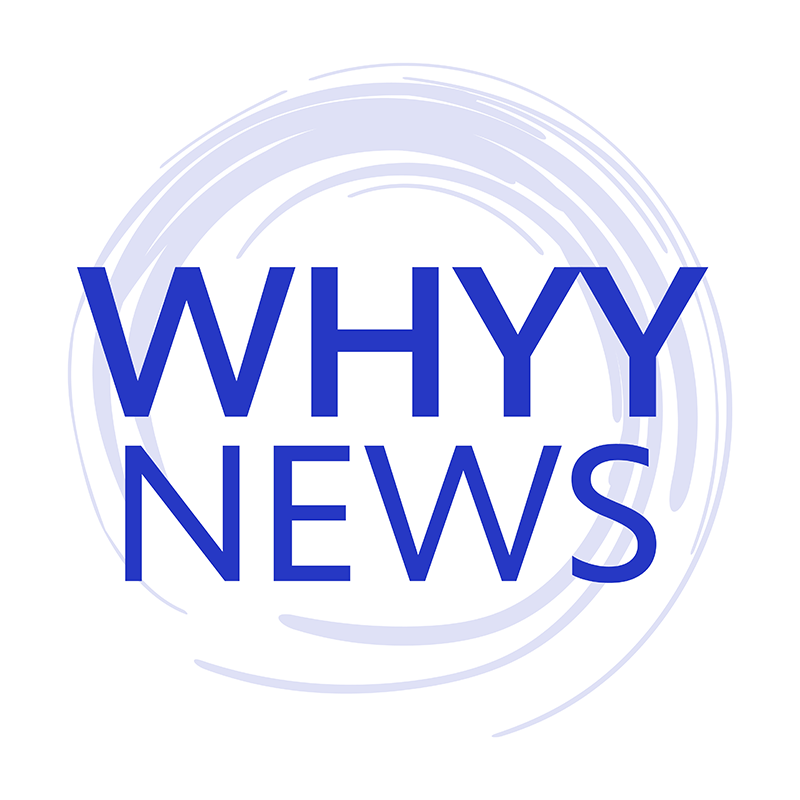 Get daily updates from WHYY News!
WHYY is your source for fact-based, in-depth journalism and information. As a nonprofit organization, we rely on financial support from readers like you. Please give today.