Philly's entire fleet of battery-powered buses has been MIA since February
The third-largest fleet of electric buses in the United States is stuck in the garage.
Philadelphia's $24 million experiment with battery-powered buses was mysteriously put on ice seven months ago — largely unbeknownst to SEPTA riders during a pandemic era that's caused record-low ridership.
SEPTA spokesperson Andrew Busch acknowledged that the transportation agency's entire fleet of 25 all-electric buses, the third-largest fleet in the U.S., has been "fully sidelined" since February.
"We made the decision to fully take them out of service," he said in response to a PlanPhilly inquiry about the missing buses. "We're not able to get into the specific issues…but we're hopeful we can come up with resolutions that will allow us to get them all back into service."
Busch said there had been no service interruptions with traditional buses substituted in place of the electric buses.
The spokesperson said SEPTA believed the issues would be covered by a manufacturer's warranty. Although Busch declined to reveal the issue that caused the agency to remove the buses from service, multiple agency sources blamed a defect in the buses' plastic chassis that led to a cracking problem.
The electric buses, built by California-based automaker Proterra, were deployed last summer to two pilot routes that both bisect South Philadelphia: Route 79, along Snyder Ave, and Route 29, which runs on Tasker and Morris streets. The high-profile program was intended to presage a larger pivot toward zero-emission vehicles, which produce through energy consumption about a third of the emissions generated by the diesel-powered or hybrid buses that comprise nearly all of the agency's 1,500-strong bus fleet.
This is the third systemic fleet maintenance issue uncovered by a PlanPhilly inquiry in less than a year. In January, SEPTA began to deactivate the historic Route 15 trolley cars due to rusting chassis. The agency has also spent millions of dollars fixing a years-old problem with cracking steel beams inside cars on the Market-Frankford Line.
Busch said the agency had not sought to conceal the maintenance issues but sought to resolve the defect directly with the manufacturer. This process was delayed by COVID-19, although the spokesperson said Proterra reps had inspected the fleet this month.
"We have to allow some time between SEPTA and Proterra to work out," he said.
Busch said the agency has no plans to pursue legal action.
"There's no litigation here," he said.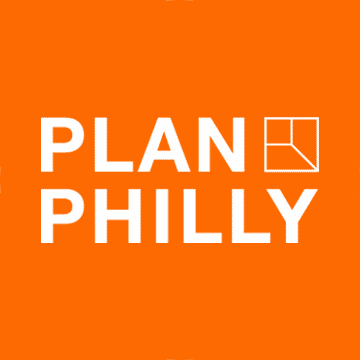 SEPTA still committed to electric bus tech
While SEPTA has continued to attract grant funding to expand battery bus use, the larger pilot had hit other snags even before 2020. Seasonal temperature fluctuations affected battery performance and drove varying power consumption for heating or cooling needs, reducing the range the electric buses could travel in summer or winter. As a result, the Southern District Bus Depot, where both pilot lines terminated, required significant infrastructure upgrades, including a new electrical substation and the installation of charging stations to handle the demand of the 25 buses.
Justin Roczniak, from the advocacy group Philly Transit Riders Union, criticized SEPTA for gambling on new technology rather than restoring or expanding environmentally friendly legacy infrastructure –– like the all-electric trolleybuses that currently operate on some SEPTA routes and are powered by an overhead wire.
"Agencies always want to replace fixed infrastructure with a new gimmick. Trolleybuses sound like yesterday's technology," he said. "But we end up planning on hypothetical future improvements to battery bus technology instead of using the infrastructure we know works."
While some countries, like China, have widely embraced battery-powered buses, they are comparatively rare among U.S. transit systems. While the buses are inarguably emission-free and quieter than alternatives, there remains some debate over their cost.
In general, upfront purchase costs for battery buses are a bit lower than the average trolley or trolleybuses but still a bit higher than diesel or hybrid buses. In Philadelphia, the battery bus fleet cost just under $1 million apiece, about $150,000 more than a typical electric-hybrid bus — although advocates predict this cost will decline as high capacity batteries are produced at less expense.
Others argue there are greater savings to be had in operating costs. One study argues that battery buses are cheaper to maintain and operate in the long run than even their diesel counterparts, particularly for lower wattage buses operating on longer routes. Although, in Philadelphia, SEPTA has so far favored higher wattage buses operating on shorter routes. Another study also found that battery buses could offer savings over other modes, but that final operating costs were often volatile and hard to predict.
Despite this uncertainty and the recent cracking problem, Busch said the agency remains "fully committed" to a larger plan to move forward with expanding electric bus technology in Philadelphia. The agency won a $4.5 million Federal Transportation Administration grant earlier in the year it plans to use to build out infrastructure to power the Midvale Depot in order to bring all-electric lines to North Philadelphia and elsewhere.
Erik Johanson, SEPTA's director of innovation, said the plan would reroute power from the Broad Street subway line to the depot via a conduit along Erie Avenue to handle the electrical charging demands of the battery buses. Pointing to a 2015 Delaware Valley Regional Planning Commission cost comparison study, he said the centralization of infrastructure lowered overall maintenance costs when compared to trollies or trolleybuses, which would "require the electrification of dozens of routes" with new overhead wire.
"What this approach is saying is that we can get the same environmental benefit by using battery technology but we're also centralizing all the infrastructure at Midvale," Johanson said.
However, the same study notes that some cost savings were "speculative because SEPTA does not have the service record with these vehicles that it does with diesel-electric hybrid buses and trackless trolleys."  And Roczniak said the current issue with the pilot fleet could be indicative of deeper problems with the still-budding technology underpinning battery buses –– and that could end up costing both SEPTA and its riders.
"You will definitely see fleet shortages if they go through with all this and the technology is still unreliable," he said.
WHYY is your source for fact-based, in-depth journalism and information. As a nonprofit organization, we rely on financial support from readers like you. Please give today.