SEPTA receives record number of recommendations, redefines on-time performance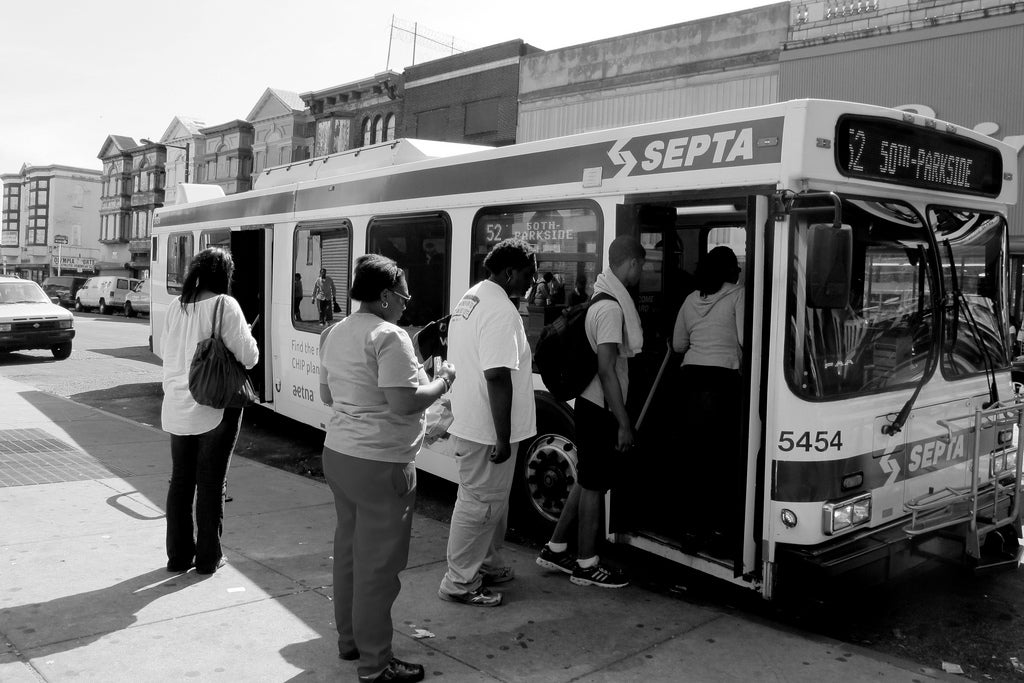 As part of its annual service plan evaluation, SEPTA received more service change suggestions from the riding public than ever before, and SEPTA staff have a recommendation of their own to update on-time performance metrics that date back to the early 1980s.
SEPTA is in the midst of a two-week, five-county tour sharing its fiscal year 2015 service plan proposal, operating budget and capital budget. SEPTA will present its proposed service plan to customers in Philadelphia today at 12 p.m. and 5 p.m. The authority has hearings for both budgets as well as a regularly scheduled board meeting on the calendar through Monday, April 28.
Of the record breaking 235 service plan suggestions, SEPTA staff is recommending nine changes for board approval. The recommended changes include:
Reducing Route 35 frequency to improve financial performance

Rerouting Route 43 per the request of riders

Simplifying service patterns of the Route 68, 108 and 116

Making the detour route of Route 91 near Graterford State Correctional Institution permanent

Rerouting Route 201 in Fort Washington, Pa.

Extending the Route 205 and Route 206 to serve new markets at Great Valley and Chesterbrook Corporate Centers
Last year SEPTA received somewhere in the range of 120 – 140 service plan recommendations. Charles Webb, SEPTA's Chief Officer of Service Planning, attributes the uptick in recommendations, in part, to the use of social media.
"My perception is there is such an interest in transit and individuals who have embraced transit as their preferred travel alternative that there is an interest in making changes in our service delivery," said SEPTA Chief Financial Officer Rich Burnfield.
Burnfield said SEPTA General Manager Joseph Casey's emphasis on listening to customers has also helped create an atmosphere where individuals believe their recommendations will be given significant consideration. Open house events in which the public are invited to talk with SEPTA planners have helped strengthen that notion.
"You put all that together, and we were really very pleasantly overwhelmed by the response," Webb said. "It was wonderful."
Some of the suggestions that were not recommended for board approval fell outside the scope of the service plan but were passed on to schedule and capital programs departments.
"At the end of the day we had probably about half of the suggestions that were completely relevant to the service plan," said Charles Webb.
Of the relevant recommendations, some were not incorporated in this year's service plan because they would have increased SEPTA's operating budget without bringing in additional funding or operating resources. Others require further study to determine feasibility.
Updating on-time performance measures
The on-time performance standards that SEPTA uses today date back to a recommendation by PennDOT in 1981, and the last time SEPTA made a change to the on-time performance standards was in 1996.
"You're looking at standards that now are approaching 20 years old, and since that time a lot of technology has been introduced into our operations," Burnfield said.
The current on-time performance goals vary by time-of-day and day-of-week, but SEPTA has found that these factors don't cause too much of a difference in performance. As part of its recommendation, SEPTA wants to do away with these distinctions.
"I think it's just reflective of how society has changed," Burnfield said. "It used to be there was a very clear distinction between peak and off-peak, between weekdays and weekends."
In a more 24-7, 365 society, the pull of peak hours is less predominant.
The on-time performance goals also group surface transportation vehicles (buses, trolleys and trackless trolleys) with high speed lines like the Broad Street and Market-Frankford lines. SEPTA staff recommends distinguishing between the modes and setting the on-time performance goals as follows:
Surface routes: 80%

Regional rail: 90%

High speed routes: 95%
Today any regional rail vehicle that arrives six or more minutes after it is scheduled is considered late. Buses, trolleys and high speed line vehicles that arrive five or more minutes after they are scheduled are considered late. In an effort to standardize the on-time performance measures, SEPTA is recommending that the six-minute mark be used for all vehicle modes.
"I think this will really help the organization monitor on-time performance, be able to evaluate our performance [and] make changes where necessary in terms of either scheduling or working with operations to meet those standards," Burnfield said.
He said customers may not see the impact of these changes overnight, but SEPTA will be considering them day-in and day-out as it continues to make improvements.
Upcoming meetings
In addition to the service plan hearings today at 12pm and 5pm, SEPTA will hold two operating budget hearings at its Philadelphia headquarters on Wednesday, April 23 at 11am and 5pm. The SEPTA board will meet Thursday, April 24 at 3pm. The capital budget hearings at SEPTA headquarters are scheduled for Monday, April 28 at 11:30am and 5pm. A full schedule of public hearings, including those outside of Philadelphia, can be found on SEPTA's website under public notices.
WHYY is your source for fact-based, in-depth journalism and information. As a nonprofit organization, we rely on financial support from readers like you. Please give today.