Got a question about life in Philly's suburbs? Our suburban reporters want to hear from you! Ask us a question or send an idea for a story you think we should cover.
Sellersville in Bucks County has been making big changes to become a cultural destination.
Since 2020, the borough has approved nearly $80 million worth of development projects.
The changes are part of the borough's 2019 Comprehensive Plan, which officials developed along with the Bucks County Planning Commission. The plan started with a community survey in 2016, which showed that most Sellersville residents were "genuinely concerned and willing to invest in revitalization." Almost 70% of respondents indicated they would offer time and/or financial assistance to improve the borough.
Sellersville hired Stephen Barth of Barth Consulting Group. Barth, along with new borough manager, Eileen Bradley, are trying to court new businesses and developers. Barth says the historic Sellersville Theater, which draws thousands of people annually, is at the heart of the revitalization efforts.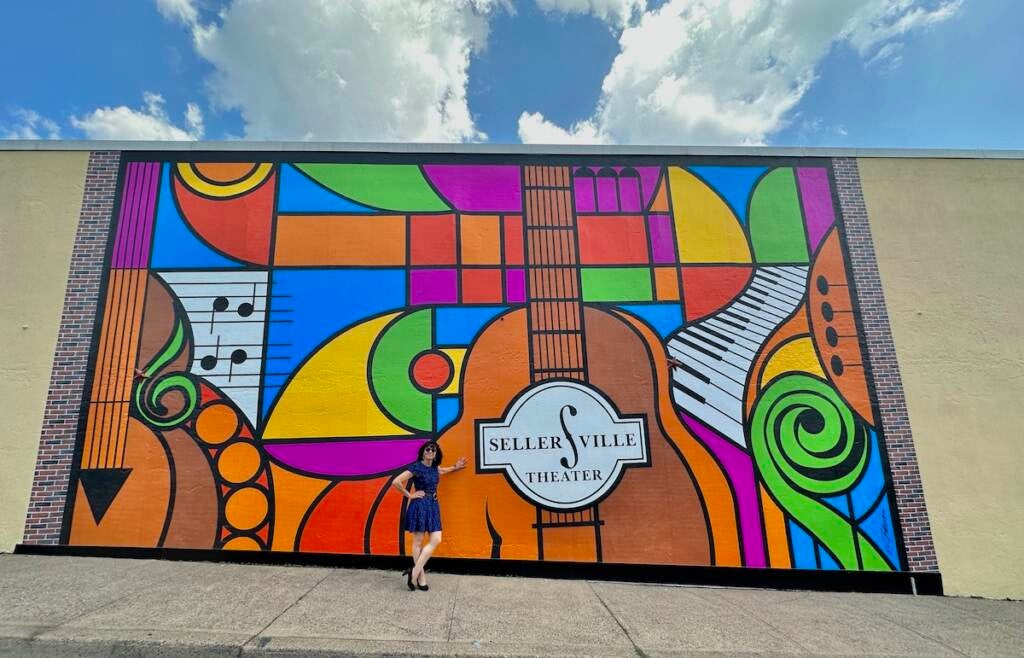 In June, officials unveiled a new 40-foot mural at the theater. The mural has become a symbol for the borough's revitalization efforts. Sellersville Theater recently launched a social media campaign posting photos of visiting artists in front of the mural with the hashtag #STmural. Billy Bob Thornton posed there in June.
View this post on Instagram
"Five years down the road, we will have a very thriving downtown with a nightlife, populated with multiple restaurants, breweries, little retail shops, that are anchored, still, by the Sellersville Theater," Barth said.
There are already some new business additions including an independent, woman-owned bookstore, a rare coins and metals shop, and a cafe that sells homemade kielbasa. Plans are afoot to convert an old cigar factory into luxury apartments and a commercial space. In January, the borough approved a 74-townhome project on Elmhurst Avenue.
Last summer, a vacant industrial space, the former Ametek site on Clymer Avenue, was approved to become a new business park. Lois Dodson, Sellersville Borough Council president, wrote in the summer newsletter that the 200,000 square foot space with three new buildings "will soon be the catalyst for hundreds of new jobs." The project is ready to break ground, Bradley said.
Barth said it's not just about welcoming new businesses; the borough is also supporting existing business owners by helping them with their business plans and social media marketing strategies. Barth is creating architectural sketches to show business owners how they can beautify their storefronts.
"The trick to revitalizing a community is not only courting new development, but it's the business retention," he added.
Barth said he and his team are committed to maintaining the town's historical character. They are seeking developers who specialize in renovating and repurposing historic buildings.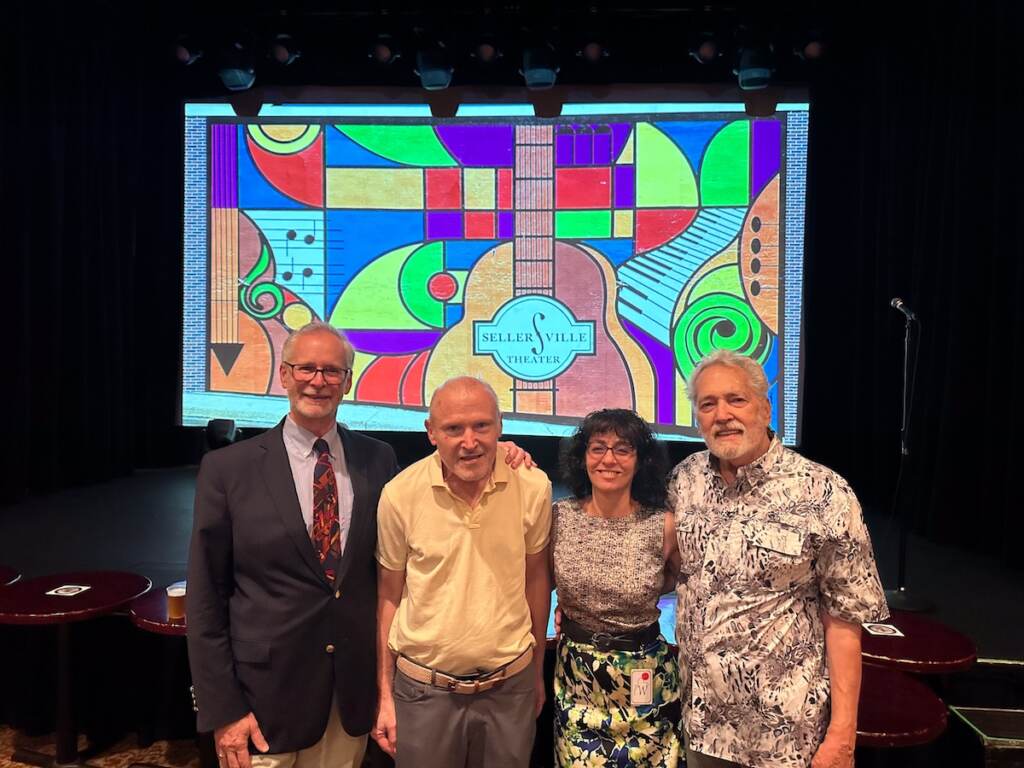 Not everyone seems to be on board with all the changes. Some residents have pushed back against the Elmhurst Avenue townhome project. A petition was started last year to halt the development. Signatories raised concerns about traffic and increased flooding along East Branch Creek.
The petition says East Park Avenue has had issues with the feeder stream flooding for years and the wetlands within the proposed development "will be disturbed with installation of impervious surfaces that will induce more stormwater runoff through adjoining neighbors' properties."
Sellersville Theater owner Elayne Brick is among the residents who welcome the revitalization projects. She said the borough will only improve by having more businesses.
"There's always going to be people who are frightened by it," Brick said. "But I do think that the borough is careful about making sure they're making the right decisions about what should go where."
Brick said she hopes the town can attract a business that offers activities for families. She is also advocating for attractive street lighting and improved sidewalks.
For the quaint historic town, all of these changes could be transformative, officials say.
"I think we are going to be one of the most charming little Bucks County towns," Barth said.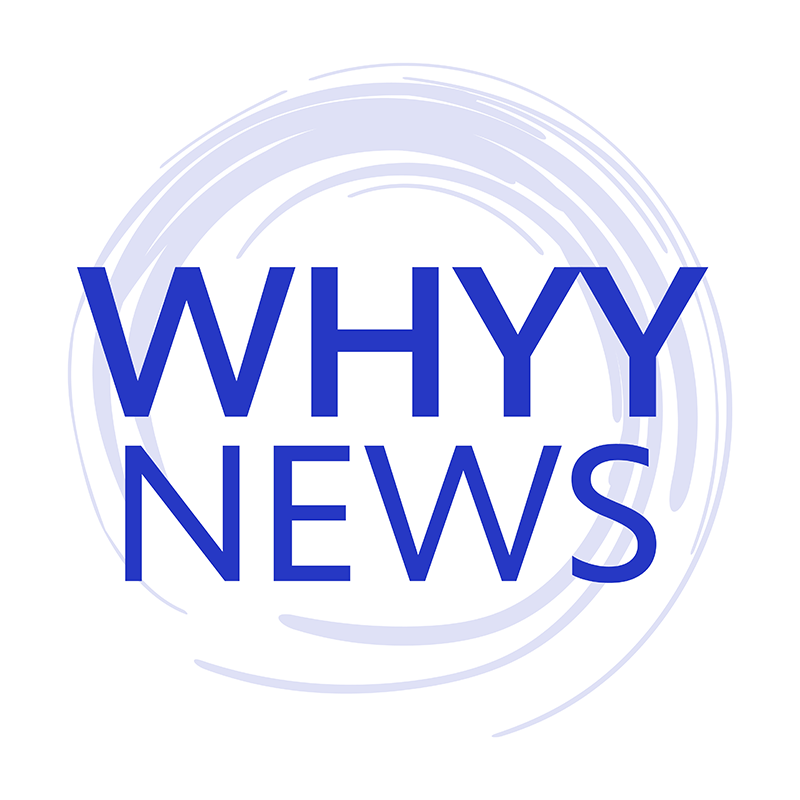 Get daily updates from WHYY News!
WHYY is your source for fact-based, in-depth journalism and information. As a nonprofit organization, we rely on financial support from readers like you. Please give today.