School board will investigate claims of bias against Black-run charter schools in Philadelphia
Some members of the board, along with city council members, pledged during a series of virtual hearings and presentations on local education to address the allegations.
This article originally appeared on Chalkbeat Philadelphia.
—
Less than a month after the Philadelphia Board of Education decided not to renew two Black-led charter schools, its members said Tuesday they will look into claims of systemic bias made by a coalition of Black charter school leaders.
Some members of the board, along with city council members, pledged Tuesday during a series of virtual hearings and presentations on local education to address the allegations. The board will be seeking an independent entity to investigate the claims, a board representative told Chalkbeat Tuesday.
The African American Charter Schools Coalition is calling for an overhaul of the district's charter office, demanding fairness, transparency, and equity when it comes to evaluation, oversight and expansion of charter schools. The group's call to action comes after the majority of the board voted to follow the recommendation of a hearing officer to not renew Universal Bluford and Universal Daroff schools. Only board members Salley and Cecelia Thompson voted against the non-renewals.
"While we believe that we do this in a fair and equitable manner, concerns have been raised that our practices have discriminated against African American founded and led charter schools," said school board member Lisa Salley. "We take all allegations of discrimination seriously and are working now to provide these schools with an independent entity who can unpack and investigate these allegations."
Attorney Rudy Garcia, whom the school board hired to review the two schools, cited low proficiency rates in math, English language arts, and science, and failure to comply with other applicable laws, such as maintaining Pennsylvania child abuse clearances, and state and federal criminal backgrounds.
Black and Latino charter leaders operate 19% of the charters in the city, but account for 87% of those recommended for closure or nonrenewal over the past several years, according to the coalition.
Board member Julia Danzy said the board has high expectations for all schools. "Many of our charter schools, which serve approximately one-third of the public school students in Philadelphia, are doing phenomenal work; but for schools that are not serving students well, it is our responsibility to hold them accountable."
But Councilmember Isiah Thomas criticized the board's presentation saying "it was like a gloomy cloud came over when Black charters came up" with talks about accountability reports and "making sure you bring the hammer down" when the board's expectations are not met.
"That's the exact issue we're trying to communicate, the tone, the perception," Thomas said. "The statement made today is another example exactly of what we're talking about."
He pointed to the schools' role in promoting "equity and inclusion," as well as acknowledgement of the importance of "the images young people see every day," the importance of role models, and opportunities for international travel.
Thomas also raised the issue that the Black-led institutions have suffered from some kind of "retaliation," which he did not explain in detail.
School board president Joyce Wilkerson denied Thomas' accusations thrown at the board.
"I know of no effort made to retaliate against any institution that spoke to this alleged discrimination," Wilkerson said. She requested any specific allegation to be forwarded to her office.
State Sen. Anthony Williams and Council members Maria Quiñones-Sánchez and Curtis Jones Jr., were also a part of the virtual news conference held by the coalition Tuesday. They expressed concerns over the allegations made by the coalition.
The district evaluates charter schools based on academic, operational, and financial measures. Charters recommended for closure or nonrenewal often have not met state standards regarding student proficiency in reading and math, which is mostly measured by standardized test scores. For high schools, graduation rates are also considered.
Philadelphia has more than 80 charter schools, with a total enrollment of more than 75,000 students, or about a third of those enrolled in the city's publicly funded schools. The school district, through its office on charter schools, is the sole authorizer.
Bluford Principal Crystal Gary Nelson appeared on WURD 96.1 FM Tuesday and said the board's renewal process is flawed and her office "did not have any input in the final charter renewal report."
Penny Nixon, superintendent and CEO of schools at Universal, said students at Black-led charters are learning. "This notion that we cannot educate our children is false and must be addressed."
According to the Pennsylvania Department of Education, if a charter agreement should be revoked, the charter is dissolved. Students attending a dissolved charter school are able to apply to another school in their district of residence and normal application deadlines will be disregarded, the department's website states. Charters, however, have a right to appeal to the Pennsylvania Charter Appeal Board before being dissolved.
"If you look in terms of diversity and equity of staff, the Black-operated charter schools almost double the percentage of minority teachers compared to traditional charters and the school district," said Larry Jones, the CEO of Richard Allen Preparatory Charter School in Southwest Philadelphia.
Studies have shown that having just one Black teacher between third and fifth grade significantly improves a child's chances of graduating high school and attending college.
Ninety seven percent of the students at Daroff are Black and less than 1% are Latino. At Bluford, 98% of the students are Black and the remaining 2% is split between Latino and Asian American students.
"But the real impact is the impact having leaders and teachers and decision makers of color have on students," Jones said. "If you see all of the schools operated by Blacks and educating Black students being closed, it's a difficult situation that is hard to explain."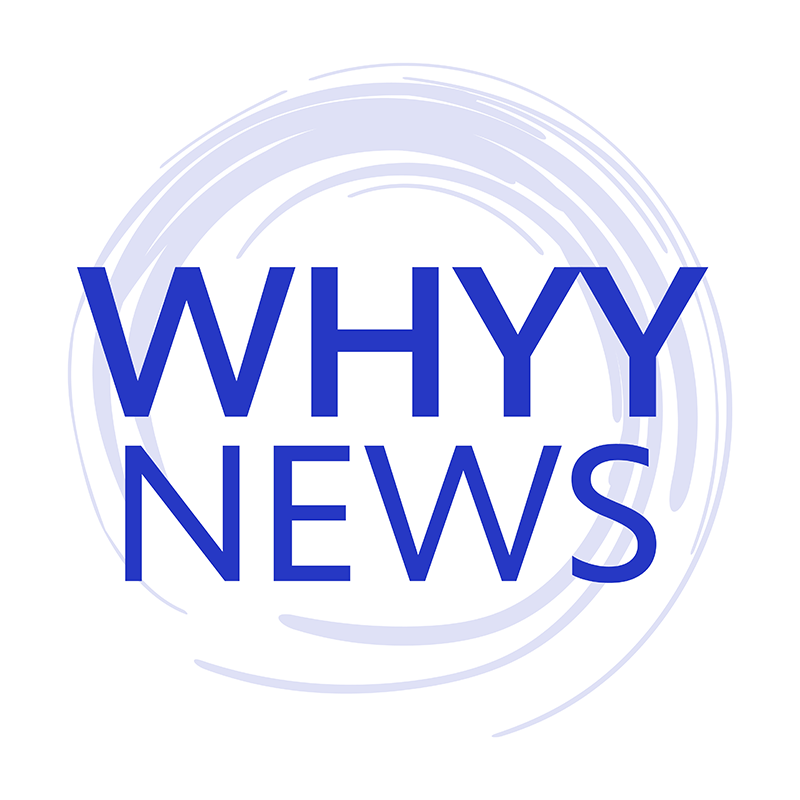 Get daily updates from WHYY News!
WHYY is your source for fact-based, in-depth journalism and information. As a nonprofit organization, we rely on financial support from readers like you. Please give today.