Chester Upland School District confronts the prospect of charter takeover
The financially distressed Delco district, now in receivership, is on the cusp of being dismantled. Three charter groups have submitted proposals.
The Chester Upland School District is on the cusp of being dismantled and replaced with charter schools — which would make it the first district in Pennsylvania to be almost completely under the control of charters. To a crowd of displeased parents and teachers, three charter school networks presented their proposals at a school board meeting Thursday night.
With a substantial number of families outraged and a parent-driven legal intervention aiming to impede the process, it's important to understand how Delaware County's only city became the epicenter of what many consider an education catastrophe.
"I refuse for me to leave this world knowing that I didn't do the best that I can to make sure that my children, other children who cannot fend for themselves, to make sure that they … have that quality right to education and the way of life," said parent Carol Kazeem, who opposes the prospect of a charter school takeover.
Currently, the district's eight public schools serve the city of Chester as well as smaller Upland Borough and Chester Township. About 34,000 people live in Chester City alone, a population that is nearly 70% Black. The community is among the poorest in the state, and financial tribulations have plagued the under-resourced and underperforming school district. That has led to numerous instances in which the state has been in control.
Jacquie Jones, solicitor for the Chester Upland district, said she believes neglect is the reason it is in this predicament in the first place.
"Like many urban school districts, Chester Upland has experienced significant financial stress, as well as academic stress over many years. As a result of Pennsylvania's inadequate funding that many of us are experiencing, this has hit this community very hard because of poverty, and some neglect by, I think, a lot of people," Jones said.
The district has been in Financial Recovery Status with the Pennsylvania Department of Education since 2012 because of "alarming deficiencies" in its management and operations. In recent years, the school district has been under direct control of a court-appointed receiver chosen by Delaware County Common Pleas Court Judge Barry Dozor. Ultimately, it is the receiver, not the school board, that has the final say in most matters. There is also a task force made up of school board members and community residents that work in conjunction with the receiver.
The latest chapter in the saga began, however, after the resignation of receiver Peter Barsz in 2019, when Chester Community Charter School filed an unparalleled petition to turn all of the K-8 schools in the district over to charter operations.
Having seen enough, many district parents — as well as the Delaware County Advocacy and Resource Organization, represented by the Public Interest Law Center and the Education Law Center — filed a motion to intervene in January 2020.
"Throughout this case, [our clients'] primary goal has been transparency, and inclusion. So I think there's been a sentiment among many parents, not just our clients, that this is all happening without their engagement, involvement — without their approval, without their feeling like this is actually in their best interest and in the students' best interest. And so part of what we've been doing up until this point is for ensuring that we have a seat at the table," said Claudia De Palma, a staff attorney at the Public Interest Law Center.
District solicitor Jones said that while she understands the transparency concerns, she believes the portrayal is not "100% accurate."
How the charter proposals came to be
Though Judge Dozor initially denied the request from Chester Community Charter School to charter the district, he allowed an altered petition to move forward in May 2020, which allowed Chester Upland to begin soliciting requests for proposals, or RFPs. Juan Baughn, a former superintendent of the district, was appointed the new receiver.
From there, the parents and their lawyers fought to stop the process, but they have only managed to delay what they think is inevitable. The latest skirmish in court is what led the charter bidders to release summaries of their proposals last month.
"I think there's a significant amount of distrust … about the receiver's interests, about the school board's interests, about how sort of careful and thoughtful they're being about this," De Palma said.
Kazeem sees the issue as stemming from "too many conflicts of interests" — especially on the task force. Jones disagreed with that assertion because she said the inclusion of the school board members allows them to "do more of their job."
A. Jean Arnold is a Chester resident and former substitute teacher in the district. She thinks that despite the publication of the RFPs, minds have already been made up regarding the fate of Chester Upland. There were rumblings that this could happen in 2019, she said.
"Now that we have this RFP process in full-blown execution, it makes us wonder whether or not all of this has already been decided upon — and that this is really a ruse for all of us to see played out," Arnold said.
Concerned for both students and the teachers union, whose contract expires in June, Arnold said she fears that educators will not have any leverage in maintaining their jobs. She also worries about the quality of education the charter bidders are offering, saying they have no evidence that speaks to high-level education.
Ultimately, Arnold wonders, if this is supposed to be a cost-saving measure, then why isn't the district sharing with the community the exact amount it is looking to save?
"We are, I think, throwing away our best chance at educating our children. And that, to me, is criminal. Absolutely criminal. You don't do that to young people," Arnold said.
The charter groups present their visions
Inside the Chester High School auditorium Thursday night, the Chester Upland board convened a public meeting on the potential outsourcing of school management. Presenters from the three groups that responded to the request for proposals — Global Leadership Academy Charter School, Friendship Education Foundation, and Chester Community Charter School — outlined their visions of what the school district would look like under their control.
Though each presentation differed in terms of priorities, each group also had different plans for how much of the school district they are willing to operate.
Global Leadership Academy wants to run Stetser Elementary School and Toby Farms Middle School and turn them into K-8 schools.
Friendship Education Foundation is requesting control over Chester Upland School of the Arts as well as Toby Farms Intermediate School.
Meanwhile, Chester Community Charter School has its eyes set on Main Street Elementary School and Chester Upland School for the Arts, with the goal of educating pre-K to fifth grade students.
Notably absent from the presentations was what would happen to the district's two high schools. It appeared as if the bidders were reluctant initially to take them under their control.
District Solicitor Jacquie Jones said in an interview Friday that there is no strict deadline when a decision must be made.
"Our receiver is a very deliberative man. And he was very clear yesterday [Thursday] when I spoke with him that he wanted as much feedback as possible. And he was not going to commit to making a decision until he felt like he looked at all the communities that were important. So he was very clear that he wanted to see how things went last night, and know what the community was feeling," Jones said.
District residents seemed to be disappointed by the options presented to them. They questioned the charter groups about the performance of other schools under their control.
Tasliym Goodman has four children attending schools in the district. She also serves an adviser on the Superintendent Parent Advisory Committee.
Her first impression of Thursday's meeting was that all options were not explored.
"Just going to charterize the entire public school district was an easy way out," Goodman said.
Though she was not a fan of any of the proposals, Goodman specifically criticized the presentations by Friendship and Chester Community Charter School.
"They already exist here in Chester, Pennsylvania, and they haven't really done anything to unify or broker the public school district. In fact, it's more of a burden at this moment financially," Goodman said.
Charter schools take away from the "unified fabric of a community" that public school districts offer, she said.
For other parents, the takeover of the school district by charter schools is the bottom line. Kazeem said they threaten public school systems in nearby communities.
"All it takes is for them to start in one place. They charterize Chester, believe me, they're going to try their best to try to charterize Norristown. They charterize Norristown, their going to try their best to try charterize Allentown. They charterize Allentown, they're going to try their best to charter on Pottstown. It goes in a full cycle," she said.
Editor's note: A previous iteration of this story inaccurately referred to the parent-driven legal intervention as an ongoing lawsuit.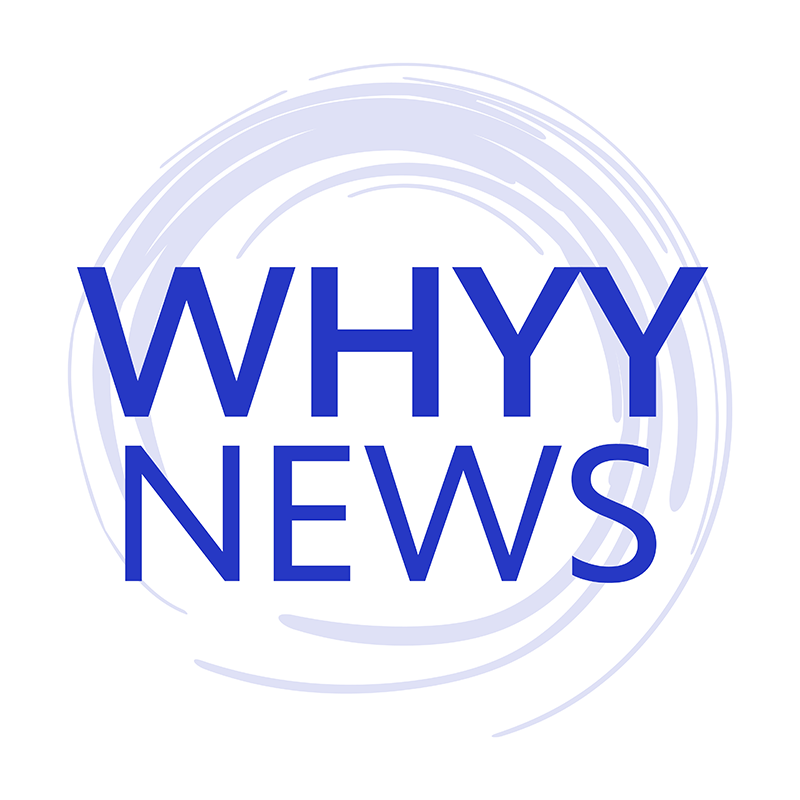 Get daily updates from WHYY News!
WHYY is your source for fact-based, in-depth journalism and information. As a nonprofit organization, we rely on financial support from readers like you. Please give today.