Chester Upland School District avoids unprecedented charter takeover — for now
The move by receiver Juan Baughn means the district won't, for the time being at least, become the first in Pa. almost completely under charter control.
In an unexpected turn of events, none of the eight public schools in the Chester Upland School District will be taken over by charter operators — at least for now. Juan Baughn, the district's court-appointed receiver, has formally rejected all three proposals submitted by charter operators in an RFP process.
Baughn's decision means Chester Upland avoids, for the time being, the distinction of becoming the first district in Pennsylvania to be almost completely under the control of charters.
"We will be going back to the court to make a presentation … and the judge will accept or reject my decision or adjust my decision," Baughn said in an interview Wednesday. "But it will be then up to the court to decide whether we stick with my decision, or do something different than that."
Baughn will make his recommendation to Delaware County Common Pleas Court Judge Barry Dozor on July 9.
The latest to hold the receiver's post in the financially struggling district, Baughn announced the results of the long-awaited request for proposals process during a public meeting Tuesday night, and also offered an explanation of his previously announced Aug. 31 resignation.
Although Baughn is relatively new to the post of receiver, he has served in various roles in Chester schools over the past few decades.
"I've been doing this now for 55 years, and I want some me-time. So health and age and the opportunity for somebody else to come in and continue what we've started — those are the reasons that I'm stepping down," Baughn said.
His mic drop came after three charter school operators presented their visions for the district to the RFP Review Task Force and the community at a public meeting at the beginning of May.
Many families and teachers were furious then, citing a lack of transparency in the process and overall carelessness. The state of the schools garnered national attention as well as a parent-driven legal intervention. To some, a story of education mismanagement had the potential to devolve into a preventable tragedy: the partial collapse of a public school system.
But now, many in the community are rejoicing at the apparent rebuke of a charter takeover.
As president of the Chester Upland Education Association, Miguelina Grasty's phone was inundated with messages from her colleagues within the district shortly after the news broke.
"I am ecstatic. I'm so happy and relieved. I've been getting so many texts from the teachers, and they're happy. Some were crying. This was a big load lifted off of us, because we didn't know what was going to happen," Grasty said.
Kimberlee Kalichak, a teacher at Chester Upland School of the Arts, was one of the people who messaged Grasty. She said she yelled so loud in excitement that she scared her son and dog who were downstairs as she watched Tuesday's proceedings on Zoom.
"I had like screamed and jumped. I started crying, just out of nowhere, I had tears of joy. And I was emotional. And for a good two, three minutes, I was crying, because I was so excited knowing that we weren't going to be sold out to the highest bidder, which is what we as teachers and many community members have felt like has happened to us this year," Kalichak said.
With five children in the Chester Upland district, Tiffany Raymond is heavily invested. Though she was working at the time of Tuesday's meeting, she got off her shift and her phone was blowing up.
She said she is reluctant to celebrate, because she thinks charter schools will still be on the table when the next receiver takes over. However, the prospect of charterization and the three options presented almost forced her to do something drastic.
"I was ready to send my kids to my in-laws. If this was the only option that I have, they were going to have to go to school in Delaware, because I can't have them doing that," Raymond said.
She even looked into possibly homeschooling her children.
"I was prepared to teach myself," Raymond said.
The district serves the predominantly Black city of Chester as well as smaller Upland Borough and Chester Township. Chester is among the poorest communities in the state, leading to an often-underfunded and underperforming school district.
Though the state has stepped in numerous times to keep the district from free-falling, there hasn't been much progress. The district has been in Financial Recovery Status with the Pennsylvania Department of Education since 2012, and more recently Chester Upland has been under direct control of a receiver chosen by Judge Dozor.
The charter school conundrum began in 2019, when Chester Community Charter School made an unprecedented move — filing a petition to take control of all the district's K-8 schools. That prompted the Public Interest Law Center and the Education Law Center to get involved on behalf of district parents and the Delaware County Advocacy and Resource Organization.
In an interview with WHYY News prior to Tuesday night's announcement, Claudia De Palma, a staff attorney at the Public Interest Law Center, said this decision would have far-reaching implications.
"This process, and the way it plays out, is important, kind of beyond Chester, because it's the guardrails for ensuring that once a school district is in receivership, that district is sort of making decisions in a way that is going to actually get them out of financial recovery. And make sure that what they're providing students is a good education," De Palma said.
Other shake-ups
The charter saga may be over for now, but Baughn made several other moves Tuesday night that will alter the course of the district.
"I'm bringing the Montgomery County Intermediate Unit in as an outsourcing company for many of the district operations," he said. "A part of the deal … is that they bring in their own top leadership. So we're bringing in an interim superintendent that the Montgomery County Intermediate Unit and I have agreed on."
Previously, the Chester County Intermediate Unit served in that role, providing the necessary administrative, business, and human resource functions for the district.
Now that Montgomery County Intermediate Unit will take over, Carol Birks is out as superintendent of schools and will be replaced in the interim by Craig Parkinson from Phoenixville.
Though the charters announcement was met with praise, news of Birks' departure was followed by fireworks.
Before the receiver's meeting, school board members clashed over votes and even removed Anthony Johnson from his post as president. After Baughn's announcement, however, board members challenged the decision to let Birks go.
"Thank you, Dr. Baughn, for accepting the call all the times that you did to serve in the Chester Upland School District. However, and I mean no disrespect when I say this, but I'm extremely upset and disappointed at the way all of this has taken place," school board member Fred Green said. "Dr. Birks uprooted her life and came here to serve this community, and within a year, Dr. Baughn, you're letting her go, and I want to publicly state that I am not in agreement with that."
Yet teachers and members of the community were not as quick to come to Birks' defense.
"Superintendents come and go in Chester Upland. I mean, I wish her well, you know, it's their decision," Grasty said.
Kalichak said that she was surprised to see Birks let go, but that she believes it is an opportunity for improvement.
"I'm excited to see what someone else can do for our district. While Dr. Birks, who's here for our children, and I commend her for that, and I'm glad that she wants to put our children first. But we need somebody who wants to work with our district as a whole, which means community, children, and staff. Nobody wanted to work with our staff this year and with our teachers, and as of tomorrow at midnight, we do not have a contract," Kalichak said.
She thanked Birks for her work during the pandemic, but Kalichak said she is "looking forward" to see what other positive traits someone else can bring out in the district.
Raymond, one of the district parents, was not complimentary toward the outgoing superintendent.
"I definitely didn't trust the superintendent because she came in and I saw nothing. She did nothing. The only thing I saw was hair and jewelry and clothes," Raymond said.
But she added that many of the problems lie with the school board.
"Nobody wants to give answers because either they don't know, or they just don't want you to know. And they think everyone here is stupid enough that they're not going to understand," Raymond said.
With the district's fate still uncertain, Raymond said she is pessimistic about how much longer the community can stave off a charter takeover.
Grasty and Kalichak, on the other hand, are optimistic about the future. The threat of teacher layoffs by charter management appears to have disappeared.
"I think with the rejection of the charter proposal, I think it kind of gives everybody a glimmer of hope that the district is going to go into the right direction, that we are going to be able to hopefully get our feet on the ground a little more and be a little bit more stable, because these kids deserve it. These kids, these families, this community, they all deserve it," Kalichak said.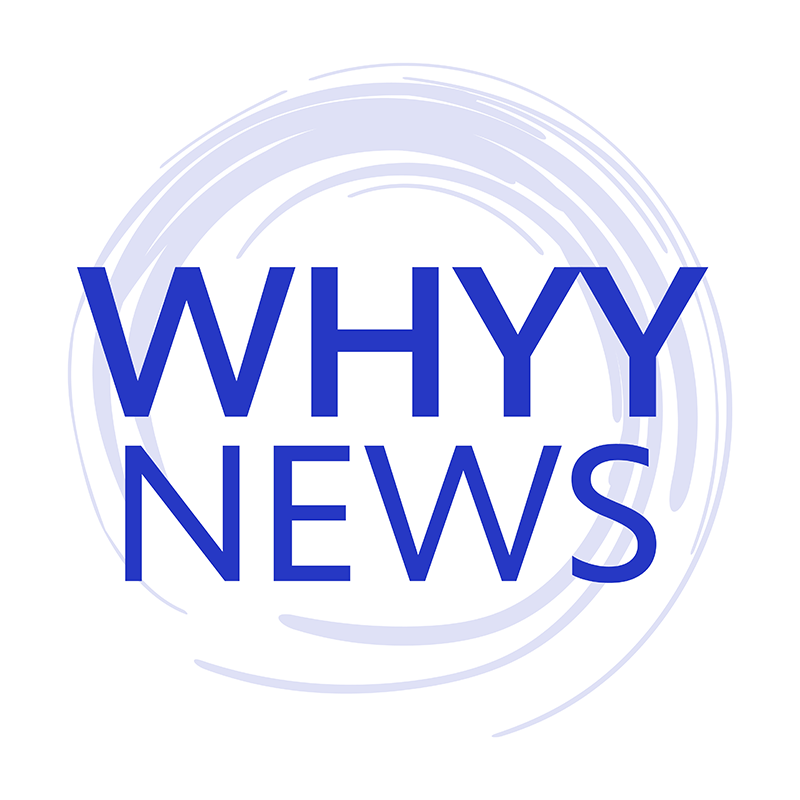 Get daily updates from WHYY News!
WHYY is your source for fact-based, in-depth journalism and information. As a nonprofit organization, we rely on financial support from readers like you. Please give today.