'Save the Boys,' a 134 year-old poem made fresh for 2021
Opera Philadelphia commissioned the composer to use the 1887 Frances Harper poem "Save the Boys" as opera for the Black Lives Matter movement.
Listen
3:17
Composer Tyshawn Sorey set out to write music he hopes will speak to America's current conversation around racial equity.
He did so with a poem written 134 years ago.
"Save the Boys" was written in 1887 by Frances Watkins Harper, a Black abolitionist and women's rights activist who lived in Philadelphia. The four-stanza temperance poem is written from the perspective of a person consumed by alcoholism, to the point where they cannot be rehabilitated.
Take back your pledge–ye come too late!
Ye cannot save me from my fate,
Nor bring me back departed joys;
But ye can try to save the boys.
Although the poem is advocating temperance, something Harper was adamant about, Sorey says its lines can be applied to other social ills.
"'Save the Boys' I think is definitely relevant to what is happening now, in particular to Black people in the community with police brutality," he said.
The poem focuses on the fate of the next generation in hopes that, with guidance, it might do better than the previous generation.
Take from your streets those traps of hell
Into whose gilded snares I fell.
"The 'traps of hell' could be things like the peril that happens to us out in the streets," said Sorey. "Taking lines like that, and contextualizing them into what has been happening out here during the era of Black Lives Matter… I think you can translate this text in other ways concerning Black lives now."
Sorey, a MacArthur "genius" fellow in 2017 who was dubbed in 2020 "composer of the year" by the New York Times, recently joined the faculty of the University of Pennsylvania. He was commissioned by Opera Philadelphia to write the piece for piano and vocals. The recording session was filmed last month at Rittenhouse Soundworks in Germantown, with pianist Grant Loehnig and countertenor John Holiday, and debuts on Opera Philadelphia's digital channel today.
The 36-year-old Holiday is a rising voice in the opera world, who recently made a star turn as a finalist on the TV show "The Voice," singing pop and jazz late last year to about 8.3 million viewers.
The Juilliard-trained opera singer says there's no difference between singing the slow and somber "Save the Boys" and performing "Misty" and "Fly Me to the Moon" on television.
"Singing is singing, no matter if it's on TV, or pop, or jazz, or classical," he said. "Good music is good music."
Holiday had not been familiar with Frances Harper before getting involved in this project. He was immediately intrigued by both her poetry and her lifelong activism for abolition and Black women's rights.
"For me, as an African American gay man, it's important for me that people see the totality of the human being: who we are, what we have to offer, what we desire and hope to be," said Holiday.
Harper wrote "Save the Boys" late in life. She was born in 1925 in Baltimore and became a teacher. In the mid-1850s, she began to write and make public speeches on behalf of the American Anti-Slavery Society.
"Her speeches are legendary," said Nathaniel Popkin, a Philadelphia writer and curator of the Frances Project, an initiative to raise awareness of Harper leading up to the erection of her memorial statue in Harrisburg last summer. "She was considered the Black poet laureate of her time."
After the Emancipation Proclamation in 1863 and the ratification of the Thirteenth, Fourteenth, and Fifteenth Amendments by 1870 abolished slavery and made African Americans legal citizens, Harper never lost focus on the fight for civil rights, which were eroded in the last 19th century by Jim Crow laws.
By 1887, when Harper wrote "Save the Boys," Popkin believes she may have become despondent about the fight for racial equality. She wrote the poem in the first-person voice of an alcoholic who was giving up on him- or herself, but she was a lifelong devout Christian who believed in temperance.
"I know she probably never touched alcohol in her life," said Popkin. "She may have just been feeling old and weary, and tired of the fight."
Popkin believes she couched her sense of failure inside an alcoholic's hopeless cry as a way to speak about Black civil rights, generally.
A captive to my galling chain,
I've tried to rise, but tried in vain­ –
The cup allures and then destroys.
Oh! from its thraldom save the boys.
"She's saying to herself: I'm looking at this generation and I'm afraid," said Popkin. "I'm afraid things aren't working out. I'm afraid not everything is coming together for our community. I'm seeing how this is falling apart."
"She may have been despairing," he continued. "One thing her poetry allows us to see, which a lot of activists don't let us see, is the despair."
Sorey struck that tone in his composition, which maintains a mournful cadence throughout its 20 minute runtime.
"The poem is somber in tone. It's very dark in character," said Sorey. "My music tends to be in that language. I thought it was a good fit."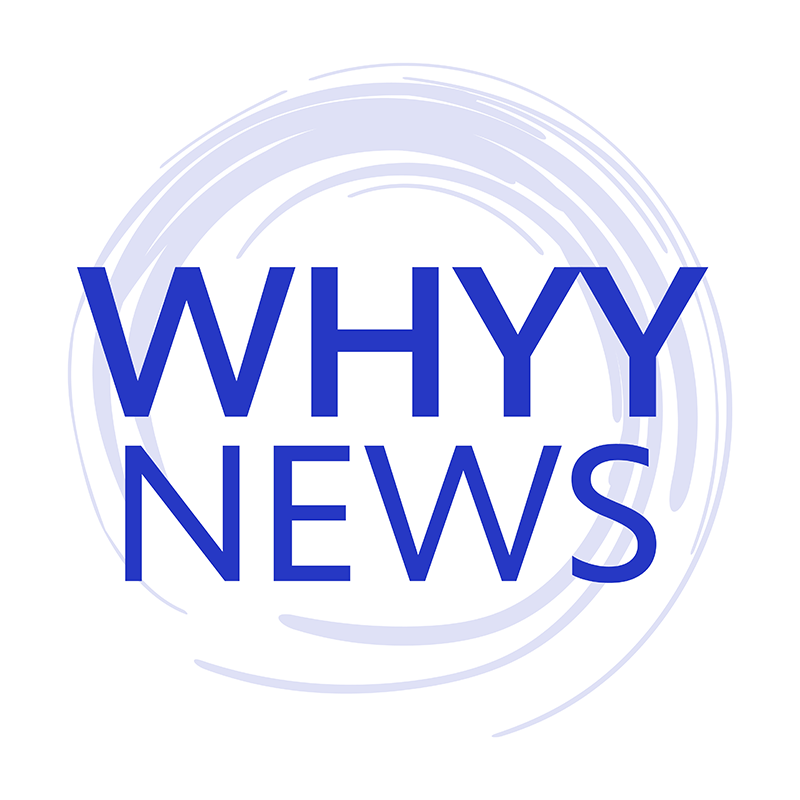 Get daily updates from WHYY News!
WHYY is your source for fact-based, in-depth journalism and information. As a nonprofit organization, we rely on financial support from readers like you. Please give today.