Safe sites to inject heroin get support from some Philly City Council members
Two members of City Council want Philly to open a safe injection site for opioid users. One says make it in his district.
Listen
1:44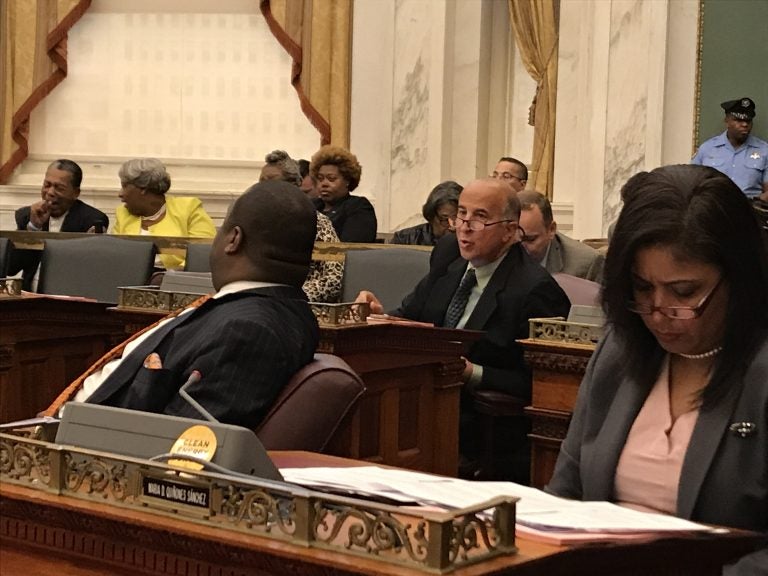 The opioid epidemic is prompting some Philadelphia elected officials to get behind the idea of opening a site where heroin users could inject drugs under medical supervision.
The city has been exploring the controversial idea after a recommendation by the mayor's opioid task force, but it hasn't committed to starting one.
While the the mayor's office deliberates, some City Council members are saying they support the concept.
"Safe injection sites, in particular, are one of the more promising approaches that many cities have used around the world to help deal with the epidemic that we're seeing and the scourge of addiction that's tearing families apart," said Coucilwoman Helen Gym Thursday.
The report from the mayor's opioid task force said that safe injection sites have prevented overdose deaths and helped nudge drug users into treatment, housing programs, and other services that ease the harms caused by addiction.
Gym first told The Philadelphia Inquirer on Tuesday of her support for the sites.
Before a City Council session Thursday, Councilman Mark Squilla said he also would support a safe injection site. But Squilla emphasized that it would have to be more than just a place where medical personnel stand ready to revive drug users from a potential overdose.
If the sites were designed to "get them into rehabs, and talk to them, and get them the social services necessary, then I would support it," he said.
Squilla said he would even support opening such a site in his district, which includes parts of Kensington that suffer some of the city's highest overdose rates.
Officials from the mayor's office are planning to visit a safe injection site in Vancouver, Canada, similar to the kind described by Squilla as part of its evaluation process.
"This epidemic continues to claim Philadelphians' lives every day — 907 individuals died of an overdose in 2016, and we project that as many as 1,200 may die in 2017," said city spokeswoman Alicia Taylor.
Other City Council members warned it could be tough to find a neighborhood that would welcome a safe injection site, and they were wary of potential legal challenges from the federal government that could result from sanctioning illegal drug use.
"As of now, I don't know how we're actually going to try to implement that," said Councilman David Oh, who said he was still undecided on the issue.
Seattle, New York, and San Francisco are also considering safe injection sites, but no U.S. city has established one yet. Vancouver has had such a site since 2003, and several more have opened in Canada more recently.
Gym said she was optimistic that Philadelphia could work through the challenges of opening one.
"This is a discussion that I think the city is ready and willing to engage in," she said. "My hope will be that there will be a decision before the end of the year."
WHYY is your source for fact-based, in-depth journalism and information. As a nonprofit organization, we rely on financial support from readers like you. Please give today.