Roxborough residents consider proposals for new remapping plan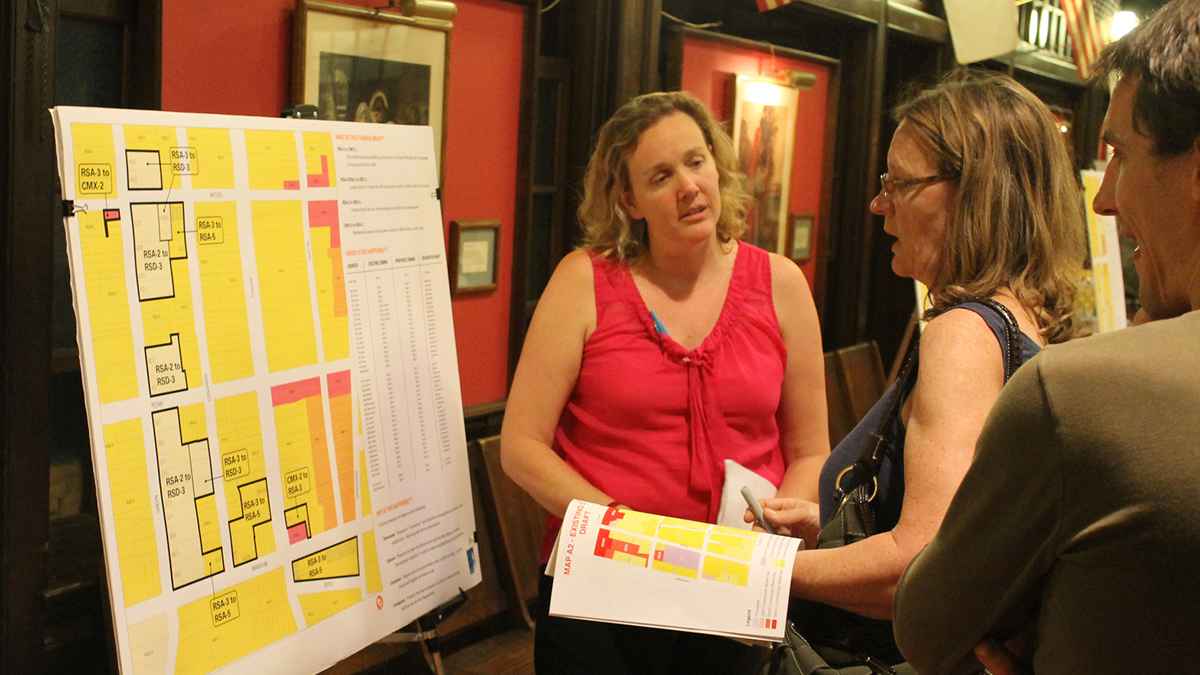 With an eye toward sensible and sustainable growth, city planners met with Roxborough residents on Monday to consider possible zoning remapping for sections of their neighborhood.
As presented by officials from the city planning commission, several sites in four sections of central Roxborough could receive changes to their zoning designation in order to guide future development.
Matt Wysong, a city planner responsible for Northwest Philadelphia, told several dozen residents present that there are four primary zoning adjustments in consideration, which will create designations that are more or less dense and better match properties to current or future uses.
"Downzoning" reduces the density of housing and reduces the possibility for demolition; "Upzoning" will accommodate increasing demand by allowing repurposing of vacant lots and other underutilized sites.
"Corrective" zoning would legitimize historic usages of certain sites and ameliorate mismatched properties; "Continuous" zoning would be the incorporation of non-standard properties.
"It's not a silver bullet," said Wysong, explaining the potential impact of the changes. "It's just a tool to fix things."