Republican DA who supported George Floyd protesters censured by local GOP
In a letter to Franklin County's Republican DA, the county GOP committee said the party was formally withdrawing support for future elections.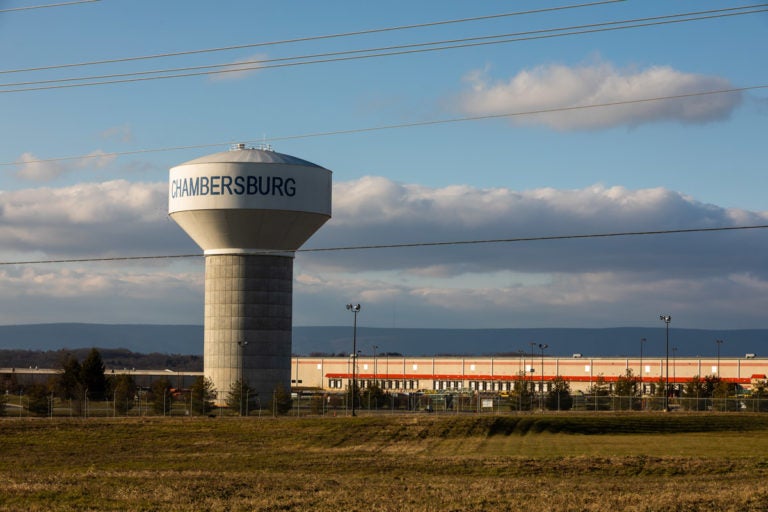 Nearly three months after a Republican district attorney in a largely rural part of Pennsylvania lent support to the Black Lives Matter movement in a message to his constituents, the local GOP has publicly denounced him.
In June, Franklin County District Attorney Matt Fogal wrote, "Black Lives Matter. Period. Full stop," and went on to explain how he experienced a change of heart from an "All Lives Matter" mentality. The note made national headlines as an example of a Republican in law enforcement expressing support for protesters in the wake of George Floyd's killing.
In a letter to Fogal last week, county GOP Committee Chairman Allen Coffman said the party was formally withdrawing support for Fogal in future elections.
"It is clear to us that your positions have removed you from any association with Franklin County Republicans," he wrote.
The split is a recent development in the evolving conversations around race and policing that have spread from large cities into small communities across the country, including those that are majority white and lean conservative.
Fogal declined to comment on the censure. A call placed to the Franklin County GOP office referred all media requests to chairman Allen Coffman. Coffman did not respond in time for publication.
Get more Pennsylvania stories that matter
Fogal has been DA since 2009. In 2016, Franklin County gave President Donald Trump 72% of the vote. Since that election, several groups more aligned with Democratic politics have formed in Chambersburg, the county seat, where the city and school district are much more diverse.
Following the killing of George Floyd by Minneapolis police officers, peaceful protests sprang up in downtown Chambersburg. Their numbers have fallen, but rallies were still being advertised as recently as Aug. 22.
Supporters of the local protests say the GOP's statements are a let-down, and hypocritical.
"They say they're the party that's pro-life, but when it comes to issues of people who are queer, or of color, or in poverty….you know that all goes out the window," said Brice Williams, who participated in earlier protests and supports the Black Lives Matter movement.
"I'm disappointed," said Noel Purdy, president/chairperson of the Franklin County Coalition for Progress.
After his comments, Fogal met with members of the local Black community. One person present at that meeting said they were framed as get-to-know-you sessions, and have not yet led to public commitments.
PA Post reported that even after Fogal's vocal support of Black Lives Matter, he continued to charge Black men for having small amounts of marijuana, a practice, which draws criticism for disproportionately sweeping communities of color into the criminal justice system.
Fogal also recently met with Franklin County's GOP executive committee, an interaction that Coffman wrote: "only served to reinforce our concerns that you have departed from the sensible conservative views of the vast majority of your fellow citizens."
He noted that Fogal had switched from an Independent to a Republican in 2009 and had run unopposed, but could no longer expect to do so.
WHYY is your source for fact-based, in-depth journalism and information. As a nonprofit organization, we rely on financial support from readers like you. Please give today.