Report shows vast differences in life expectancy from one neighborhood to another
Local disparities in life expectancy can be found across the country.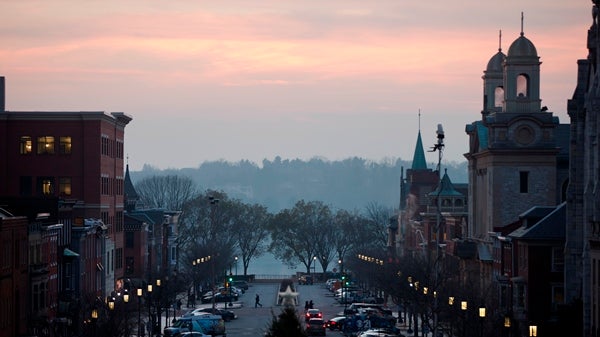 In Dauphin County, Swatara Township residents have a life expectancy of 81 years. Five miles away in Harrisburg's Allison Hill neighborhood, the average life expectancy is 69 years.
Head west to Pittsburgh and you'll find a similar story: Squirrel Hill residents live an average of 86 years, while three miles away in Bloomfield, the average life expectancy is 73.
Local disparities in life expectancy can be found across the country, said Robert Wood Johnson Foundation program director Octavia Wojcik. She said that's why her organization partnered with the National Center for Health Statistics on a three-year project that amassed information to track those local disparities.
Wojcik said low life expectancy can act as a signal that a community lacks key resources, but previous datasets didn't give enough detail, often providing only county-level breakdowns. In contrast, the new data is broken down by individual census tracts.
That level of detail shows community leaders and policymakers exactly where resources are needed, Wojcik said.
"We want those individuals to really ask the question, well, why is there a difference?" she said. "Are there different policies? Are there different opportunities?
Those opportunities aren't just about access to hospitals, either, Wojcik said. Good-paying jobs, access to education, fresh food, and affordable housing can all lead to a longer, healthier life.
As a concept, life expectancy doesn't measure quality of life, she noted. However, lower quality of life often is tied to a shorter life expectancy.
Overall, Pennsylvania's average life expectancy is 78.5 years, the report shows. The national average is 78.8.
WHYY is your source for fact-based, in-depth journalism and information. As a nonprofit organization, we rely on financial support from readers like you. Please give today.