Real NEastate: Pine Valley appraisal question.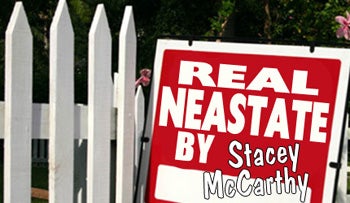 Q: In December 2007, I refinanced my single home in Pine Valley, and it appraised for more than $400,000. I plan on selling this spring. Can I use that appraisal to set the price or do I need to get a new one?
A: Appraisals are usually based on market value, and recent changes in market conditions may alter the appraised value. In Pine Valley, house values have decreased since 2007. If you were to get an appraisal today, I am confident it would not be the same number from two years ago.
Appraisals provide an objective opinion of value, but it's not an exact science, so appraisals may differ. As the seller, you do not need to get an appraisal to sell your home. But if the buyer has a mortgage contingency, their mortgage company will require an appraisal, paid for by the buyer. If it appraises for less than the sales contract, your transaction could be in jeopardy, because the lenders will usually use either the appraised value or the sale price, whichever is less, to determine the mortgage limit.
Check with your agent to determine today's market value and price accordingly. Your agent will do a Comparative Market Analysis. A CMA is not an appraisal, but it does indicate market value based on the recently sold homes. That should help you determine the sale price.
Good Luck!
Stacey McCarthy is a real estate agent with the McCarty Group of Keller Williams. Her Real NEastate column appears every Wednesday on NEastPhilly.com. See others here.