Real NEastate: Lead-based paint in Mayfair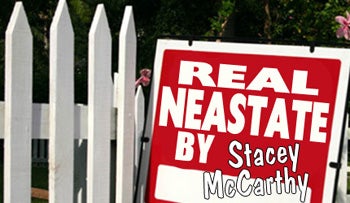 Q: I had to sign a "Lead-Based Paint" disclosure admitting there is lead-based paint in my home when I signed the agreement of sale. I am selling my 55-year-old home in West Mayfair, but I never knew about the lead-based paint. Is this going to be a problem with the sale?
A: Any property built before 1978 was most likely finished with lead-based paint. Lead is very dangerous for children, especially before they are born and under the age of 6. If your home contains high levels of lead, or there is deterioration of lead-based paint, it can pose a hazard.
The Residential Lead-Based Paint Hazard Reduction Act was passed in 1992. A seller of a property built before 1978 must provide the buyer with the EPA pamphlet, Protect Your Family From Lead in Your Home. Many buyers are satisfied with receiving this information so they can plan to take corrective measures, however, you also must give the buyer 10 days after signing the agreement to perform a lead-based paint inspection or risk assessment.
Trying to remove the lead-based paint yourself may cause problems. Lead-based paint usually poses a hazard when it is deteriorating and chipping, cracking, peeling or chalking. If you have repeatedly painted over the lead-based paint over the years, it is unlikely to be a problem. There are two solutions to reduce the lead hazard:
Temporary – Paint over the lead-based paint.
Permanent – Hire a lead-based paint abatement contractor to seal the paint in.
Areas that usually happen to need the most attention are doorways, windows and railings. If your buyer is using an FHA loan, the FHA appraiser will usually point those areas out for you to paint over.
Stacey McCarthy is a real estate agent with the McCarthy Group of Keller Williams. Her Real NEastate column appears every Wednesday on NEastPhilly.com. See others here. Read other NEast Philly columns here.