Mayfair overlay would ban beauty parlors, laundromats, fortune tellers and more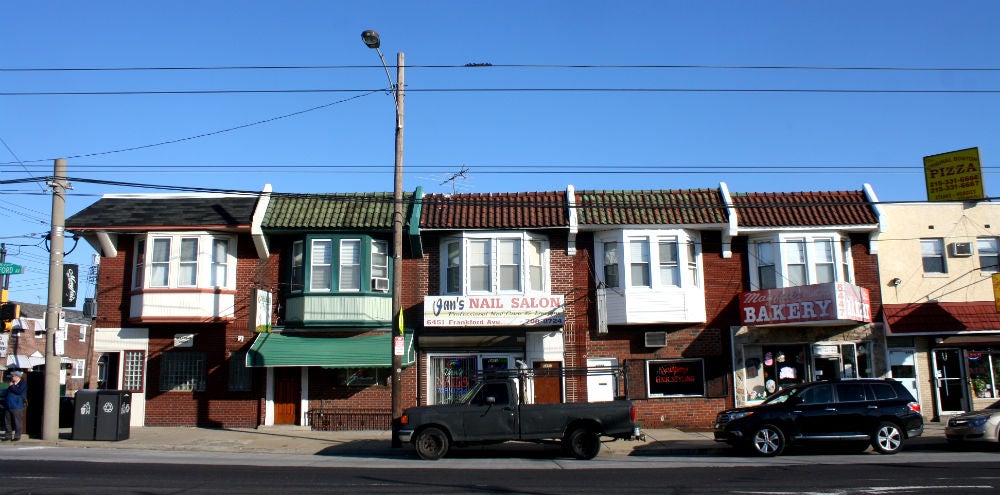 Sixth-District Councilman Bobby Henon introduced a bill Thursday morning that would establish a new commercial zoning overlay in Mayfair prohibiting a range of businesses from setting up shop on the neighborhood's commercial corridors.
Among the banned uses would be barber shops, car washes, nail salons, laundromats, beauty parlors, beer distributors, fortune tellers, pawn shops, private clubs, thrift stores, cell phone stores, group daycares, tobacco shops, and car dealerships. It would also prohibit building setbacks in the area, requiring all new construction to be built to the street line.
The overlay would apply to all commercially zoned lots in the area bounded by Frankford Avenue, Meridian Street, Rowland Avenue, Rhawn Street, Lexington Avenue, Solly Avenue, Revere Street, Holme Avenue, Roosevelt Boulevard, Bustleton Avenue, Lardner Street, Leonard Street, Lardner Street, Revere Street, and Benner Street.
If it's adopted, the Mayfair Neighborhood Commercial Area Overlay would be the eleventh neighborhood commercial area overlay (NCA) to be added to the zoning code.
The two newest NCAs—in Spring Garden and "Center City East," areas surrounding two of the proposed casino locations—prohibit new pawn shops and check-cashing stores from opening. Another commercial overlay on North Delaware Avenue prohibits new nightclubs; it was enacted in the 1990s after complaints about crime, vandalism and traffic congestion coming from clubs on the avenue. Currently, the most restrictive NCA in the city in terms of the types of businesses it prohibits is in Lower and Central Germantown, where beauty shops, nail salons, furniture stores, cell phone stores and other uses are banned.
The Mayfair overlay would be the most restrictive in the city. In total, it would ban fifteen separate use categories, whereas the Germantown commercial overlay currently bans six.
Joe DeFelice, who has leadership roles in the Mayfair Civic Association, the Mayfair CDC, and the Philadelphia Republican Party, said that a lot of the types of businesses in question have been popping up on commercial corridors in Mayfair since the new zoning code went into effect, ending a previous Mayfair overlay. He said the area is already saturated with car dealerships and has more than enough laundromats. Some used-appliance stores have taken to putting washers and dryers out on the sidewalk, he said.
DeFelice said that Mayfair is looking to go in the direction of East Passyunk Avenue and the East Girard corridor, both of which are home to an increasing number of bars and restaurants. The types of businesses that would be banned under the commercial overlay don't typically encourage any spin-off business development, DeFelice said.
He pointed out, as he is fond of doing, that Northeast Philadelphia is home to 400,000 people—greater than the population of Pittsburgh. Various groups are working to revitalize commercial corridors in Mayfair, and to make the intersection of Frankford and Cottman avenues into the "center square" of the Northeast.
Mayfair is also currently in the process of considering a Business Improvement District.
Representatives of the Planning Commission were not available to comment on Thursday.
WHYY is your source for fact-based, in-depth journalism and information. As a nonprofit organization, we rely on financial support from readers like you. Please give today.