Real NEastate: Flipping FHA rule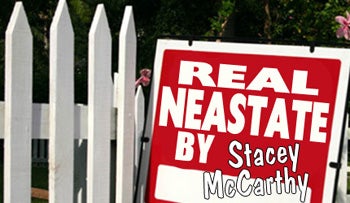 Q: I am buying a house in Mayfair the seller got at a Philadelphia Sherriff's Sale in May. When I signed the contract in June, my agent said we would make settlement Aug. 14. I gave notice to my landlord that I would be out by Aug. 31. Two days before we were supposed to make settlement my agent called me and said that the mortgage company won't let us settle until Sept. 4! Apparently there's some FHA rule about how long someone can own a house before selling it. What can I do? I have to be out Aug. 31! A: What the seller of your future home is doing is called "flipping" the property. Flipping has gotten a lot of hype in recent years and there are plenty of shows glamorizing it on TV. It can be a good way for investors to make money fast; buy a home, fix it up, sell it. If you, the buyer, are using an FHA loan to buy a flipped property, there is an FHA rule that can slow down the process.
Basically FHA says that it can't be done in fewer than 90 days unless it's the bank that forclosed on it. If the seller isn't the bank and got it at Sherriff's Sale in May, it's likely the seller did not pay in full or didn't receive the actual deed until June, which means he didn't own it until then. Ninety days from the date it's acquired is when FHA will allow an FHA mortgagor to enter into a real estate contract on that property. Your agent will need to write a new contract at the end of the 90 days. You also may need another FHA appraisal so check with your lender.
If you are worried about where to live in those few days try to strike a deal with your old landlord. If that's not happening, ask your agent if the seller will let you move in early. It's called "Pre-Settlement Possession" and there's a Pennsylvania Association of Realtors legal form to deal with it. You can offer the seller a deposit or a daily fee and it outlines the terms of moving in early. Hopefully the seller will be accomodating and work it out with you.
Good Luck!
Stacey McCarthy is a real estate agent with the McCarthy Group of Keller Williams. Her Real NEastate column appears every Wednesday on NEastPhilly.com. See others here. Read other NEast Philly columns here.