Protesters, residents sue city over tear gas on 52nd St., 676
More than 50 litigants in three separate civil rights lawsuits are suing the city over the use of chemical weapons and other force by the Philadelphia Police Department.
Updated: 3:25 p.m.
___
Nearly 150 litigants in three separate civil rights lawsuits are suing the city over the use of chemical weapons and other force by the Philadelphia Police Department in the wake of protests over the death of George Floyd at the hands of the Minneapolis police.
The suits, filed early Tuesday, focus, respectively, on the use of force by police in response to looting and protests on 52nd Street and a later demonstration on Interstate 676. Both incidents garnered national attention over the arrests of protesters and viral videos of police deploying tear gas canisters, rubber bullets and pepper spray.
The NAACP Legal Defense Fund filed suit on behalf of 11 plaintiffs over the use of force by police in West Philadelphia following looting that took place along the 52nd Street corridor on May 31. But the suit asserts that police and an armored vehicle outfitted with a canister launcher later turned tear gas and rubber bullets on protesters and spilled into surrounding streets.
"[Police] went up and down residential streets in the neighborhood, launching tear gas canisters and firing rubber bullets at residents and passersby who were doing nothing more than sitting on their porches," the suit asserts.
Plaintiff Anthony Smith, a 29-year-old Black man who lives near 52nd street, said he was arrested around 11pm on May 31 and driven around for hours, before finally being delivered to a police station in North Philadelphia round 3 in the morning. There he was given a citation for violating curfew, and released to walk home—putting him in danger of being picked for curfew violation again.
"It was all arbitrary, and it was ridiculous," Smith said.
NAACP LDF Assistant Counsel Cara McClellan described a long history of police violence against the Black community in West Philly, comparing the May incident to the 1985 MOVE bombing.
"City officials must be held accountable for these militaristic police actions, which are discriminatory, illegal, and completely unacceptable," she said. "Our clients deserve safety and security in their own neighborhood and to be free of fear of discrimination and police terror."
A second suit was filed by law firm Kairys, Rudovsky, Messing, Feinberg & Lin on behalf of 41 plaintiffs who were tear-gassed as police sought to clear thousands of protesters that had shut down I-676.
The Kairys lawsuit accuses the city of allowing an "extraordinary abuse of police power" to occur on I-676. On that occasion, Pennsylvania State Police were taped macing kneeling protesters while Philadelphia police later fired canisters of tear gas to disperse an otherwise peaceful crowd, even as those who sought to flee became trapped on an embankment.
Among others, plaintiffs in that suit include dozens who say they were sickened by tear gas, a man who suffered burns after being shot with a gas canister, a woman who asserted police threw flash-bang grenades at her as she observed the protest from an overpass, and a former member of the National Guard who allegedly suffered an asthma attack as a result of being gassed but was prevented from using his inhaler by police.
Delane Weltch, a 36-year-old Black man, was tear gassed and shot by rubber bullets on the Vine Street Expressway. The intense pain in his legs caused by the bullets kept him sleeping for two days afterwards, and he suffered migraines for weeks.
"I hope through the actions we are taking today that we can prevent this from happening again to any other peaceful demonstrators," Welch said at a press conference Tuesday.
Attorney Jonathan Feinberg said these and other actions constituted unreasonable use of force and retaliation against protesters.
"It is difficult to imagine a more egregious violation of the Constitution on a massive scale than what we saw on 676," he said. "Each of our clients was injured — physically and emotionally — in a serious way, and we have brought this suit to hold the City accountable for the harms it caused."
Although officials initially defended police actions, the city later issued a formal apology over the I-676 incident. But the lawsuit asserts that city officials were already aware that police tactics employed on 52nd Street just one night prior had resulted in numerous civilian injuries.
"Despite that knowledge, they made no changes to their operational plans," the complaint reads.
The suit also argues that the text of a memo circulated by Philadelphia Police Commissioner Danielle Outlaw shortly after the incident served as an effective acknowledgment of culpability.
The suit also references a Twitter thread from Mayor Jim Kenney about the incident in which he states, "I also am accountable."
A third suit, filed by law firm Mincey Fitzpatrick Ross, includes 94 plaintiffs present at either 52nd Street or I-676 –– including a group of peaceful protesters maced by Officer Richard Nicoletti, who was later fired over his actions.
Like the other suits, this complaint alleges a long history of racism in local policing that led to excessive use of force and other civil rights violations. It also accuses Commissioner Outlaw of developing a negative track record of using force against protesters during her prior station at the top of the Portland Police Department in Oregon.
"Her assurance that Philadelphia police under her supervision would protect the right to engage in peaceable political demonstration was proven to be a hollow promise," the complaint reads.
Gwen Snyder is one the protestors represented in that suit. The white West Philadelphia resident was near 52nd and Chestnut on May 31 when she was hit by tear gas launched by police out of an armored vehicle.
"It's hard to describe getting hit by tear gas by the first time," Snyder said. "It's not just, 'oh my eyes hurt, my skin hurts.' Its: 'I don't know where I am. I can't find my way. I can't see who is with me. I don't know if my husband is OK.'"
Snyder said in a press conference Tuesday that she and her husband had been trying to conceive a child when the protests began. Recently she found out that tear gas has been linked to miscarriages and fetal harm. 
"I keep flashing back to getting my period that weekend and trying to think: was that a period, or was that a miscarriage?" Snyder said. "I imagine there's an entire community of women out in West Philly that are asking themselves the same question.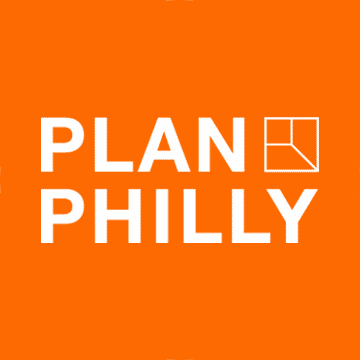 WHYY is your source for fact-based, in-depth journalism and information. As a nonprofit organization, we rely on financial support from readers like you. Please give today.