'I want my vote to matter': Polls open for 2 hot races in S. Jersey; Del. votes on presidential race
All eyes are on N.J.'s 2nd and 3rd Congressional primaries and how the state handles a nearly-all mail-in election.
Updated 4:12 p.m.
Polls are open in New Jersey and Delaware, where voters are largely expected to vote by mail because of the COVID-19 pandemic.
In New Jersey, the nearly all-mail primary is emerging as a test of the state's ability to deliver a drama-free election in the face of critical tweets from President Donald Trump and state Republicans seeking federal election monitors.
The COVID-19 outbreak has forced lawmakers and state officials to prepare state and county election organizations for a surge in remote voting and it also delayed the usual June primary by a month.
It's four and a half hours into the N.J. Primary Day! As of 8 a.m., ten people had cast a provisional ballot at this polling place in Mt. Holly, Burlington County, where five voting districts are sharing a small space. @WHYYNews pic.twitter.com/4GloIXpnUv

— P. Kenneth Burns 🎤🗒📻🔊 (@PKBNews) July 7, 2020

Outside a polling station in Mount Holly, several voters said they opted to cast ballots in person because of reservations about the new mail-in system.
"I don't like the idea of mailing it in," said Mount Holly resident Fred King. "I don't trust it."
King said given that most of the people he spoke with were mailing in ballots, he figured lines at polling stations would not be long, a hunch that turned out to be correct.
Dan Harner felt similarly about the new system.
"Don't feel comfortable with the vote by mail," Harner said. "Too much fraud possibility."
"I don't trust the mail on most days," said Devin Schneider outside the polling site. She pointed to lost packages and delayed government stimulus checks as reasons to be wary of dropping her ballot off in a mailbox.
"This way, I made sure it got to somebody's hand," Schneider said.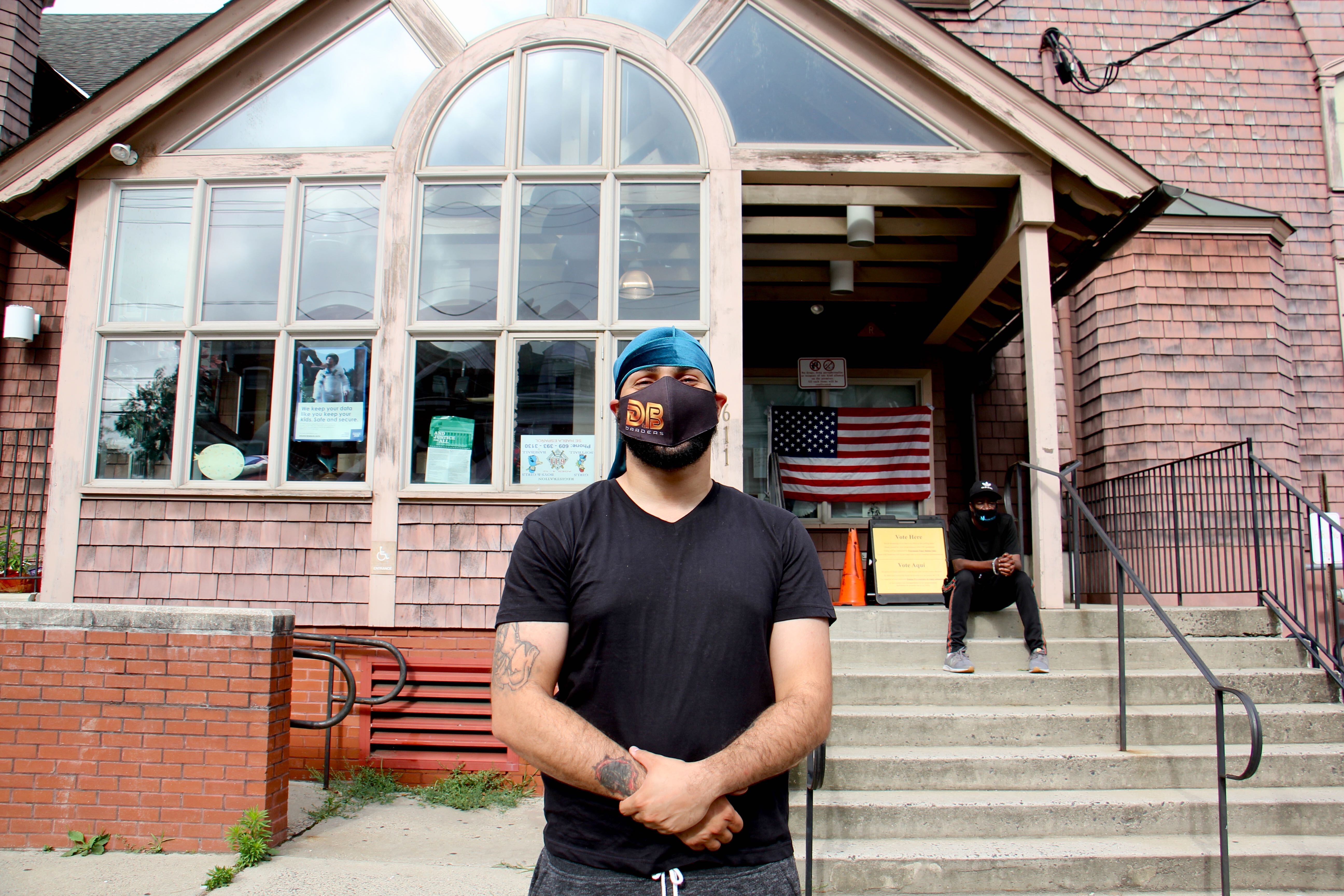 "I just wanted to get outside, and I think the in-person vote is more practical," said Anthony Whitaker, who voted at a polling station in Trenton close to his home. "Getting some fresh air, getting to see some other people's faces — I think it's better."
"I want my vote to matter, especially in today's climate," he said.
"We kinda got screwed over in the last election," Whitaker added, saying he is no fan of the current president.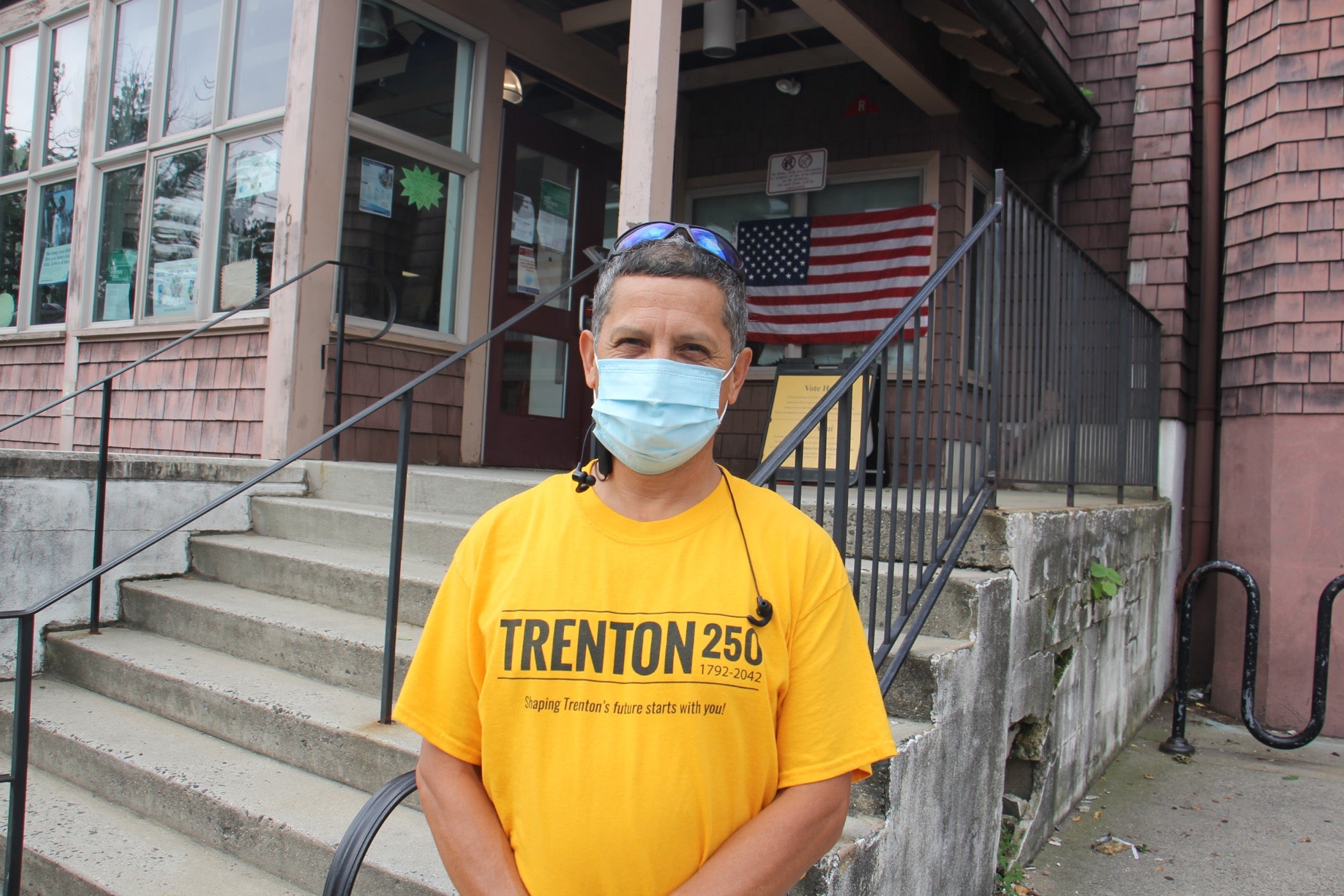 Trenton resident Elmer A. Sandoval said he has no qualms about mail-in voting, but wanted to show up in person as a visible signal to other community members about the election and its significance.
"As a Latino in this section of Trenton, I encourage the Latino community to do the same," Sandoval said. "If you're registered to vote, please come out and vote."
Lumberton Township resident Jason Carty, by contrast, had dropped off mail-in ballots for himself and his wife earlier, and was on hand in Mount Holly, where he owns a business, as a campaign observer. He has full confidence in the mail-in system.
"It's a very secure process, and people should be confident in the vote-by-mail process," Carty said.
"The guy in the White House is a clown, and I hope we vote him out in November," Carty added.
Outside the Martin Luther Christian Day School in Pennsauken, Erica Cook said poll workers had taken sufficient health precautions to keep people safe, and besides, she added, there weren't very many people there anyway.
"If I can go to the supermarket in person, I can come and cast my vote in person," Cook said.
A New Jersey voter casts his primary ballot in person at Sam Naples Community Center in Trenton. (Emma Lee/WHYY)

Armed with hand sanitizer and a supply of pens, poll worker Annette Smith waits for voters at Sam Naples Community Center in Trenton. (Emma Lee/WHYY)

Poll worker Scott Zielinski waits for voters at the Sam Naples Community Center in Trenton. (Emma Lee/WHYY)

Poll worker Scott Zielinski waits for voters at the Sam Naples Community Center in Trenton. (Emma Lee/WHYY)

Five voting districts were consolodated into the Mount Holly Municipal Utilities Authority Administration on Washington Street. (Emma Lee/WHYY)
While the deadline has passed for applications for ballots to arrive by mail, voters can still request mail-in ballots in person at their county clerk's office until 8 p.m.
Mail-in ballots must be postmarked no later than July 7 and received by the county no later than July 14 to be counted.
Ballots can also be returned to one of dozens of dropboxes across the state; there are at least five in each county.
Voters can still cast a ballot in person. At least one polling place will be open in every municipality; counties are required to have at least half of their polling places available to voters.
The results of this year's primary may take longer due to the increase in voting by mail.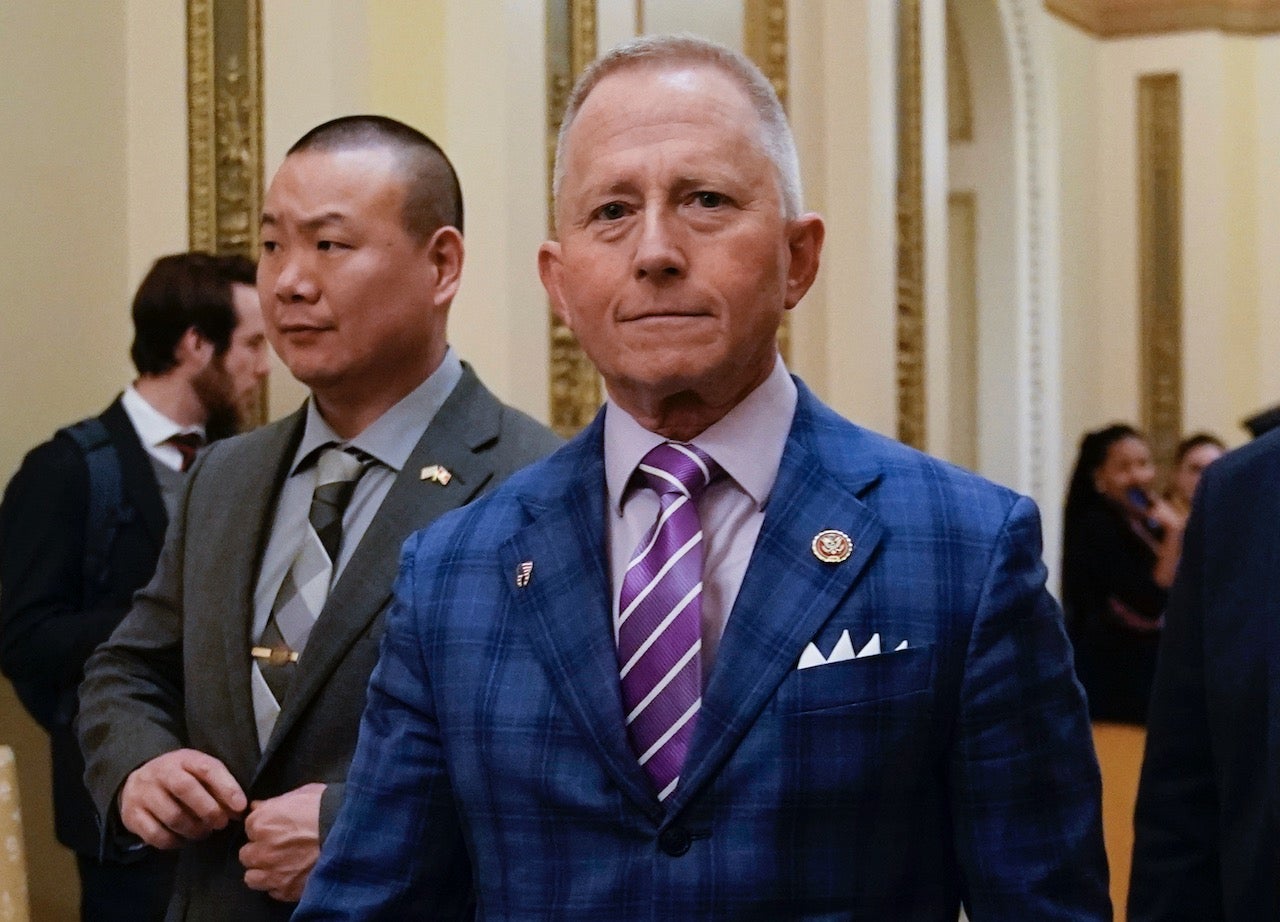 The race to face Van Drew
Democrats in the Garden State's 2nd Congressional District will pick who will face incumbent Jeff Van Drew, who switched parties to become a Republican last year.
The three leading candidates are Will Cunningham, Amy Kennedy and Brigid Callahan Harrison.
John Francis III, an environmental activist and commissioner in West Cape May, and former FBI agent Robert Turkavage are also on the ballot.
Cunningham faced Van Drew two years ago in the Democratic primary and came in third overall.
Harrison, a political science professor at Montclair State University, has much of the South Jersey establishment behind her while Cunningham is backed by several progressive groups.  Kennedy is supported by Gov. Phil Murphy as well as Democrats in Atlantic City and Atlantic County.
Van Drew is expected to easily win his primary contest against Robert Patterson, a former speechwriter for George W. Bush.
Gibbs and Richter battle in the 3rd
County Republicans in the 3rd Congressional District are split in who they are backing. While Burlington County Republicans have endorsed Kate Gibbs, a former county freeholder, Ocean County Republicans are backing David Richter, the former construction company executive.
The race has been heated going into the primary election. Richter has questioned Gibbs's integrity based on her criminal record for shoplifting, drug possession and possession of alcohol on the beach.  Gibbs said her court record was based on bad decisions made in her 20s. However, she has questioned Richter's intentions for running in the district. He originally had planned to run against Jeff Van Drew in the 2nd, but when Van Drew flipped parties and received the backing of Trump, Richter set his sights on the 3rd.
Several voters outside a polling site in Brick Township said they were put off by the mud-slinging in the Republican primary campaign. For some, the candidates' conduct was the deciding factor in their vote.
"I went with Kate Gibbs," said Joe Chiaravallo. "She seemed less dirty of the two."
Chiaravallo was dismayed that the ads he saw had little to do with issues, and focused mostly ocon negative messaging.
"That's what politics are these days. It's not about policy, it's about who can slam the other one more," he added.
For Frank Smith, Richter made a better case for himself in the campaign.
"I feel like he's a little bit more in touch with the issues," Smith said. "His roots are fully extended to what it means to be, say, a Republican."
Brigette Searcy said she wants to keep the country and New Jersey on the same political course it has been on the last few years, that was why she voted for Richter.
"I just believe in what he's doing, and wanna try to keep the state going in the right direction," Searcy said.
The winner of the Republican contest race will face Democratic incumbent Andy Kim who is running unopposed in his primary.
Delaware votes on presidential race
Today, voters in Delaware are weighing in on the presidential race, even though Republican President Trump and Democratic former Vice President Joe Biden have all but clinched their party's nominations.
Ed Weirauch is a poll worker at Holy Trinity Greek Orthodox Church on Broom Street in Wilmington, and said that while there had been a short line when the station opened at 7 a.m., since then the pace had been slow.
"I hate to say there's no news here, but it's just business as usual," Weirauch said.
That, however, is normal for primary elections, in his experience — particularly in a contest like this one.
"In my opinion, the outcome is a foregone conclusion," Weirauch said. "It's not like the actual election in November."
As of this morning, everyone casting in-person ballots was in a mask at Weirauch's polling site. Only one other change was notable.
"We have new machines, so there were some challenges there, but they are functioning, and functioning well," he said.
In Newark, Rick Williams said that even with the coronavirus pandemic, he felt the polling site was adequately ensuring social distance protocols.
"If you don't vote, you don't count," Williams said, wearing a mask. "I'm voting to get Joe Biden in, and Donald Trump out. We need a change."
Eugena Reddy lives around the corner from Glasgow High School in Newark, where she cast her ballot.
"A lot of us can't get out and march and protest, so the best way to get everything changed is to come out and vote," Reddy said.
She had her young daughter with her, partly because she wants to get her acquainted with regular participation in elections.
"It's our time to do our part," Reddy said.
Jennifer Simon voted at Alexis I. duPont High School in Wilmington, and said election officials did a superb job of keeping the polling site clean and safe.
"They cleaned off everything between each person voting, and they had procedures in place where there was a lot of social distancing," Simon said. "And of course, everyone's wearing their masks."
Wilmington's Barbara Youmans shared the same sentiment.
"I think everybody's pretty careful," Youmans said.
In May, Gov. John Carney issued an executive order that sent absentee ballots to all registered voters and allowed them to mark "sick" or "temporarily or permanently physically disabled" so they could still participate in the presidential primary if they did not want to vote in person. Absentee ballots are due by 8 p.m. Tuesday.
And while some traditional in-person polling locations won't be open Tuesday because of coronavirus restrictions, the state Department of Election lists locations in New Castle, Kent and Sussex counties. Polls will be open until 8 p.m.
WHYY's Mark Eichmann and Joe Hernandez, and The Associated Press contributed to this report.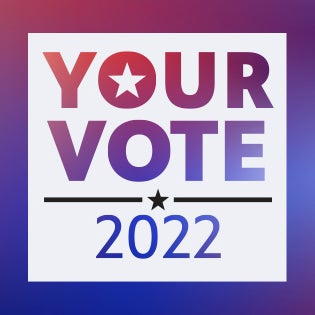 Your go-to election coverage
WHYY is your source for fact-based, in-depth journalism and information. As a nonprofit organization, we rely on financial support from readers like you. Please give today.