Kate Gibbs and David Richter face off to challenge U.S. Rep. Andy Kim
Both Kate Gibbs and David Richter agree that Medicare for All is a bad idea for the country, that Gov. Phil Murphy is doing a poor job shepherding New Jersey through the COVID-19 pandemic, and that the fiscal health of the state is abysmal.
The main thing they do not agree on is who should be the Republican nominee in the state's 3rd Congressional District to face incumbent Democrat Andy Kim. Both candidates have attacked each other's character and Republican street cred early and often.
Richter, 54, the former CEO of construction giant Hill International, was preparing to run for the GOP nomination in the 2nd Congressional District in hopes of taking on U.S. Rep. Jeff Van Drew.
But Van Drew left the Democrats to become a Republican and received the support of President Donald Trump.
At the time of the switch, Richter intended to continue his race. He told the New York Times, "Donald Trump did what was in the best interest of Donald Trump."
Richter eventually left that race and endorsed Van Drew for reelection.
"I think it's important for us to hold on to every Republican seat that we can in the House to make sure Republicans can get a majority in the house again," he said.
He added he had an option at that time; either go home or continue with what he wanted to accomplish, "to flip a blue seat red."
Richter chose to do the latter, but in the 3rd District where Kate Gibbs already was running to be the nominee.
"[He] never calls to give a heads up to me or to my chairman," Gibbs said.
Gibbs further questioned if Richter only cared about flipping a seat red after Van Drew joined the Republicans.
"When Van Drew switched parties, he didn't say that's great news, mission accomplished," she added, "he only saw how it affected David Richter."
Richter says Gibbs is a weak candidate who would lose to Kim in November, citing her court record.
"You have someone who's an admitted shoplifter, who claims that that was one mistake from when she was young and she learned from it," Richter said. "But when you look at her history, she's done it again and again and again."
In addition to shoplifting, Gibbs also faced charges for drug possession and alcohol possession at the beach; all in her 20s.
Now 34, Gibbs says she has no problem talking about her court record.
"I made mistakes as a college kid. You know? I own that. I said that. And I'll answer any questions," she said.
But Gibbs counters that Richter refuses to take responsibility for anything that happened at Hill International during his time with the company; including the hiring of James Biden, the brother of the presumptive Democratic presidential nominee, and charges from the Securities and Exchange Commission (SEC) for accounting fraud at the company.
"As a grown adult — he's COO, chief corporate operations officer — and he won't take any blame," Gibbs added.
Campaign manager Tom Bonfonti said Richter was not the subject of the SEC complaint nor was he named in it. Richter also has said he opposed going into business with James Biden.
"This is just another attempt to distract the voters from Kate's criminal record as a convicted shoplifter," Bonfonti added.
The true conservative
Richter points to Gibbs' time as a freeholder in Burlington County to argue she's not a true conservative.
"She helped raise taxes by over $6 million, spending went up," he said.
Gibbs counters that while some property taxes did go up, they were cut elsewhere and went down overall. She says the Burlington County government was the most fiscally conservative in the state when she served. She adds that she has been loyal to the Republican Party and the district her whole life and questions if he's truly conservative.
"You tell me; somebody who's dedicated their life, literally here in the trenches, working at the grassroots level from municipal candidates, county-level candidates, state-level candidates, federal candidates," she said. "He spent money at a fundraiser and got a picture and thinks that makes him a conservative."
 A party divided
New Jersey's 3rd Congressional District covers the majority of Burlington County and part of Ocean County. Republican leaders are divided over who to support.
Republicans in Burlington have endorsed Gibbs. However, the Ocean GOP backed Richter, despite a screening committee recommending that the endorsement goes to Gibbs.
The district has historically been represented by a Republican. Andy Kim defeated former U.S. Rep Tom MacArthur in 2018, as part of a very bad year for Republicans in New Jersey. After that election (and before Jeff Van Drew switched parties) U.S. Rep. Chris Smith was the only GOP member of Congress from the Garden State.
With no primary challenger, Kim has $3.2 million in his campaign account.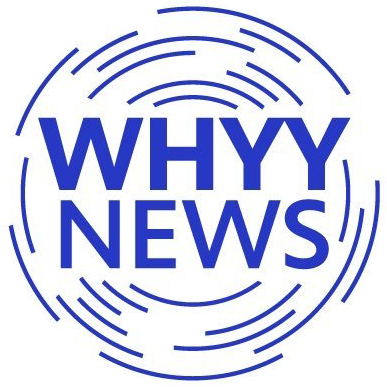 Get daily updates from WHYY News!