Price tag on Navy Yard subway extension could double original estimate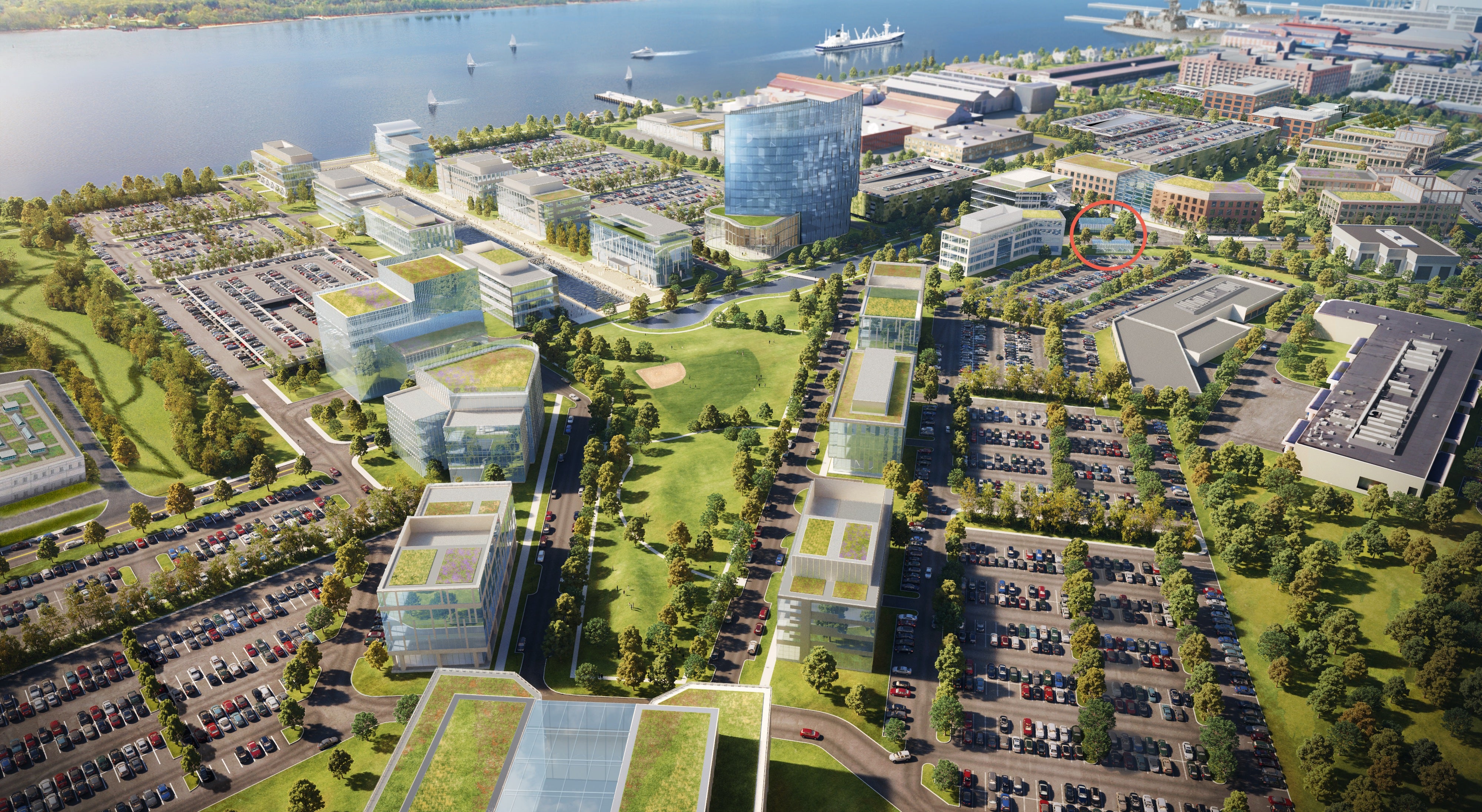 Extending the Broad Street Subway to the Navy Yard would cost upwards of $380 million more than originally anticipated when the proposal to extend the city's north-south transit line down to the growing South Philadelphia business hub was first introduced in 2008.
In a few weeks, SEPTA expects to release details and updated cost estimates in a long-delayed study on the feasibility of the proposed extension. The feasibility study was originally scheduled for release last summer.
The subway extension's skyrocketing costs and delayed report trace back to the same cause: A mid-study realization that the preferred construction method of digging a deep trench, building the subway tunnel, and then burying it — known as "cut and cover" — was no longer feasible. "Instead, [construction] would have to be tunnels, likely using a boring machine," said Liz Smith, SEPTA's director of strategic planning.
Boring a tunnel, rather than cutting and covering, would add many millions to the project's price tag, said Dr. Joseph Martin, a professor of civil engineering at Drexel University.
"I'd say, at maximum, 40 to 50 percent more," said Martin, adding that tunneling costs have fallen considerably in recent years. "I would have told you five years ago that [boring a tunnel] would have cost twice as much."
"The prices for these TBM — tunnel boring machines — have been dropping through the floor," said Martin. "Everybody is doing them everywhere, and it used to be the machines were used for an individual project. Now, if you will, they're recycling them, and people are doing subways all the time."
TBMs were recently used to build the 2nd Avenue Subway extension in New York City and a 1.7-mile-long highway tunnel in Seattle.
While the direct costs of the extension project have risen considerably, there are advantages to using a TBM. A cut-and-cover would shut down areas all along the extension's route, severely disrupting traffic around the stadiums, along Broad, onto I-95, and into the Navy Yard. But with a TBM: "No disruption," said Martin. "You wouldn't even know its there."
And, according to Martin, if anything, boring a tunnel would be faster than cut-and-cover.
When it became clear that the extension would cost significantly more than the $370 million figure from the first 2008 study, and even more than the rough estimate of $500 million used when SEPTA announced the follow-up feasibility study, the committee overseeing the process asked for much more technical information, said Smith. That pushed report publication date back.
Smith declined to provide updated cost estimates before the study's publication but confirmed that it would be considerably more expensive. "And that's why our committee asked for more information," she said.
A draft of the feasibility study will be publicly released sometime in late April or early May, Smith said. The transit agency will also hold public meetings to collect feedback. A final version, incorporating some of that public input, would follow soon after.
The report will look at three alternative routes for the subway's extension into the Navy Yard. It will also contain "an analysis of potential short-term bus improvements," said Smith. PIDC currently runs a pair of free Navy Yard shuttles — one from Center City, and another from SEPTA's AT&T Station, the last stop on the Broad Street Line.
Since the initial 2008 study, the Navy Yard has grown considerably. But the downside of all that growth, said Smith, is that there are now too many buildings and underground utility lines in the way to extend the subway line via cut-and-cover. The foundations for I-95 and some of the freight rail lines in the area would have also presented challenges, Smith added.
The Navy Yard is home to more than 150 companies employing 13,000 employees occupying seven million square feet of office and industrial space spread across dozens of buildings. According to PIDC, around ten percent of Navy Yard workers commute using the free shuttles.
Extending the Broad Street Line would further entice businesses to the urban office park and would help facilitate slow-moving plans to introduce some residential developments there as well. Neighborhoods along the Broad Street Line, particularly in already booming South Philly, could also expect a boost in demand from the expansion.
But the proposed extension's steeper price reduces the likelihood of it actually happening, especially considering that bus service could be substantially increased for a fraction of the cost.
When SEPTA released an economic impact study last week, General Manager Jeff Knueppel listed a handful of service expansion projects the agency is eying. Noticeably absent from that list: the Broad Street Line extension.
WHYY is your source for fact-based, in-depth journalism and information. As a nonprofit organization, we rely on financial support from readers like you. Please give today.