Praxis Dialogues: The 'public good' in practice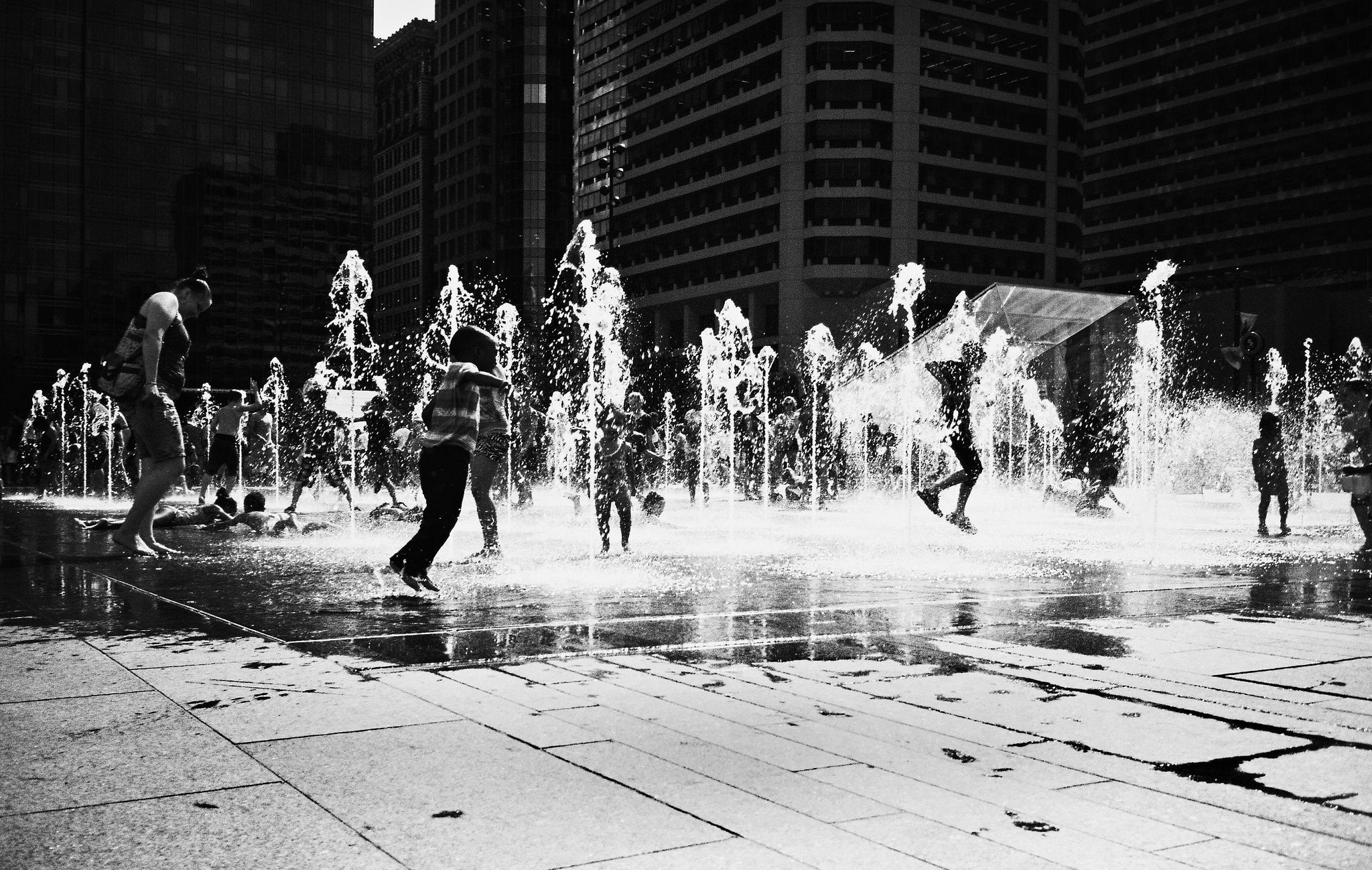 On December 1, PennPraxis and PlanPhilly will kick off Praxis Dialogues, the first in a series of public conversations about the notion of "the public good" in design practice, and how it informs and affects the design and use of spaces in the public realm. To tee up this discussion we'll be running commentaries from participants in the dialogues. First up, PennPraxis' executive director, Randy Mason.
What is "the public good"? And how does it guide us in practice?
"Public good" is one of the most important ideas and ideals animating design, planning, preservation, and public art. It is an ideal underpinning the practice of every professional working on the built environment.
So what is the public good? What does the public good look like? How do we know when we've gotten it right?
As commonplace as the word "public" is in our debates and professions, rarely are we explicit about what constitutes public good. More fundamentally, there are as many different ideas about what responsibilities are attached to "public good" as there are people working on it and for it. We should explore these assumptions, ideals and differences more deeply and explicit – make them public – in order to bear the responsibility more effectively.
Public good, in any definition, is a fraught concept, charged by who gets to define what the public good is, who pays for it, and who benefits.
Praxis Dialogues is meant to be a discussion, a debate that starts in one room and continues in to the spaces of our day-to-day work. In a series of public conversations, PennPraxis and its partner PlanPhilly will explore critically the connections and gaps between the design and management of public spaces and social, political conceptions of the public good.
We are all, in some manner, motivated by public good. But we tend to think of it abstractly and usually implicitly. Or rather, we oversimplify the provision of the public good as a responsibility of government, as consisting only in publicly owned buildings and territories. The ideal, though, is much more ambitious. Public good in a full sense challenges us to envision shared spaces as not just those leftover once private goods are consumed. How does our shared, "public" realm express and live up to our political and social ideals? We owe it to ourselves, our collaborators, and our fellow citizens to be explicit about this ideal – and to be candid in our evaluation of how we succeed or fail to realize it. We should "own" the problematic aspects of public good, and recover it as an aspiration while exploring the difficulties of pursuing this ideal in the fraught world of everyday practice.
Here are a few of the ideas and assertions behind our first Dialogues event in early December:
How do the aspirations embedded in "public good" fare in the workaday world of building, changing, managing and living in cities? Who are the agents and stewards of the public good?
The notion of "the public good" is a political ideal – an intention to share space and responsibility – that takes material and visible form in the places we build, the way we inhabit land, the ways we represent experience through art, and how we structure economies that work for individuals and for society. The public good is therefore also contested.
The design professions have become very proficient in creating sophisticated urban public spaces – streets, plazas, parks, infrastructure, and public art. These places reflect inherited ideas about the commons and the public realm, but how well do they reflect the changing conceptions of "public good" in contemporary political discourse? Amid the fragmented, distorted, theatrical, often dysfunctional political realm, designers' notions of public good must somehow find resonance with contemporary needs and desires.
How does public good relate to access? To equity? Satisfying answers won't be found in the abstract; rather in the decisions, designs, works of art, policies and institutions we make, use and inhabit as design professionals.
As much as public good relates to public space or the public realm, they are not one in the same. Public good implies sharing, stewardship, inheritance – all processes that are less designed, more tended.
Ideas of public good are changeful, reflections of the politics of a moment. The current moment is messy. Today's deeply dysfunctional political institutions and actors barely deliver enough public good to maintain legitimacy. More and more public good being generated by third-sector and hybrid organizations; meanwhile, faith and trust in the government as traditional provider of public goods slips through our fingers.
Do we mean public good to vaguely reference wellbeing? By wellbeing do we mean public health? Financial prosperity? Cultural confidence? Social stability? Quality of life? Or all of the above? Do we mean public good in economic terms—benefits provided outside of markets (that is, by governments, charities, non-profit-seeking firms and societies) and technically "non-excludable" (in other words, shared)?
Here's why I think this matters for the day to day of practice: Anything we make, shape, transform needs to be managed the day after our work is done, and by others. What relations of ownership, use, or sharing will carry these responsibilities?
The public good is our ideal expression of these agreements about how space and resources are (or should be) shared. The ideal is reflected (however imperfectly) in shared spaces, public policies (zoning, preservation, building codes), and collaborative institutions. Without some concept of public good, these scaffoldings of our work collapse. So we are wise to think carefully and build wisely a concept of public good that we intend – not just one we find ourselves accepting.
Finally, I can't resist the temptation to link these questions with that most famous Philadelphian, Ben Franklin. In his Autobiography, Franklin reflected on public service and what it meant to him. Upon serving in the Assembly, he explained, "I conceiv'd my becoming a member would enlarge my power of doing good." What are our powers of doing good, and how can we construct an ideal of public good as a guide for practice?
Praxis Dialogues will begin its series on the public good with a conversation on December 1, from 6:30-8pm at the Kleinman Center for Energy Policy, Fine Arts Library, PennDesign, 220 S. 34th St. Free, open to the public.