PPA okays pay-by-phone parking app, electric vehicle charging at PHL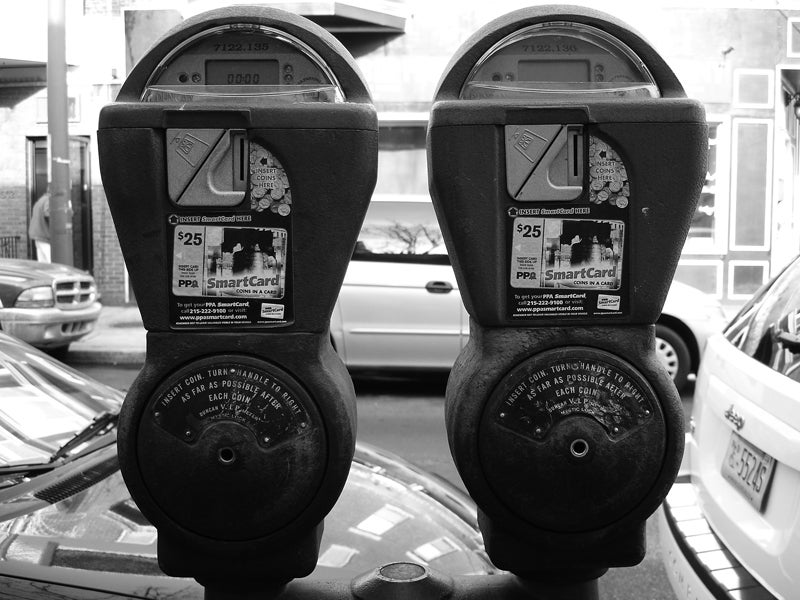 The Philadelphia Parking Authority selected Pango USA as contractor for installing and implementing a pay-by-phone parking app.
The company already provides similar services in Phoenix, Harrisburg and Wilkes-Barre. Philadelphia will be the company's 20th U.S. location, and its largest: Philly alone will make up approximately 10 percent of Pango's market, said company president Neil Edwards.
Users will be able to download the app or sign up on the web to link their phone to a credit or debit card, and then use the app to pay for parking. The app will mirror PPA existing regulations, meaning users won't be allowed to pay for parking during periods when it's free (such as after 5 P.M. on Wednesdays in Center City).
The app will also work for individuals without smartphones – they will be able to call a Philadelphia specific toll-free number to register an account. That account will allow them to pay by calling and then following automated instructions. Edwards said the system currently requires either a credit card or debit card, but noted that the company was adding a PayPal option soon.
In both systems, the user gets to pay for the specific amount of time they are parked. Users check in when they park, and then check out when they leave, and pay based on the time spent actually parked.
To encourage parking turnover, there would be an upper limit on how long someone could park. Parking longer than the usual time limit would mean paying more: if it cost $2 to park for two hours, then perhaps the next two hours could cost an additional $4. The exact pricing details have yet to be set.
The Nutter Administration has expressed reservations over pay-by-phone parking apps, noting that parking ticket revenue goes to the beleaguered School District. The district received $9.7 million from the PPA last year. In a press release, PPA Executive Director Vince Fenerty said: "The proposal from Pango provided the best consumer price, one cent per transaction." Pango will cover the costs of the card processing fees, wireless data plans for the parking enforcement devices and all the new signs providing instructions on how to use the app.The PPA says the app will reduce its overhead costs.
The PPA needs city hall approval before the app can go into service. Pango president Edwards said the app could be ready within 60 days of final approval.
The app will first rollout in a few select areas as part of a six-month test program, before expanding citywide. The test area will cover 1,775 parking spaces between Fourth and 20th Streets, and Arch and Locust Streets, plus spaces along Delaware Avenue from Spring Garden to Race Street. There will also be test spots at SEPTA's Torresdale station lot and at the PPA's "Disney Hole" surface lot at 8th and Chestnut, coincidentally located across from PPA headquarters.
And those of us who kind-of hate apps needn't fear: you'll still be able to use cash.
In other board actions, the PPA approved a $125,000 contract with Verdek EV Solutions to install 14 electric vehicle-charging stations at Philadelphia International Airport. Six stations will be in the economy lot, four in lot C, level 1, and four in lot D, level 1.
WHYY is your source for fact-based, in-depth journalism and information. As a nonprofit organization, we rely on financial support from readers like you. Please give today.