Possible abduction, assault at Cottman and the Boulevard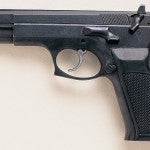 Police are looking to a report by a woman who said she was abducted yesterday at Cottman Avenue and Roosevelt Boulevard.
The woman, whose identity has not been released, told police she was forced into a van at gunpoint, and then driven to Bristol where her male abductors attempted to assault her before she escaped.
The matter is still being investigated. You can view a report from FOX below.