Air quality concerns linger after Port Richmond junkyard fire
Residents of Philly's Port Richmond section experienced what city officials called an "air quality emergency" Thursday due to smoke from a junkyard fire.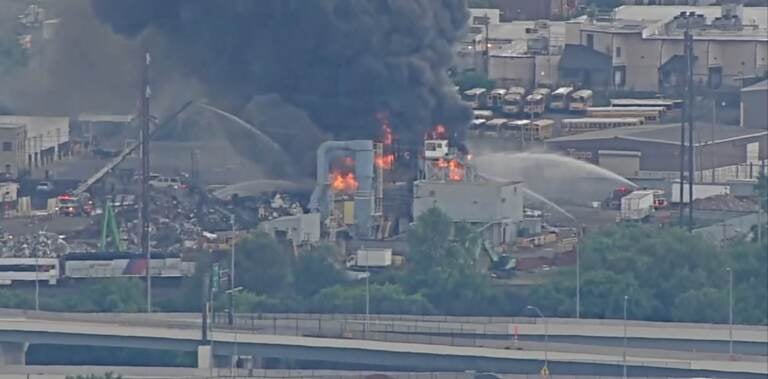 Some residents of Philadelphia's Port Richmond neighborhood experienced what city officials called an "air quality emergency" Thursday due to smoke from a junkyard fire. 
Officials with the city's Department of Public Health announced Friday that air monitoring stations near the fire at a scrap metal recycling facility at Aramingo Avenue and Wheatsheaf Lane picked up elevated levels of tiny, unhealthy particles through the night — and that one of the stations remained "slightly elevated" as of Friday afternoon.
"The fact that one of them is still elevated, that's cause for concern," said Dr. Ezra Wood, chemistry professor at Drexel University.
Officials with the city's Department of Public Health warned residents near the site of the fire to stay indoors Thursday.
Friday afternoon, they said people should continue to exercise caution, especially if they have health conditions that make them vulnerable to poor air quality, but could otherwise go about their normal routines.
These health directions came faster than they did last fall, when a massive junkyard fire in Southwest Philadelphia blanketed the city in smoke, and public health officials failed to provide actionable information in a timely manner.
Philadelphia has received reports of an air quality emergency related to a fire in Port Richmond. Please avoid the area and stay indoors if you're in the area. Be sure to follow updates from The Health Department and @PhilaOEM. (1/2)

— Philadelphia Public Health (@PHLPublicHealth) June 2, 2022
Public health officials also said Friday that an air sample taken the evening before, in the immediate vicinity of the fire, showed no toxic compounds "at levels that would pose a threat to human health."
But levels of cancer-causing benzene looked high, according to Wood, who examined results a city spokesperson provided to PlanPhilly. Wood said more data is needed for a full picture.
"I think it's definitely a level that could pose a health risk. The big question is, for how long were the concentrations that elevated?" Wood said. "A single snapshot measurement does not answer that question."
If you have to go outside in South Philly right now consider a face covering. I just bikes#d and the fumes from that fire had me coughing.

— James Gitto 🌷🌺🌳 (@JGitto) June 3, 2022
In addition to the compounds the city did test for, which include styrene, toluene, and ethyl benzene, officials should have tested for toxic metals like lead, mercury, nickel, and chromium, Wood said, given reports that the fire included scrap metal.
The air toxics levels the city found were all well below levels the Occupational Safety and Health Administration says a worker can be exposed for 8 hours a day, 40 hours a week, for a working lifetime without adverse health effects.
But Russell Zerbo, an advocate with the Clean Air Council, said this is not an appropriate standard to use.
"Obviously individuals did not experience these pollutants separately," Zerbo wrote in an email Friday. "It was cumulative, so looking at them individually is not very helpful."
The junkyard, S.D. Richman Sons, has had numerous violations related to fire safety, according to the city's property records portal. The violations appear to have all been corrected by the time of the fire.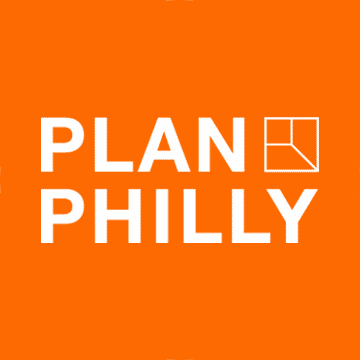 WHYY is your source for fact-based, in-depth journalism and information. As a nonprofit organization, we rely on financial support from readers like you. Please give today.