Delco poised for political showdown in 2019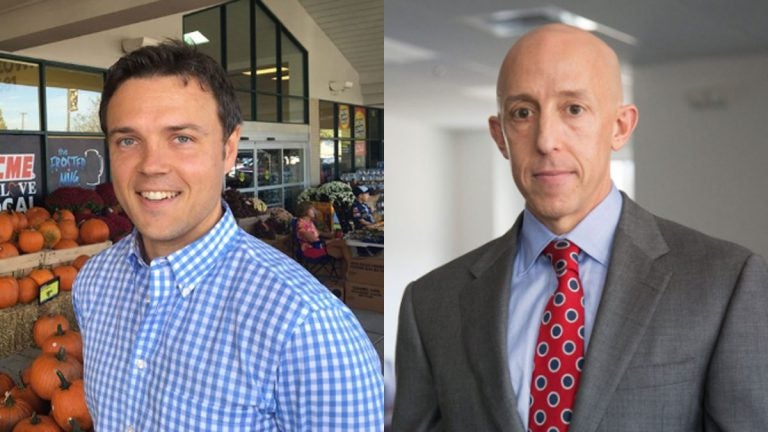 The presidential race may dominate headlines in 2019, but, in the Philadelphia region, the biggest showdown of the year could be in Delaware County, where Democrats have a chance to seize the reins of county government for the first time ever.
The least affluent and most blue-collar of the Pennsylvania counties surrounding Philadelphia, Delaware County has been dominated for decades by a Republican organization that, depending on your view, gave voters what they wanted — or used jobs, contracts, and selective provision of county services to make sure citizens registered and voted Republican.
Democrats have been making steady gains in the county in recent years, and, in 2017, they took two seats on the five-member County Council from the GOP.
The other three seats are up for election this year, and Democratic consultant Joe Corrigan says a historic change is coming.
"I believe the Democrats will take all three of those seats," he said, "and we will go very quickly from being a 100 percent Republican-controlled council [before 2017] to a 100 percent Democratic-controlled council."
Delaware County Republican chairman Andy Reilly acknowledged demographic changes have helped Democrats in the county, driven in part by voters moving from Philadelphia to the suburbs. The county is more ethnically diverse than it used to be.
But Reilly said the Republican Party will have a good message to run on.
"The Republicans on Delaware County Council have held taxes stable for five years in a row now, and last year they provided a rebate," he said.
Rising blue tide
The erosion of Republican dominance in Delaware County is strikingly evident in voter registration. In 2000, there were 120,000 more registered Republicans than Democrats. Today there 26,000 more Democrats than Republicans.
Add to that trend the explosion of Democratic energy following the election of Donald Trump, and you've got the makings of a surge.
"I've talked to hundreds of people who understand that they need to be part of the process," county Democratic chair Colleen Guiney said. "We have volunteers that are covering polls in areas where there were formally no volunteers. We have folks that stepped up to run for office."
Besides winning two seats on the county council in 2017, Democrats made gains in township and school board elections.
In November, the Democrats flipped three state House seats and one state Senate seat from Republican to Democrat.
The council battle
Two of the current Republicans on the county council, Chairman John P. McBlain and Vice Chair Colleen Morrone, have served two four-year terms and can't run again. The third, Michael Culp, is eligible to seek re-election.
Both party chairs said they've have had expressions of interest from several potential candidates, but declined to name names.
The parties may or may not endorse slates for the May 21 primary election. The top three voter-getters for each party will face off in the November election.
Funding for WHYY coverage of Delaware County comes from The Foundation for Delaware County.