Pinelands wildfire smoke drifting toward Shore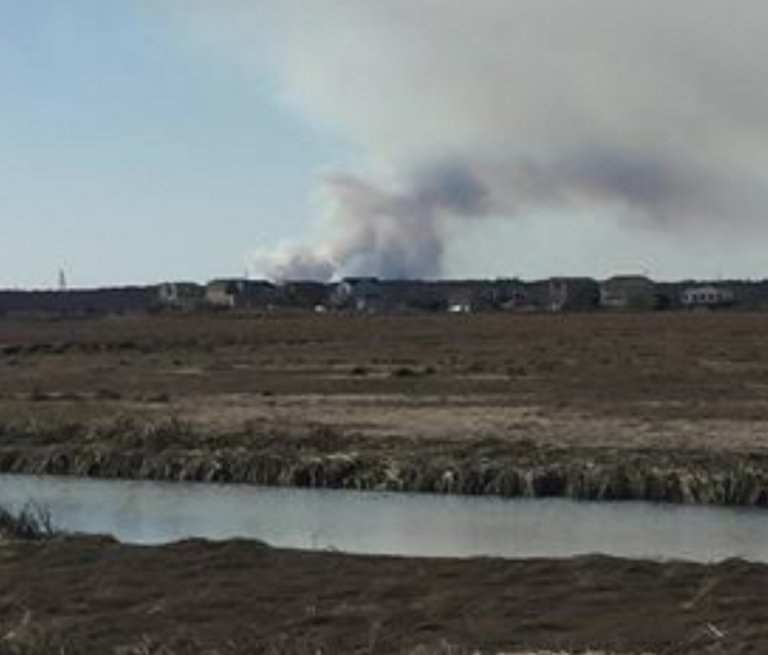 NOTE: An update to this story is available here. 
Smoke from a Pinelands wildfire is drifting toward the New Jersey coastline.
The blaze broke out early Sunday afternoon in a remote area near Oswego Lake in Burlington County's Washington Township. The area is about five miles west of the Ocean County border.
The New Jersey Forest Fire Service says the initial report was for a wildfire burning about five acres.
Responding crews began fighting the blaze with a burnout — to diminish the fire's spread and work toward containment — and it's expected that the wildfire will grow to slightly more than 60 acres, according to the New Jersey Forest Fire Service.
Firefighters were responding from the air and ground. No injuries have been reported, and the cause is not yet known.
The Ocean County Sheriff's Department reported smoke blowing into southern Ocean County.
It's the second small woodlands blaze in the young spring forest fire season. On Thursday, a fire scorched about five acres of remote land near the Forked River Mountain in Ocean County's Lacey Township.
"It is extremely important that the public understand that a moment of carelessness can cause a wildfire that puts lives and homes at risk," State Firewarden Gregory S. McLaughlin said in a recent news release.. "Although March was rainy and snowy, conditions change rapidly. This time of year, warmer and windy weather dries out forests quickly, which creates conditions more prone to rapid growth of a wildfire, particularly in the Pinelands."