Pandemic exposes Philly's opportunity deserts. City Hall can fix that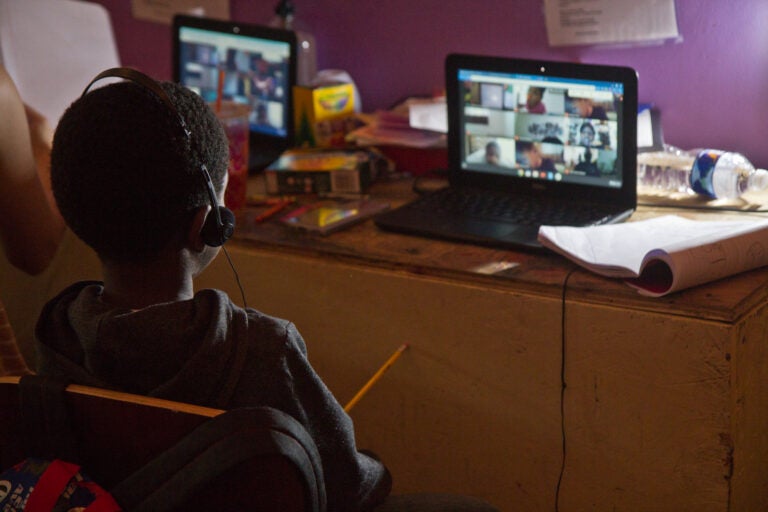 The first quarter of the 2020-21 academic year finds us on a level in the game of parental whack-a-mole.
Like so many others, we are now deep in a schooling experiment, unlike anything we anticipated back in January when we enrolled our twins to begin their formal education at our neighborhood public school.
On Sept. 2, our kids put on their uniforms and marched down the street to our friends' house — our new virtual elementary school. Their first day of kindergarten was decidedly unmonumental.
We decided to pod together with three neighborhood families to create a measure of stability. The pod would give the kids a simulation of a classroom experience and a social outlet. It would give parents a break from isolation and help distribute the load. Educating our children and preparing them to be contributing citizens is essential work, but the pod would also mean a few luxurious hours each day when my partner and I could do our other jobs.
Over the course of the children's day, they are trying to sit still, keep their headphones on and focus their attention on their Chromebooks. Intermittently, they need outlets to get some fresh air or move their bodies around. They need calming spaces where they can exercise their minds in other ways or where they can apply the lessons they learned in school.
Pre-pandemic, families complemented in-school experiences with libraries, parks, pools and other public amenities supported by our tax dollars and managed by our city. These publicly funded civic spaces strengthen the net under other flawed or under-resourced systems. Our family made ample use of them.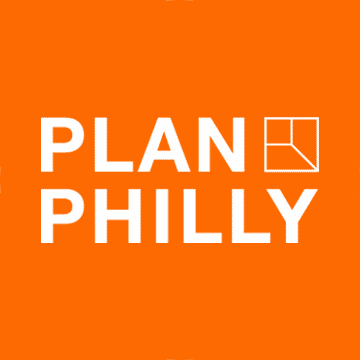 When our pre-K closed, we thought we might be able to manage if we could fall back on outlets in and around our neighborhood. Then those closed. The pandemic turned many neighborhoods into opportunity deserts.  It laid bare the disparities between communities where people can afford to buy membership to private pools or make over backyards into kid play zones and those that rely on public options. It revealed the intersection between our city's gun violence crisis and its green space crisis, shown in stark relief when children enjoying summertime rites on a city Playstreet were forced to dodge bullets. 
"My biggest concerns are the abandoned houses, people dumping trash, drugs and crime. Children aren't safe outside to play so the parents aren't allowing their children to play on Playstreet," one Playstreets supervisor told Resolve Philadelphia.
As we face the challenges of an online school year, do we recognize the pieces that are integral to support families' thriving? Even in the best circumstances, many parents and caregivers have a tenuous level of backup. The pandemic reinforced the urgency of providing high-functioning, resilient educational infrastructure that all students can access. This is especially the case with a city like Philadelphia, where 26% of the city's population is in poverty and 81% of children who attend a Philadelphia public school live in poverty. Are we being meaningfully transparent enough about available resources?
Now playgrounds are open again and we go to ours daily, as a needed break from screen school and a good excuse to, again, mingle with our neighbors. Across the city, kids eagerly flock to jungle gyms as we all seek a respite from the digital. I'm not sure how our pod would survive without the playground as a place to blow off steam.
These parks as well as libraries and rec centers fall under the umbrella of the Managing Director's office. Along with schools, these potential anchors for community are distributed widely, if not equitably, across the city. Is there a linkage between these programs and the Office of Children and Families?
Last month, the city welcomed Tumar Alexander as its new managing director. Alexander has said he sees solving quality-of-life problems in neighborhoods as a way to build trust and ultimately, help the city reduce violence. One way he could work toward that goal is by doing more to align systems to address the challenges parents and caregivers face as they struggle to provide kids the stimulation they would usually find in classrooms and schoolyards. The city has opened some rec centers as access centers so some eligible students without other child care options can attend virtual school safely — a win for those families. The Free Library of Philadelphia has meanwhile expanded virtual offerings to help entertain kids at home.
In communities, organizations like Tree House Books in North Philadelphia have stepped up to create safe havens for children, providing space and support for digital school. But are there other ways rec centers, playgrounds and libraries could be leveraged in the battle to keep kids and families engaged through the isolation of pandemic?
Our pod is an accommodation — a workaround. We are fortunate that we could come together as a collective and increase our ability to adapt to challenging circumstances. What if an outcome of the current crisis was to focus on existing assets, optimizing them and explicitly linking them to those who need them? What if we could reallocate, realign and rebuild where necessary to advance a comprehensive idea of child care?
We all have a part to play and all of us benefit when we succeed. That entails a level of investment and a sustained commitment. Support for schools, in their current form, needs to be buttressed by comprehensive support for parents and caregivers. In practice, we express a seeming disdain. High-quality education for all is radical or utopian at best and burdensome at worst: "But our taxes!"
In many cases, the investments have already been made. It may just be that we make them hard to see.

WHYY is one of over 20 news organizations producing Broke in Philly, a collaborative reporting project on solutions to poverty and the city's push towards economic justice. Follow us at @BrokeInPhilly.