Philabundance is training chefs in a $12-million facility built on a vacant city lot
Philabundance Community Kitchen's $12M new facility in North Philadelphia allows the 20-year-old free culinary training program to expand beyond their creator's dreams.
Walking into the Philabundance Community Kitchen's new building makes Samir Hernandez feel proud and inspired.
Three years ago, the 30-year-old Philadelphian came into the free culinary training program looking for a new start, after losing a retail job he had for a decade. He had just gotten engaged. Hernandez knew basic cooking skills from lessons taught by his Colombian mom and abuela in the kitchen growing up in Washington D.C. But in the 14-week program, he learned practical professional skills, like how to properly hold a knife and sear a chicken. And more importantly, he said, he learned how to change his life.
"They really instilled qualities in me that I knew that I had, but I needed someone to just coddle and transform into what it could be," Hernandez said. "And once I allowed that to happen, everything just started changing, the doors just started opening up."
Hernandez worked at restaurant kitchens throughout the city after graduating from the 20-year-old Philabundance training program, which then shared space with a family shelter.
Today, he is about to become a father for the first time and he's back at PCK —  only this time as the assistant chef instructor at the nonprofit's $12 million new state-of-the-art 20,000-square-foot facility in North Philadelphia.
"It screams professionalism," Hernandez said about the new space. "It makes you feel like anything is possible and that we can do anything out of this space. I mean, really, the sky is truly the limit here."
The new facility marks a major investment for Philabundance, with features unimaginable in the space where it operated for 15 years and Hernandez learned to be a chef.
There, the community kitchen shared ovens, refrigerating and dry storage space with a 12,000-square-foot family shelter. And so everything happened in one windowless space: meals for families living in the shelter, meal production for other shelters Philabundance contracts with, and training for the nearly 1,000 students the program has graduated since 2000.
Hernandez and his team now work out of a bright "A" shaped building with open common spaces, a classroom, a conference center, lounges, offices and a laundry room. Food is made in three kitchens — production, training and demonstration — with massive stainless steel refrigerators and freezers, professional ovens and grills. All of the equipment is shiny and new.
"It just gives you a sense of focus and purpose to see all the bright lights, all the new gadgets and all the new tools, and seeing how clean and organized things are," Hernadez said. "And then just knowing that you're able to be a part of this, to be able to learn and cultivate a good environment for everyone to come and be a part of."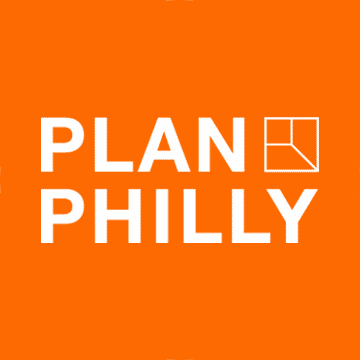 From blight to 'a building that creates jobs'
Candace Matthews-Bass has worked with the Philabundance Community Kitchen program since its creation two decades ago. For years, she and her colleagues tried to find more space for the program to grow. But owning and building a facility from scratch entirely was beyond her wildest dreams, she said.
"This came out of nowhere and certainly it was in the stars for us to be here," Matthews-Bass said.
Matthews-Bass, Philabundance's deputy director of workforce and community development, said the organization was actually closing on a different property when they learned the city-owned a piece of vacant land on North 10th Street between West Dauphin and West Susquehanna streets. The city-owned property qualified for the Choice Neighborhood Initiative, a federal grant program designed to bolster economic opportunity in poor areas.
The city gave Philabundance a $4-million grant to buy the land and build the facility. Another $2-million grant came from the state while $6 million flowed to the project through individual, foundation and corporate gifts.
Opening the building now, in the midst of a pandemic that has hit the food service industry especially hard, feels like a step toward recovery, Matthews-Bass said.
"This building creates jobs," she said. "We owe this back to the community who we serve, and we have the opportunity to now show people that there are those who are willing to invest in people's futures and their hope, in a way that they have not before."
The new building will allow Philabundance Community Kitchen to increase the number of classes per year from four to five, and graduate approximately 200 students per year. The training program length will also lengthen to 16 weeks, from 14 weeks. And with a kitchen fully dedicated to meal production, the number of meals provided to shelters will quadruple.
Matthews-Bass said the new facility, designed by USA Architects, will also allow PCK to use its own space for fundraising events and demonstrations. It will also enable the nonprofit to share resources with the surrounding community through partnerships that could allow other groups to use the building for community dinners or gatherings.
"We look forward to the opportunity of showing this program in this building to be about opportunities for folks who actually live in the neighborhood — as students, and potentially as employees," Matthews-Bass said.
A second chance at a career
Awantu Moore, 44, is among the first generation of Philabundance students to be training in the new facility. Born and raised in South Philadelphia, he said he got caught up on the streets and ended up incarcerated.
"That's what inspired me to come to PCK," Moore said. "Because it is a second chance program to help me get back on my feet the correct way."
Moore has worked in kitchens for nine years. He learned about the program through his mother-in-law, and after checking it out in their old location, he decided it was a good fit for him. His goal is to open a day care in the next five years.
He said the new building feels like a breath of fresh air.
"It's just so beautiful in here it makes you want to learn and it makes you want to grab more through the knowledge they are trying to teach you," he said. "I worked in several restaurants, but I've never seen a brand new kitchen that … I mean, a floor that you can eat off. I've never witnessed a new building. So this is, it was, foreign to me."
Moore's class began operating in person on Aug. 31 with 20 students and now has 16. Although the classroom can hold about 35 students, PCK decided to have a reduced number of students to allow them to be physically distanced and safe. The staff comprises seven other people.
Student Tammy Siebert, 30, found out about the program while staying at the Woodstock shelter in North Philadelphia, where PCK used to operate. She has worked with food since she had the first of her three children when she was 15.
"My case worker looked at my background and saw that I was always in the kitchen, and she thought it would be a great program for me," Siebert said.
The program has inspired and taught her a lot, she said, from different cuts to life skills. She never had any guidance or direction before this, and now Siebert feels she's getting the tools that will help her blossom in the kitchen, but also in everyday life.
"I feel like I'm a real chef as soon as I walk in here," she said. "The classroom … I never been in a classroom like this, I went to all public schools in South Philadelphia, and you know, not the best areas. And it's beautiful."
Samir Hernandez said being the one giving instruction now feels surreal. He said he can vividly remember sitting in the same seat his students are now and dealing with the same frustrations they handle every day.
"I remember, you know, feeling discouraged because my chicken didn't come out the way I wanted to," he said.
What he's trying to teach this class, and all the other classes to come is that it's all about recovering and taking notes, to get it right the next time.
"I've told them every day: If I can do it, if I can get to the point where I am now, you guys can definitely do it, without a doubt."
WHYY is your source for fact-based, in-depth journalism and information. As a nonprofit organization, we rely on financial support from readers like you. Please give today.