Philly to keep giving Johnson and Johnson vax – with new warning – following CDC recommendation
Advisors to the CDC voted unanimously to downgrade recommending the J&J vaccine because in rare cases it can cause serious blood clots.
Philadelphia health clinics will continue to administer the Johnson & Johnson shot, albeit with new warnings, after a recent recommendation by the Centers for Disease Control and Prevention that most Americans should be given the Pfizer and Moderna vaccines.
Advisors to the CDC voted unanimously to downgrade recommending the J&J vaccine because in rare cases it can cause serious blood clots. However, they stopped short of advising against its use altogether.
"Individuals who are unable or unwilling to receive an mRNA vaccine will continue to have access to Johnson & Johnson's COVID-19 vaccine," said James Garrow, communications director for the Philadelphia Department of Public Health.
However, the Department will recommend the other vaccines, "especially to people at high risk for this blood clotting side effect," said Garrow.
The clotting problem has caused nine confirmed deaths after J&J vaccinations — while the Pfizer and Moderna vaccines don't come with that risk and also appear more effective, said advisers to the CDC.
There have been at least 54 cases of a condition called thrombosis with thrombocytopenia syndrome, or TTS, following from the J&J vaccine, according to the CDC. That's out of the 16 million J&J vaccine recipients in the United States.
Until now the U.S. has treated all three COVID-19 vaccines available to Americans as an equal choice, since large studies found they all offered strong protection and early supplies were limited. J&J's vaccine initially was welcomed as a single-dose option that could be especially important for hard-to-reach groups like people who are experiencing homelessness might not get the needed second dose of the Pfizer or Moderna options.
However, some of that usefulness declined, as the CDC now recommends booster shots for people who received J&J just two months after their first shot.
That combined with more information about the blood clots, prompted the federal change.
In a unanimous vote on Thursday, the advisers to the CDC decided the safer Pfizer and Moderna vaccines are preferred. But they said the shot made by J&J's Janssen division still should be available if someone really wants it — or has a severe allergy to the other options.
"We think there is value in being able to accommodate those folks. But folks should go in with their eyes open" to the risks, said Garrow. The Philadelphia Department of Public Health is in the process of notifying its clinics of the change in guidance.
"I think they made the right decision not to just take it off the market," said Paul Offitt, Director of the Vaccine Education Center at the Children's Hospital of Philadelphia. In addition to the one-shot advantage, J&J is easier to store and transport than other vaccines, making it more useful in certain circumstances.
Offitt said recipients should also know COVID-19 causes deadly blood clots, too, at a rate higher than the vaccine. But the vaccine-linked kind is different, believed to form because of a rogue immune reaction to the J&J and AstraZeneca vaccines because of how they're made. It forms in unusual places, such as veins that drain blood from the brain, and in patients who also develop abnormally low levels of the platelets that form clots. Symptoms of the unusual clots, dubbed "thrombosis with thrombocytopenia syndrome," include severe headaches a week or two after the J&J vaccination — not right away — as well as abdominal pain and nausea.
The Associated Press contributed to this report.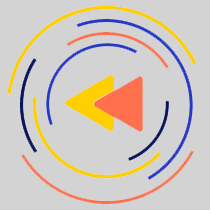 Saturdays just got more interesting.
WHYY is your source for fact-based, in-depth journalism and information. As a nonprofit organization, we rely on financial support from readers like you. Please give today.