Philly to announce new COVID-19 restrictions Monday, likely a ban on indoor dining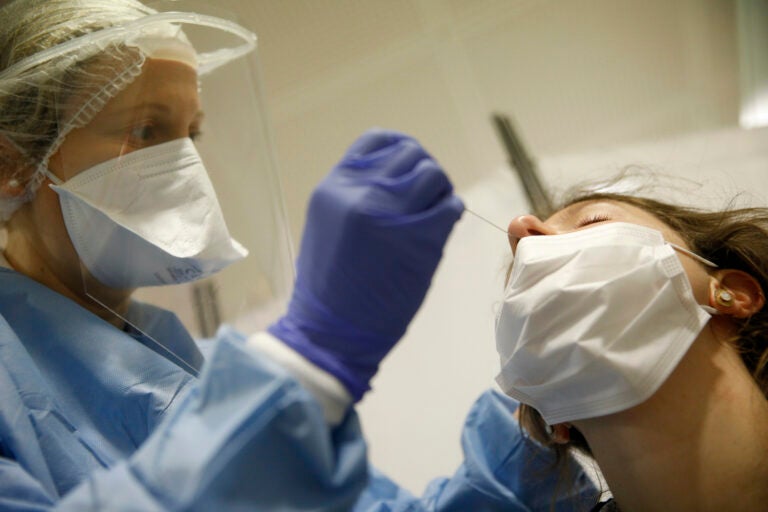 Updated 2:12 p.m. Saturday
The City of Philadelphia plans to announce new COVID-19 restrictions Monday afternoon that, according to a draft document obtained by WHYY News, will include a ban on indoor dining and closure of movie theaters, gyms and indoor exercise classes beginning Nov. 20 and continuing through New Year's Day.
Friday's announcement came as the number of new coronavirus cases in the city soared over 1,100, continuing a pattern of shattering records for most new cases in a single day. Deaths from the disease are also slowly rising, with five new fatalities reported Friday.
The Philadelphia Department of Public Health has been resistant to imposing new restrictions over the past few weeks, even as cases have increased. Health Commissioner Thomas Farley said the data collected from contact tracing interviews indicated that much of the viral spread is happening in private homes and at small gatherings, where restrictions wouldn't necessarily reach. Now that it's changed its tune, the department says the restrictions are data-driven and will specifically target the venues that evidence shows have contributed to spread of the virus.
Details of the new restrictions began to leak shortly after Friday's announcement, because of a PowerPoint the city shared with some of the parties that would be affected.
Restaurateur Marc Vetri, an outspoken opponent of restaurant closures, posted on Twitter that the city told him indoor dining will be suspended for six weeks beginning a week from Friday. He noted theaters and gyms would also close.
I'll save you the trouble, the announcement is that Indoor dine will be prohibited starting next Fr. for 6 weeks. No gyms,theaters in person school either.Going to force more people to gather in unsafe places. Don't fret, 3 miles to Bala Cynwood, can eat inside at a table of 12 https://t.co/7jXXS8lYFk

— marcvetri (@marcvetri) November 13, 2020
The list obtained Saturday by WHYY outlined the following limits, to go into effect Nov. 20 and lasting through Jan. 1. Here's what you can and can't do, based on the draft of the new restrictions:
Businesses
For the hard-hit food industry, indoor dining — which was already restricted at 50% capacity — would be prohibited. Takeout, delivery, and outdoor dining could continue, but the city would require that parties be limited to their individual household members, with a maximum table size of four people.
Retail stores could remain open, but with a new reduced density limit and the expectation of enforcing customers to wear masks.
Barbershops and beauty and nail salons, which were closed for three months until late June, could continue operating but must require employees to wear masks and other personal protective equipment, especially when customers are unmasked.
The city would again ask companies and organizations to have their employees work from home, unless it is essential for them to be in a building or office.
Schools, sports and events
For colleges, universities and high schools, all classes would move online. However, pre-K, child care, and in-person elementary and middle school education would be permitted as long as Philadelphia public health safety guidance was followed.
Public and private gatherings or events of any kind indoors other than those including household members would be prohibited. Previously, the city allowed indoor events at 10% of a venue's occupancy. Outdoor events could continue but would be reduced from a 15% to 20% capacity, with food and beverages no longer being permitted.
Nearly all types of group physical activity would be banned, including youth, school and community sports. Indoor gyms and exercise classes could not continue, but would be allowed outdoors, likely with capacity limits and mandatory mask wearing.
The Department of Public Health said Friday evening that the details of its restrictions were still being finalized, and it would not confirm any specifics ahead of Monday afternoon's announcement.
In an emailed statement Saturday, city spokesperson Deanna Gamble said, "As Dr. Tom Farley has indicated repeatedly in recent weeks, the city is actively discussing instituting new restrictions to help stop the spread of COVID-19. The Department of Public Health is using data gleaned from investigations of positive cases to ensure that any restrictions implemented can address a specific route of spread."
Case counts have been steadily increasing in Philadelphia since late September, and have far surpassed the number of detected cases in the city during the pandemic's first peak in April.
The proportion of positive cases has hovered around or above 10% in recent weeks — twice the rate considered safe.
Hospital admissions have also consistently increased since early October, though deaths have remained steadily low as cases have soared, showing only slight increases in recent days. The seven-day moving average of deaths in the city is now roughly 2.74 deaths per day, up from a low of 1.14 in early October. At the height of the pandemic in April, the weekly average peaked at 37.57 deaths per day.
On Saturday, the Pennsylvania Department of Health announced that there were an additional 5,551 positive coronavirus cases statewide — the highest daily increase in cases on record, bringing the statewide approximate total to 259,938.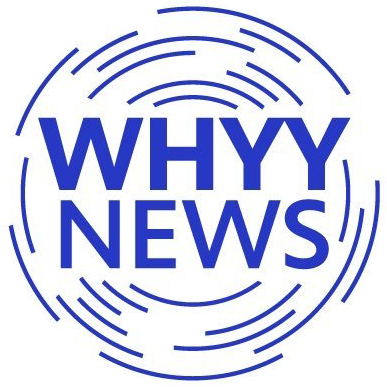 Get daily updates from WHYY News!