Philly taxi medallion values still searching for the bottom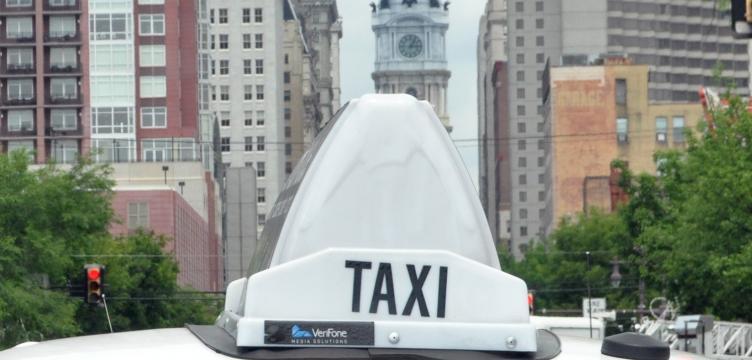 Monday, Tom MacDonald at Newsworks reported that the Philadelphia Parking Authority has radically reduced the minimum bid for new taxi medallions to just $50,000.
For those who need a refresher, at its first auction of new medallions in 15 years last year, the PPA set the minimum bid at $475,000. That probably seemed like a reasonable minimum bid because earlier in 2014, a medallion had sold for $545,000—up from about $60,000 in 2005.
But that auction failed to attract any bidders. And when they dropped the minimum bid to $350,000, no one bid again.
Those auctions took place during a period of tumult in the market, just after low cost ride-hailing service Uber X launched (illegally), and owners of the major taxi fleet companies were losing their minds at the prospect of new competition.
Remember, taxi medallions represent the rationed legal privilege to drive a cab in Philadelphia County, and the medallions have until this point been capped at 1,600—a ratio of cabs to people that lags behind our peer cities. And because medallion values are driven by the scarcity of legal privilege to offer ride-for-hire services, new drivers on the street dilute their value.
The idea is supposed to be that managed competition increases rents for medallion owners, promoting reinvestment in the vehicles, but the PPA's deputy director says the system doesn't really do what its proponents claim it does, and the agency has recently been taking steps to force owners to improve vehicle conditions.
Also, as Joel Mathis pointed out, the new medallions are all for wheelchair accessible vehicles—a service that incumbent fleet owners have resisted offering of their own volition. Currently there are just 8 WAVs in Philly, and the impetus for this auction was that after years of prodding from disability advocates, the PPA finally agreed last year to create 46 new medallions for more WAVs.
That's all just a long way of saying that the returns to taxi medallions aren't expected to be what they once were. Now, does this mean medallions are actually going to sell for $50,000? Probably not. It's an auction after all, so presumably the medallions will get bid up to some extent.
But the significance of PPA setting the minimum bid below 2005 levels is that we still have no idea where the price floor is, and it's going to take some more trial and error before we find out what kind of shape the medallion market is really in.