Philly suburbs, state health officials spar over accusations of 'short-changed' vaccine doses
Officials in Philly's suburban collar counties say they are being "short-changed" when it comes to vaccine doses, encouraging residents to "shop around."
Ask us about COVID-19: What questions do you have about the coronavirus and vaccines?
Suburban Philadelphia officials have accused the Pennsylvania Department of Health of withholding information about vaccine distribution, leading to confusion and line-skipping in neighboring counties. Pennsylvania's Department of Health called these claims "false," escalating tensions over the state's handling of coronavirus vaccination efforts in this populous part of the commonwealth.
This latest disagreement comes after a long sought meeting between state and local officials, which took place on Sunday, March 7.
County commissioners, county council members, and state legislators representing Bucks, Chester, Delaware, and Montgomery Counties talked over Zoom with Pennsylvania Acting Secretary of Health Alison Beam and other officials. The goal of the meeting was to understand how the state handed out doses, following reports that the more populous southeastern part of the state was falling behind more rural areas. Pennsylvania officials said those reports were not based on complete data sets.
In a letter distributed after that meeting, county officials called it "disappointing and frustrating."
This call was disappointing, frustrating and concerning. It did not allay the collar counties (Bucks, Chester, Delco and Montgomery) concerns that we are not getting enough vaccine doses. The data and metrics presented were incomplete and confusing.https://t.co/JDIkbbrSPr

— Ken Lawrence Jr. (@kenlawrencejr) March 8, 2021
Officials in Delaware County, for example, learned from state officials it had received approximately 35,000 fewer vaccines than the state's own formula indicated it should, based on a number of factors including COVID-19 cases and elderly population, according to County Councilmember Kevin Madden. That formula was adopted in February.
"The collar counties, and Delaware County in particular, are being short-changed versus what they say we should be getting," he said.
However, Pennsylvania officials rejected that characterization and declined to confirm other pieces of information they allegedly shared with local officials, saying, "The goal is shots in arms; not shots to places."
Around 15% of all Pennsylvania residents have received a vaccine, and the collar counties are keeping up with or beating that average, according to numbers provided by the state Department of Health. Commonwealth health officials blamed a national shortage of vaccines for any mismatch between vaccines requested and delivered.
"Every provider in Pennsylvania who is requesting vaccine is getting a smaller amount than they are requesting," said Barry Ciccocioppo, communications director for the state Department of Health. He said Delaware County, for example, did not initially request many doses of the Pfizer vaccine due to a lack of cold storage capabilities, which accounts for the current lag.
County-level elected officials said that does not justify their region still being far behind other parts of the state. They allege that the shortage is encouraging many residents to "shop around" for another locale that has them. Multiple reports from WHYY News and other outlets demonstrate how doses sent to Philadelphia, which receives them directly from the federal government, are flowing to other areas of the region. As of late February, more than 40% of the city's doses had gone to suburbanites, which city health officials attribute to the number of collar county residents who work in Philadelphia in health care and other sectors.
County officials said they heard of line-skipping early on in the vaccine rollout. "We started hearing about residents of Bucks County going to Lehigh County" in the middle of January, said County Commissioner Bob Harvie.
That has led to questions about whether the vaccine is going to those at highest risk of infection or death in a pandemic that has disproportionately harmed Black and Latino communities. WHYY News previously reported that about 20% of Philadelphia's vaccine doses have gone to Black residents, in a city that is more than 40% Black.
"The person who is able to shop around, who is able to take the time, and has the transportation means to go into Philadelphia or go to another county, that person is typically the one who has more access to health care," said Madden.
State officials said they are not responsible for vaccines going to Philadelphia, and residents are leaving the city to get vaccinated as well.
In the letter, officials described how the mismatch between supply and demand is a particular burden on suburban residents without the means to travel.
"Smaller-than-expected allocations in our area have led to long waiting lists and cancellation of second-dose appointments that had been scheduled for weeks, creating understandable frustration and anger among our constituents," they wrote.
During the meeting with state officials, Pennsylvania did provide some calculations for how it was handing out doses of the different coronavirus vaccines. WHYY News obtained slides from the meeting, which demonstrate how each county matches up.
(Pennsylvania Dept. of Health)

(Pennsylvania Dept. of Health)

(Pennsylvania Dept. of Health)

(Pennsylvania Dept. of Health)
Chester County has the lowest vaccination rate of the collar counties, despite receiving slightly more than its allotted amount of vaccines. Bucks and Delaware counties have a higher vaccination rate, even though they received fewer doses, and Montgomery County received the most vaccines and had the highest vaccination rate overall of 20%.
County officials said that during the Sunday meeting, the acting health secretary confirmed that no county would enter the 1B phase before all counties have vaccinated the 1A category, but Ciccocioppo declined to confirm that on Monday.
To build trust and goodwill, county officials and elected representatives called on Pennsylvania to make a public database showing all of the vaccine doses flowing into the commonwealth from different sources, and where they are going; explain how it would catch up counties that are lagging behind; and make a plan for ensuring that no providers or counties would begin vaccinating lower priority tiers until every person in 1A, in every county, received the vaccine.
Much of the confusion, said officials on all sides of the debate, are the different flows of vaccine doses. The federal government has managed the rollout to nursing homes, and Philadelphia has its own supply, in addition to the doses going through the state government.
Pennsylvania officials did not commit to changing how they provided such information.
"Pennsylvania is completely transparent on how many doses are going out and where they are going to," said Ciccocioppo.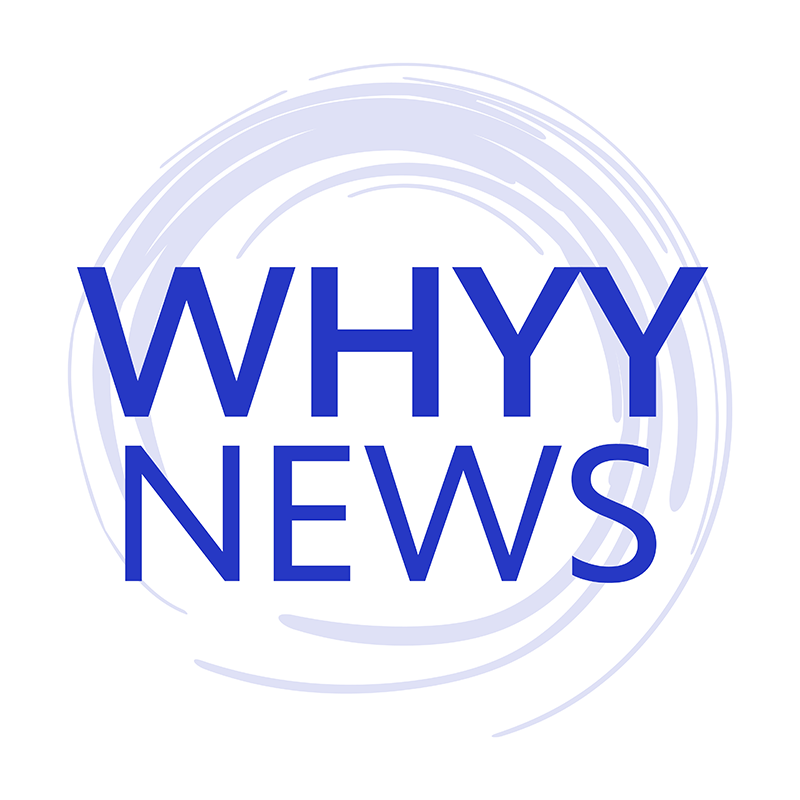 Get daily updates from WHYY News!
WHYY is your source for fact-based, in-depth journalism and information. As a nonprofit organization, we rely on financial support from readers like you. Please give today.