Philly, suburbs take emergency measures as temps rise above 90 degrees
Updated: 7 p.m.
___
Temperatures around the region are expected to feel as high as 104 degrees this week, as a band of hot, humid air stretching from Wilmington to Trenton increases the risk of heat-related illnesses, according to the U.S. National Weather Service.
Philadelphia has enacted a heat health emergency starting at 8 a.m. on Tuesday morning, the first of 2021. Chester and Montgomery counties have declared similar heat advisories.
These public health measures trigger an array of supportive services aimed at providing a respite from unsafe temperatures. Seniors, children, and people with certain medical conditions are especially susceptible to heat exhaustion or stroke and should take precautions, advises the Centers for Disease Control and Prevention.
While the official temperature is hitting the 90s during the afternoon hours, it will feel hotter when combined with high humidity, said NWS meteorologist Dean Iovino.
"It's not going to cool off much at night … without that recovery overnight, it makes it kind of a prolonged heat event without much relief," he said.
In Philadelphia, seven Free Library branches will have extended hours to provide space where residents without air-conditioning can keep cool.
Open until 7 p.m.:
Frankford Library at 4634 Frankford Avenue
Lillian Marrero Library at 601 West Lehigh Avenue
Widener Library at 2808 West Lehigh Avenue
Open until 8 p.m.:
Blanche A. Nixon Cobbs Creek Library at 5800 Cobbs Creek Parkway
Fox Chase Library at 501 Rhawn Street
Lucien E. Blackwell Regional Library at 125 South 52nd Street
Whitman Library at 200 Snyder Avenue
Six SEPTA "cooling" buses will also be parked around the city, providing another respite. Masks are required.
Germantown and Allegheny avenues
Wyoming and Rising Sun avenues
52nd Street and Larchwood Avenue
Broad and Snyder streets
22nd and Moore streets
North 29th and York streets
The city also ramped up outreach to people experiencing homelessness, making daytime rounds to try to encourage people outside during the hottest part of the day to go indoors.
"We deploy more homeless outreach teams onto the street to try to get people in, we look for people who are very vulnerable to make sure they can take care of themselves," said Liz Hersh, director of Homeless Services.
OHS will also distribute water to people remaining outside. Philadelphians can call 215-232-1984 if they see someone outside who needs help. The Philadelphia Corporation for Aging's Heatline will be taking questions about heat stress and safety running from 8:30 a.m. and midnight on Tuesday, June 29, and Wednesday, June 30, at 215-765-9040.
☀️ It's hot out there, Philly! If you see someone on the street who needs shelter or other homeless services, call 215-232-1984 to request outreach anytime. #StayCoolPHL https://t.co/mxPpxQYulW

— Philadelphia Public Health (@PHLPublicHealth) June 28, 2021
Another major source of summer relief, public pools, will begin opening on Wednesday, although fewer than 70% will come online this summer due to difficulty recruiting lifeguards. A map of all the cooling centers and recreation centers with pools or spraygrounds is here.
In Montgomery County, seniors, young children, and others at particular risk from the heat are encouraged to go to air-conditioned spaces, such as malls, libraries, or Senior Adult Activity Centers between 12 and 8 p.m.
The Wilmington Mayor's Office of Constituent Services is giving out free electric fans to senior citizens this week in the lobby of the Louis L. Redding City/County Building, 800 North French Street, from Monday through Friday between 10 a.m. and 3 p.m.
"The summer season can produce dangerously high temperatures," said Wilmington Mayor Mike Purzycki. "Be safe and take precautions to protect yourself and your family — including pets — from the heat."
To claim the fans, city residents must be 65 years or older, and bring a photo ID showing proof of age and address.
Officials across the region recommend all residents stay hydrated, limit strenuous work outdoors, and check on vulnerable neighbors.
Symptoms of heat exhaustion and, more seriously, heat stroke include nausea, dizziness, and loss of consciousness or fainting, according to the CDC.
For people who have to work outside, the Occupational Safety and Health Administration advises drinking water every 15 minutes, and to take frequent breaks, preferably in the shade.
The Philadelphia Heat Health Emergency runs through midnight on Wednesday, but could be extended if hot weather persists.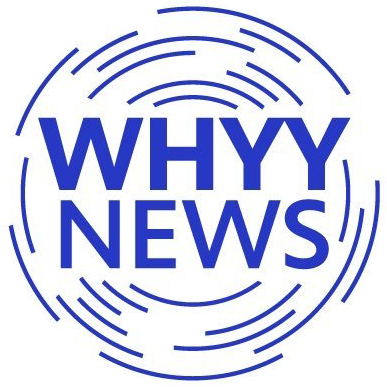 Get daily updates from WHYY News!