Philly students will be marked absent if they join climate strike
The School District of Philadelphia says students attending the climate strike on Friday will be marked as absent, unlike in New York.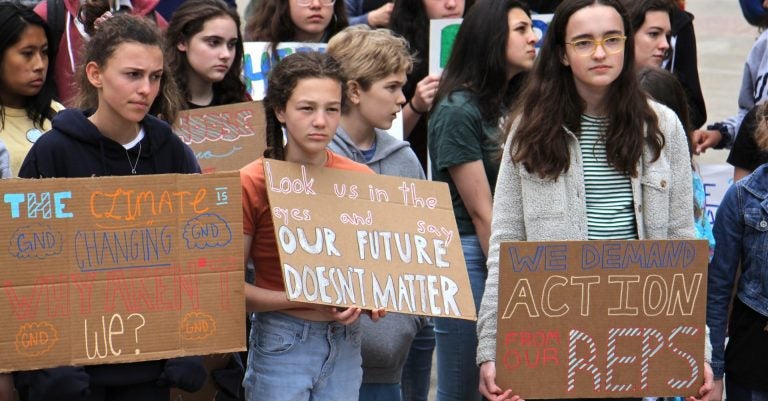 The School District of Philadelphia says it will not allow public school students to skip classes on Friday to join a march to press action on climate change. The climate strike is part of coordinated action in cities across the globe. 
The district says students interested in participating in the youth climate strikes should work with administrators to hold events on campus.
"We will mark students absent if they are not in class," said Megan Lello, a spokesperson for the school district, in an email.
On Monday, New York City authorities announced they would allow students to skip classes without penalties to join the strike. 
Philadelphia's decision disappointed the student activists. 
"This statement illustrates ignorance and apathy towards the students' wellbeing," wrote Vyshnavi Kosigishroff of Pennsylvania's Youth Climate Lobby, one of the organizers of the Philly protest. 
"Non-violent actions like strikes are fundamental to the creation of change, and our schools should be encouraging students to take initiative of their futures," she added. "The recent statement from NYC Public Schools giving NYC public school students permission to strike signifies an awareness of the grave future awaiting us if we do not act today. We hope that the School District of Philadelphia will reconsider its stance and be on the right side of history in this fight for climate justice."
Students are "at risk academically" if they miss 18 days of school a year, according to the school district. 
 More than 1,100 people have signed up to participate in the Philadelphia climate strike, which will start on the north side of City Hall at 11 a.m. The rally and march are organized by several environmental organizations including Youth Climate Lobby PA, 350 Philly and the Sunrise Movement. 
They are demanding elected officials commit to fighting the effects of climate change by implementing a municipal Green New Deal, including 100% renewable energy by 2030, no new fossil fuel projects and a "just transition to a renewable economy." 
The international protest will happen three days before the United Nations Climate Action Summit in New York City. UN Secretary General António Guterres welcomed the public pressure and called climate change an "emergency."
Multiple climate strikes have already happened this year around the world. They've been inspired by Greta Thunberg, a 16-year-old from Sweden, who started missing classes last year to protest against the lack of action on climate change. Many young people argue about what's the value of studying if climate change threatens their future.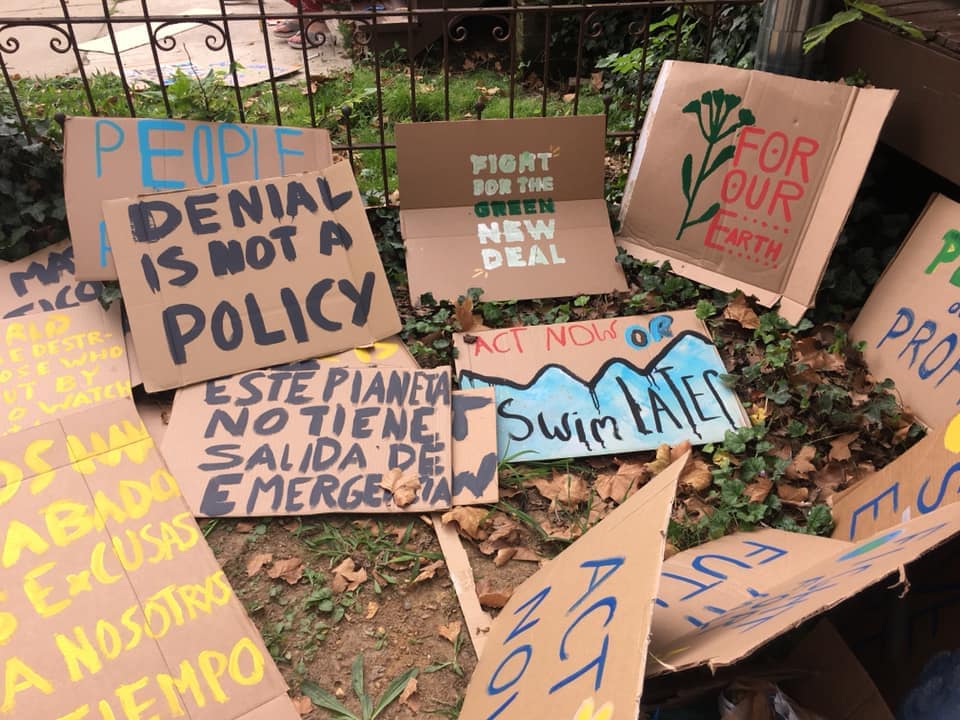 Friday's rally was planned four months ago and is intended to include adults as well.  
"We feel a lot of adults haven't quite understood that we young people won't hold off the climate crisis ourselves. Sorry if this is inconvenient for you. But this is not a single-generation job. It's humanity's job," Thunberg and 46 students said in a Guardian op-ed in May. 
Marches will happen simultaneously in about 150 countries around the world. In Pennsylvania, rallies are planned for Pittsburgh, Harrisburg, Reading, Erie, State College, Altoona and Lancaster. 
About 700 educators have signed an initiative started by a Swarthmore College professor to cancel their classes on Friday. Employees from Amazon, Facebook, Google and other large corporations are also joining the strike. Patagonia and Ben & Jerry's announced they will temporarily close their stores so they can join the march.
WHYY is your source for fact-based, in-depth journalism and information. As a nonprofit organization, we rely on financial support from readers like you. Please give today.