Students in Pa., N.J. skipping class to urge action on climate change
'What's the point of preparing for a future if you won't have one?' said Philly's lead organizer, Sabirah Mahmud, 16.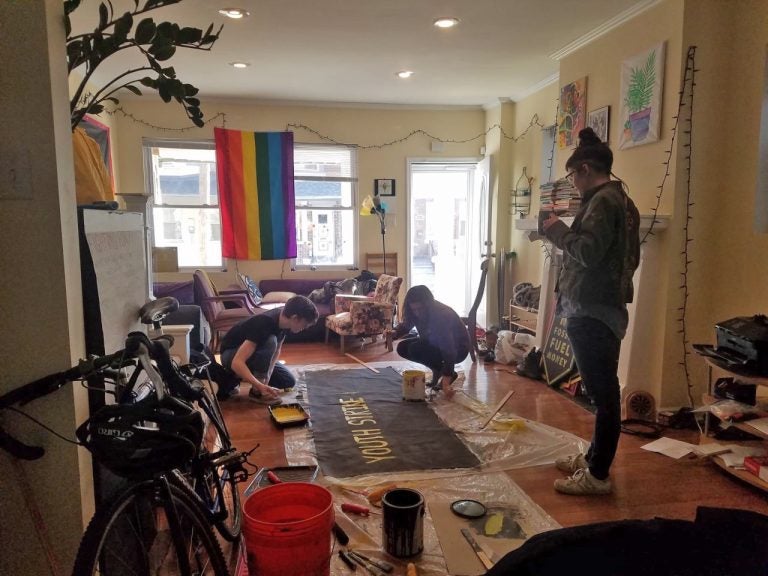 Young people from Pennsylvania and New Jersey are expected to join students from across the U.S. and around the world in walking out of school Friday. The Youth Climate Strike is a global day of action coordinated by teens to get adults to combat climate change.
Sixteen-year-old Sabirah Mahmud is lead organizer of the Philadelphia demonstration and a sophomore at Academy at Palumbo high school.
Mahmud said she wants to go to medical school and travel the world, but October's United Nations report on climate change makes her wonder if she'll ever get the chance. Catastrophic floods and fires could become commonplace in 12 years, according to the report.
"All my life I've been told, 'What are you going to do for college? What are you going to do when you grow up?' And right now, I'm just like sitting and thinking, 'What's the point of preparing for a future if you won't have one?'" Mahmud said.
Mahmud decided to take action to fight climate change after visiting her parents' homeland, Bangladesh. She saw flooding and experienced the lack of clean water, and she realized the climate crisis is already affecting people. She says she can't understand American lawmakers' inaction.
"Everyone urges us to go to school, have children, get married, blah, blah, blah … But how are we going to do that if [lawmakers aren't] allowing us to have it in a safe environment," Mahmud said. "It's 10 years — it's not 20, it's not 30, it's not 100."
Young activists in the region will demand lawmakers take action and support radical change such as the Green New Deal, a congressional proposal to tackle climate change. They're also calling on the city to turn down plans to expand a Philadelphia Gas Works plant in South Philadelphia to produce liquified natural gas.
Youth organizers plan 400 rallies Friday in all 50 states. In Washington, D.C., thousands are set to strike in front of the U.S. Capitol. Students from across the region will rally in Philadelphia at noon in LOVE park and in front of City Hall at 3:30 p.m.
WHYY is your source for fact-based, in-depth journalism and information. As a nonprofit organization, we rely on financial support from readers like you. Please give today.