Philly says it will use existing vaccine network to give out COVID booster shots
The city's acting health commissioner said existing providers would be tapped to distribute third vaccine doses once CDC guidelines are finalized.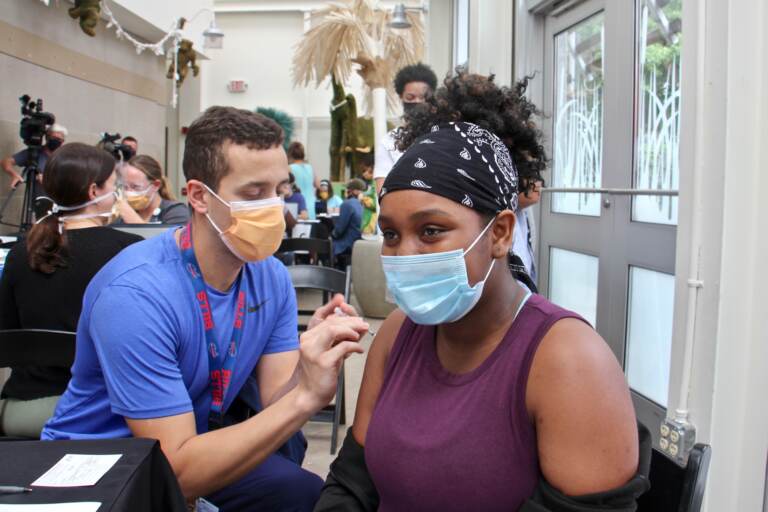 Ask us about COVID-19: What questions do you have about the coronavirus and vaccines?
Updated 4:05 p.m.
The Centers for Disease Control and Prevention has recommended booster shots of the COVID-19 vaccine to add protection, advice that awaits an evaluation for safety and effectiveness by the Food and Drug Administration.
On Wednesday, shortly after the CDC's guidance was announced, Philadelphia's acting health commissioner, Dr. Cheryl Bettigole, said the city planned to use its existing network of vaccine providers to distribute the booster shots. But, she said, the details will only be worked out once the CDC guidelines are finalized.
"I just want to remind everyone that we don't want to get ahead of the science here," Bettigole said. "Let's continue to follow the recommendations from the CDC and give third doses when and if they are indicated, but not before."
The CDC recommended that all Americans who previously received two doses of the Pfizer or Moderna vaccine get a third shot eight months after becoming fully vaccinated. Federal health officials said people who received the single-dose Johnson & Johnson vaccine will also probably need extra shots. But they said they are awaiting more data and have yet to work out the details.
The rate at which people are getting vaccinated in Philadelphia had been flattening, but at Wednesday's press briefing, Bettigole said there has been a slight uptick in that rate recently. It's normally about 15,000 shots administered per week, and last week was 18,000, she said.
Pennsylvania is among the states highest in vaccination rates, with almost 12 million doses administered, and 64.5% of the adult population fully vaccinated.
Mask mandate at outdoor events, clarified
For the time being, Philadelphia's citywide mask mandate for outdoor events of more than 1,000 people does not apply to Eagles or Phillies games, Bettigole said.
The city is making a distinction between seated events, such as sporting events, where people do not need to wear masks, and unseated events, such as concerts, where people do need to wear masks.
"At a concert that has everybody packed together around the stage — the mosh pit kind of thing — there, people do need to be masked," said Bettigole. "If they are in seated areas — they may be standing up but are not packed in, in that same way they might be at a concert — they don't have to mask if it's outside."
"That might change, depending on what happens with the pandemic," she added.
The Made in America concert on Benjamin Franklin Parkway in Philadelphia, scheduled for Labor Day Weekend, is expected to attract tens of thousands of people. Bettigole said all those in attendance must be either vaccinated or test negative for COVID-19, in addition to wearing masks.
Archdiocese advises priests on vaccine exemptions
Catholic priests in the city and suburban counties are being advised by the Archdiocese of Philadelphia not to assist parishioners who are attempting to get religious exemptions from COVID-19 vaccine requirements.
Archdiocesan spokesman Ken Gavin confirmed Wednesday that a letter was sent to priests stating that the vaccine is "morally acceptable," and people may pursue an exemption from getting it for individual reasons, but that those should not be a matter for the local church.
The debate in religious circles concerns the manner in which the vaccines were researched and developed, relying on stem cells derived from aborted fetuses. The National Catholic Bioethics Center, which is based in Philadelphia but is not part of the Archdiocese, had issued a statement in July in which it did not endorse vaccine mandates on moral grounds.
However, the U.S. Conference of Catholic Bishops issued a statement last December that said not only is the vaccine morally acceptable, but it is a "moral responsibility."
"Being vaccinated safely against COVID-19 should be considered an act of love of our neighbor and part of our moral responsibility for the common good," read the Conference of Bishops statement.
In a statement Wednesday, Pope Francis himself said getting the vaccine is an "act of love."
The Archdiocese does not require vaccinations to worship. In a statement issued last week, the Office of Divine Worship strongly recommended that congregants wear masks to church, but they will not be required to show proof of vaccination.
More pandemic relief money available for foster children
Philadelphia's Department of Human Services is dramatically increasing the amount of pandemic relief money available to former and current foster children.
People ages 14 to 26 who are or were in foster care may be eligible for payouts of $800, an increase from the original $200 payments announced in June. Those who had already received those $200 payments can receive the $600 difference, according to the department.
"The pandemic has negatively impacted us all, but youth who have experienced the child welfare system need immediate help," the department's Laura Morris, operations director/prevention services, said in a statement Wednesday. "We're thrilled we can provide a financial boost to those who need it the most."
The funds come out of $900 billion in COVID-19 relief spending established by Congress in the Consolidated Appropriations Act.
The Department of Human Services' network of foster care organizations will reach out to eligible people to assist them in applying for the one-time cash assistance in the form of gift cards. They will be distributed on a first come, first served basis.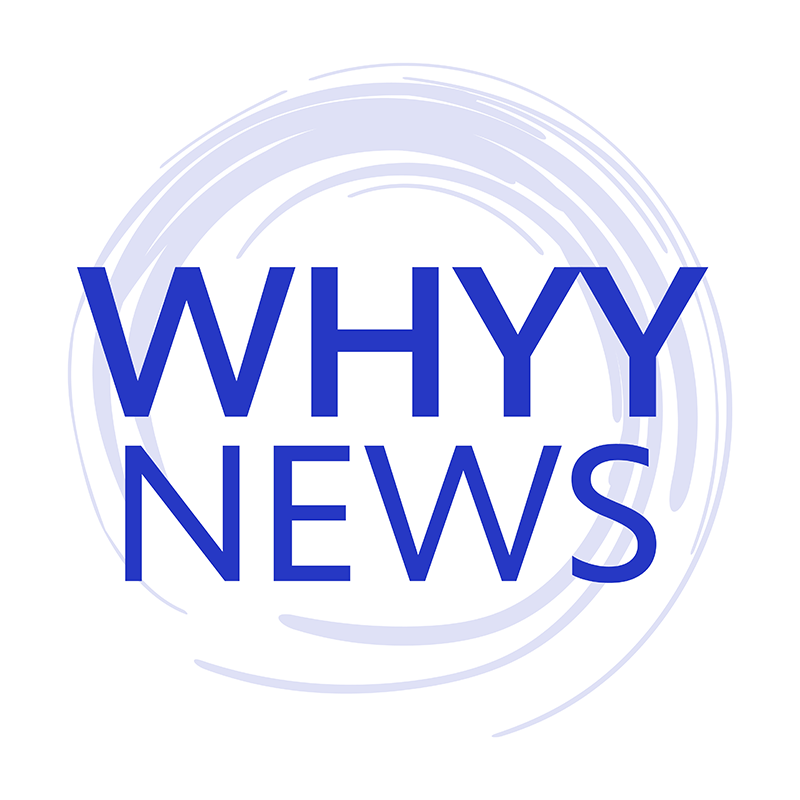 Get daily updates from WHYY News!
WHYY is your source for fact-based, in-depth journalism and information. As a nonprofit organization, we rely on financial support from readers like you. Please give today.