Philly Reclaim, beloved Tacony salvage shop, is closing its doors on Monday
The one-of-a-kind shop was where many Philadelphians would come to drop off unwanted building scraps and to look for unexpected treasures amid piles of reclaimed materials.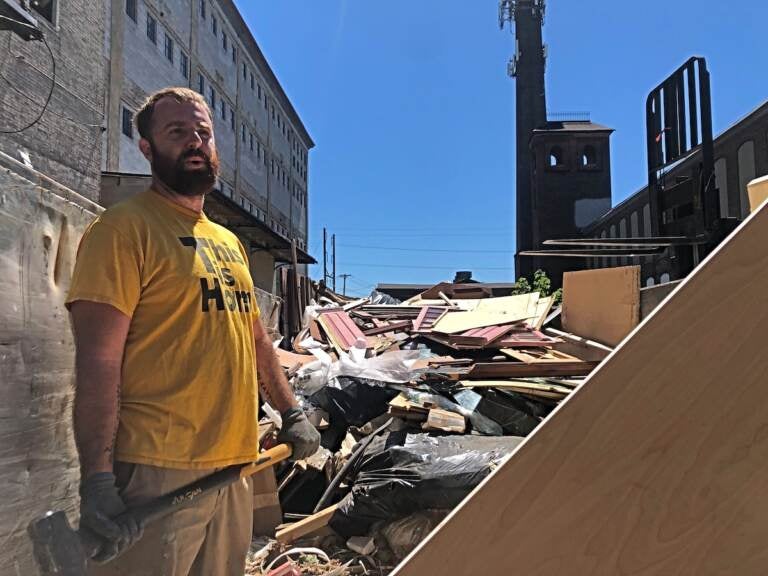 After eight years of business, Philly Reclaim, a Tacony salvage shop, is closing its doors on Monday.
On Saturday, volunteers were clearing out the 20,000 square-foot warehouse, and founder Greg Trainor was chopping up the materials that were left.
Customers flocked to the warehouse over the last week after learning that Reclaim was closing.
On Saturday, folks were still showing up, saddened about losing one of the few places in Philadelphia that salvaged used materials. On the shop's Facebook site were pictures of everything from traffic barriers to A-frame pallets, all for the taking.
"I've seen the evolution of this place," said 41-year-old Brooke Freezman, who said she and her family have been coming to Reclaim for 5 years.
"It's the only place where you can really get affordable stuff," said Freezman. She was considering taking home a pile of carpet tiles — one of the last remaining items in the now mostly empty business. Instead, she decided to wander the echoey space with her kids for the last time.
Reclaim's mission was to take items that would normally end up in a landfill, and distribute them at an affordable price, while also providing job training for those at risk of unemployment — such as the formerly incarcerated or high school dropouts.
Trainor called the closure a step backwards.
"For almost eight years now, people who have been following us, supporting us, have had a way to keep those things out of a landfill, to save those things when they were doing projects," said Trainor.
He said that after multiple hurdles this year, Reclaim just could not keep up with rent. Trainor said the salvage shop lost its nonprofit status and could no longer do deconstruction projects, the source of most of its revenue. He said property owners would hire Reclaim to help deconstruct a site as a way to preserve the architecture, and place the materials in the warehouse. For-profit companies, in return, got tax deductions for donating the building materials. Trainor said that once Reclaim lost their nonprofit status, they lost 70% of their revenue, and fell behind on rent, he said.
Trainor said he was looking for a new space. They were paying $3 per square foot in their Tacony location; most of the places he's found wanted $10 or $12, he said.
Reclaim has moved three times in the past eight years, and couldn't do it again, Trainor said. "I can't keep living like this and the organization can't afford Philadelphia real estate anymore."
Still, Trainor said he is proud that, at least for a while, Reclaim was able to carry out its mission, "to create opportunities through reuse," and placing a few people in long term sustainable careers, demolition type jobs.
The one-of-a-kind shop was where many Philadelphians would come to drop off unwanted building scraps and to look for unexpected treasures amid piles of reclaimed materials. Inside the cleared warehouse by Saturday afternoon, Trainor was still greeting old customers who expressed their sadness over the closing. One looking for a spiral staircase.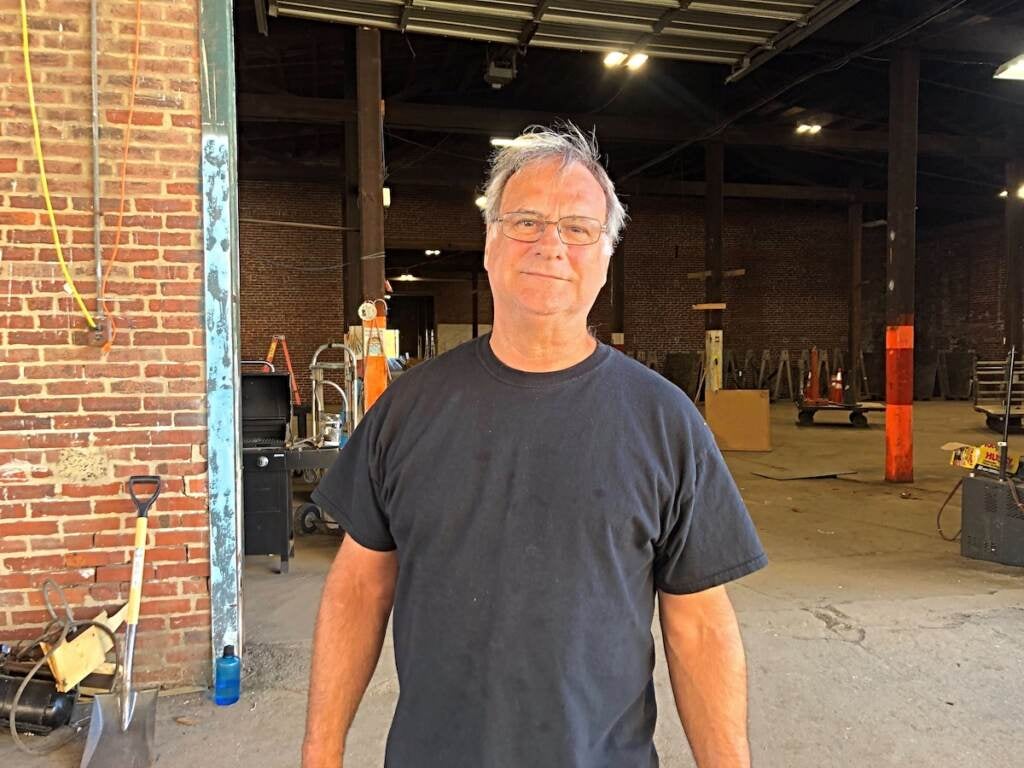 One customer, who wished to remain anonymous, was at the warehouse on Saturday, filling her car with salvaged Wissahickon Schist, Philadelphia's local field stone, for a personal masonry project and for the historic site she works at.
Losing Reclaim felt like a gut punch during, what she called, a "demolition crisis" in Philadelphia.
"There are a lot of historic buildings, whether they are row homes or churches, that are just being torn down. Instead of thinking about how we might reuse them or reuse the materials and all that … material is, for the most part, just going into the landfill," she said.
Coleen McMahon, 62, and Don VanWormar, 66, came from Drexel Hill, Delaware County, to find some salvaged material, and were saddened to find out upon arrival that the warehouse was closing.
"It's just sad … So now where else? A lot of those salvage places are few and far between … And you can't get that old door … that old glass," said McMahon.
Vanwormar added, "When you walk into a place like this, you never know what you're going to find."
"The beauty is you walk in for one specific thing and you walk out with something you didn't even know you needed, but you find you needed it … and it usually has a story behind it. " McMahon said.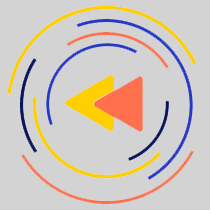 Saturdays just got more interesting.
WHYY is your source for fact-based, in-depth journalism and information. As a nonprofit organization, we rely on financial support from readers like you. Please give today.