Demolition in Philly dropped by half in 2020 — Is that a good thing?
The finding cheers preservationists but forecasts a possible slowdown in development in the city heading in 2021.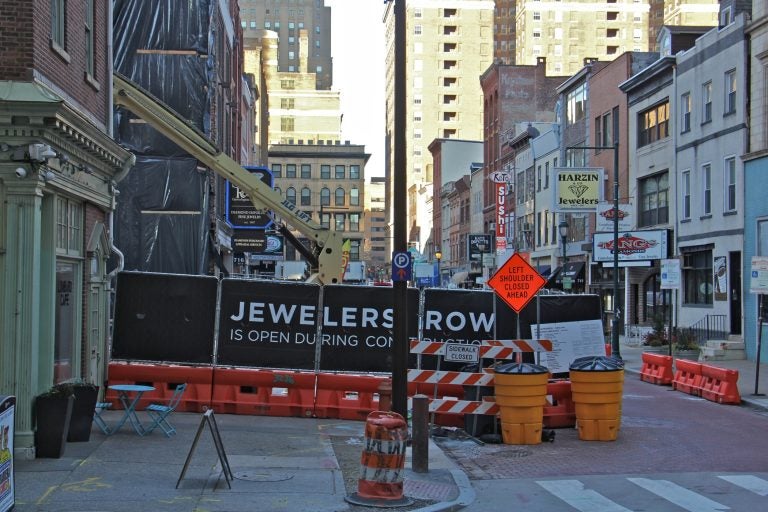 Demolition work in Philadelphia dropped by more than half in 2020 — cheering preservationists but forecasting a possible slowdown in development projects heading into the New Year.
Records from the city's Department of Licenses & Inspections said that demo permit requests have fallen 54% from 2019. Although construction activity overall remained relatively strong in 2020 despite the pandemic, many analysts expect that economic blows linked to COVID-19 are taking longer to manifest in the construction trades.
"We typically lag an economic recession by 12 to 18 months," said Ben Connors, president of General Building Contractors Association. "This is a little bit different, so we do think there's potentially a slowdown coming."
A decline in demolition activity could be an early sign of slowing interest in new construction. L&I recently changed its permitting system, making exact comparisons to past years difficult, but earlier records showed demolition permit filings from private companies increased sharply over the past decade, coinciding with a construction boom.
Good and bad demolition
Kevin Gillen, a real estate economist at Drexel University, said much of the more recent demolition activity was reflective of new development, meaning more residents and tax revenue for the city.
"In this case, we have demolitions happening primarily because we're growing again," Gillen said. "Back in the '70s and '80s, we had demolition happening because the city was shrinking. And that's the bad kind of demolition."
Preservationist Faye Anderson said she also noticed a slowdown this year — from 2019 that saw portions of Jewelers Row and some historic churches meet the wrecking ball — but said too many historically significant properties were still being lost.
"We have a demolition crisis here in Philadelphia," Anderson said. "Too much of our historic fabric is being erased."
She called on the city to speed the process of certifying more properties as historic. Philadelphia, despite its reputation, has among the lowest share of historically certified buildings among peer cities.
Anderson also worries about Black history in the city being erased, asserting that too much of what is ultimately deemed "historic" is filtered through a white lens. She pointed to the ongoing demolition and redevelopment of the former 12th Street Gym property in Center City, a site that includes the onetime residence of abolitionist Henry Minton, who helped inform W.E.B. Du Bois' 1899 sociological study "The Philadelphia Negro." Site work there had already sparked a furor over the removal of a mural dedicated to LGBTQ activist Gloria Casarez.
"It's concerning to me because Philadelphia was a center of resistance to slavery, through a very few buildings still standing associated with that resistance," Anderson said.
New stress, old issues
Price increases around Center City have also pushed more development to outlying neighborhoods — many of which have had predominantly Black populations — and that trend continues to be reflected in demolition.
Most demolition work this year was concentrated in gentrifying areas like University City, Graduate Hospital and Point Breeze, but also areas like the 19132 ZIP code, which includes Strawberry Mansion and Allegheny West in North Philadelphia.
Tonnetta Graham, president of Strawberry Mansion CDC, said she wasn't surprised, describing entire city blocks left vacant from demolition work over the past few years.
She said the neighborhood was at the nexus of both an uptick in new development and old forces of decline. Neighborhoods with predominantly Black populations in the city have long suffered from above-average poverty rates and historic disinvestment, including redlining. Much of the area's housing stock today is old and Graham said some owners simply didn't have the resources to maintain properties –– sometimes leading L&I to order the demolition of unsafe structures.
"Some of the houses and abandoned factories were dangerous and no one wants someone to get hurt," Graham said. "God forbid a building collapses. Some of those definitely need to come down."
This year saw the home of celebrated African American artist Dox Thrash, near Strawberry Mansion, threatened with demolition, owing both to a disinterested owner and sheer neglect of the 19th-century structure.
Akira Rodriguez, a city and regional planning professor at the University of Pennsylvania, said this phenomenon of demolitions happening in more economically depressed areas is not unique to Philadelphia.
"All of these forces happening at the same time are creating those patterns," Rodriguez said. "L&I and the city are not necessarily being racist, but the outcomes of all these patterns are creating a racist contemporary issue."
The city offers home repair programs and recently passed a 1% tax on new construction that, eventually, promises more resources to rehab existing properties. Currently, the Strawberry Mansion CDC is working on making it more accessible to get repairs done through certain programs — including a pilot program in the neighborhood.
But demand for these programs often outstrips available resources. The initial Strawberry Mansion pilot program will rehab just 25 homes.
Rodriquez said these issues of demolition and preservation also get at the heart of Philadelphia's complex affordable housing problem.
"We've always known that we've had plenty of housing stock," she said. "We have just neglected it."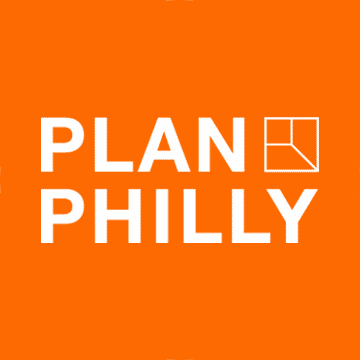 WHYY is your source for fact-based, in-depth journalism and information. As a nonprofit organization, we rely on financial support from readers like you. Please give today.