COVID didn't stop Philly's construction boom, but signs point to slowdown in 2021
Experts who monitor development trends say the future for dense cities like Philadelphia remains something of a question mark heading into 2021.
Philadelphia's real estate market survived 2020 — but analysts and developers are holding their breath for what comes next.
Despite blows to the U.S. economy, home values in the city crept up and rental prices dipped only marginally, according to analysts. The pandemic briefly brought new construction to a grinding halt, but overall activity remained comparable to pre-COVID times, largely thanks to projects that were already in the pipeline.
But experts that monitor development trends say the future for dense cities like Philadelphia remains something of a question mark heading into 2021.
"The pandemic may have a negative impact on where people make their next housing investment," said Andrew Svekla, manager of the Delaware Valley Regional Planning Commission's Office of Smart Growth. "We're wondering if it's a pause or a fundamental shift."
Analysis of data from the city's Department of Licenses & Inspections showed a tumultuous year for construction activity, marked by COVID-related shutdowns, recovery, and possible anxiety about the future of the Philadelphia 10-year property tax abatement.
The initial pandemic shutdown is reflected in the fact that just four new construction permits were authorized during a one month period between March and April, down from 122 during the same period a year prior.
But the halt was temporary. Construction was one of the first occupations allowed to return to work. By August, new construction permits skyrocketed to higher levels than those seen before the pandemic.
Svekla said that reflected both pent-up demand from the shutdown and projects moving forward that were already planned and financed.
"When a developer has lined up all that financing, there's a certain amount of momentum," he said. "And there are people thinking maybe we might return to normalcy soon, so let's build."
Leo Addimando, president of the Building Industry Association of Philadelphia, said the late-year surge also likely owed to anxiety about a deadline that had been in place to reduce the city's 10-year tax abatement on new construction.
"Anything above normal permitting levels would be about the looming change to the tax abatement," said Addimando, who represents developers. "I would be very curious to see if it returns to normal levels in 2021."
Beginning at the end of this year, the property tax break was slated to be gradually reduced in value by about half. But eligibility for the perk is tied to the date of permit issuance, not groundbreaking.
Ultimately, council decided earlier this month to delay that reduction — but potentially hundreds of developers may have preemptively secured permits hoping to take advantage of the full existing abatement.
'Not just a place to live'
Overall, the city mirrored, and even outperformed, some trends seen nationally.
Svekla said that while high-cost markets like New York and San Francisco had seen precipitous drops in rental costs, most estimates pegged Philly with only single-digit percentage point declines.
"The exodus has been more muted here," he said.
The picture nationally is somewhat of a paradox.
While millions of Americans were dealt lasting economic blows by the pandemic, the housing market surged across the U.S. Greased by historically low-interest rates and buyers looking for larger work-from-home quarters, house sales hit a 14-year high in August. The increase has driven up both housing prices and rental costs in the process.
While the pandemic was devastating for many already living in poverty, white-collar workers that could operate remotely saw their lives change but their incomes preserved. Addimando said Philly had even benefited as workers in other high-cost cities became increasingly untethered from physical offices.
"A lot of people were coming to Philly from other ZIP codes," he said. "It's turning into a bedroom community for D.C. or New York City."
Kevin Gillen, a real estate economist at Drexel University, said he was shocked initially by how well the housing market was doing. But looking back, he said it makes sense.
"Your home is not just a place to live and your office," he said. "It's now your homeschool, your gym, spa, restaurant, and theater."
Winners and losers
Permitting data shows new single-family housing continuing to sprout in neighborhoods increasingly farther from Center City, a trend likely driven in part by urban homebuyers looking to upsize. Places like Brewerytown and Strawberry Mansion saw an uptick in construction activity in 2020, compared to last year.
Akira Rodriguez, a city and regional planning professor at the University of Pennsylvania, said that the ring of neighborhoods around the city's downtown — many with high poverty rates, many historically with a higher number of Black residents — offered developers cheaper land for new projects.
"All the homes in Philadelphia are pretty old, but the ones in Black neighborhoods are going to be old and disinvested," she said. "Because of that, those areas are pretty ripe for speculation and gentrification."
The new development pressure was noticed by people like Tonnetta Graham of the Strawberry Mansion Community Development Corporation, a group that supported a zoning overlay designed to blunt the impact of new development. She said she saw opportunities to revitalize vacant properties in the neighborhood, but wants longtime residents to be involved in the process while preserving the neighborhood's character.
"You can't plan in the neighborhood without the neighborhood," she said.
Some niche types of construction also did well during the pandemic, said Robert Fahey, a vice president with the commercial real estate firm CBRE.
Philly has a strong anchor in hospitals and educational institutions that helped attract more life sciences development, sparking millions in development in places like University City and the Navy Yard. Storage and logistics warehousing also boomed, owing to consumer buying habits during the pandemic.
"Everyone is trying to buy science buildings and cold storage warehouses," Fahey said. "There is more frozen food than produced at any time in history."
Some parts of the city's real estate market, though, were devastated in 2020 — particularly what was considered an already weak commercial office sector. Fahey said financing for large format tower projects generally had gotten tougher, and for conventional multi-tenant office towers even more so.
"There will be less demand for office space. It's a given. People just don't feel safe," Fahey said. "The winners will be the newest buildings, with the best locations, the best product, and the best ventilation systems."
He predicted that a wave of conversions to apartment or hotel use is likely for older office buildings. Gillen said he too doesn't foresee many new projects for office space unless it's a big tenant with a lengthy lease.
While he said It's difficult to know what will happen to the commercial sector until at least the spring, when vaccinations are expected to be more widespread, Gillen wasn't positive people will return to offices even after the pandemic is over.
"The big unknown variable for 2021 is what will happen to our office sector, not only here in Philadelphia, but nationally," he said.
Ben Connors, president of General Building Contractors Association, which mainly represents commercial contractors, was also less optimistic.
"We know the trends right now are putting us in the wrong direction," he said.
The pandemic triggered an economic recession that Connors said will take time to be fully felt in his industry — but he predicted a slowdown in construction in mid-to-late 2021.
"Construction has some benefits in that we typically lag an economic recession by 12 to 18 months," Connors said. "This is a little bit different, so we do think there's potentially a slow down coming."
On top of project delays because of the pandemic shutdown, Connors also said that continuing social distancing measures have impacted the projects that did get off the ground, as fewer people on-site means less efficiency. He too was concerned about planned reductions to the tax abatement. Even with the delay, he worries that any incentives taken away are going to result in less development.
"Generally speaking, if you remove incentives and you increase costs, you are disincentivizing that type of activity," Connors said.
'I think it will all come back'
Over the past decade-and-a-half, Philadelphia's downtown development has benefited from both an undersupply of student housing for the city's many universities and retiring suburban Baby Boomers looking to downsize to urban dwellings after their children leave the nest. Addimando said that all evaporated during the quarantine.
The BIA president thinks the attributes of the city that attracted both young students and retirees will return, but he worries about the lasting damage nearly a year of being housebound might do to the city's previously robust apartment sector.
"Density is not good in a pandemic world. You go to dense places for all the stuff that comes with it — it's been totally squashed," he said. "I'm optimistic. I think it will all come back. But will people still want to live in a small apartment?"
In Philly, it's still unclear if any of the trends directly linked to life during a pandemic will cause permanent change, Svekla, of the Delaware Valley Regional Planning Commission, said. But he notes the very real financial strains put on local governments or public transit systems could harm quality of life in cities for years to come. Lasting transit service cuts or derailed expansion plans, for example, are inherently bad for cities and dense towns, he said.
Still, Svekla said he was optimistic that the "death of cities" predicted by some had been overblown. Some, like claims that a mass exodus to the suburbs would be imminent because of the pandemic, so far haven't held up.
"We have a lot of anecdotal data and stories of people looking for bigger homes and yards," he said. "But I'm not sure there's much evidence."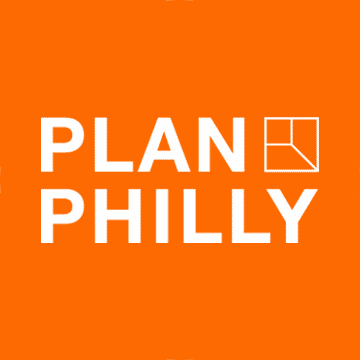 WHYY is your source for fact-based, in-depth journalism and information. As a nonprofit organization, we rely on financial support from readers like you. Please give today.