Philly police chief OK'd use of tear gas on protesters and residents, investigation finds
The controller's report reveals new details about the internal dialogue between officials grappling with how to respond to unprecedented public unrest.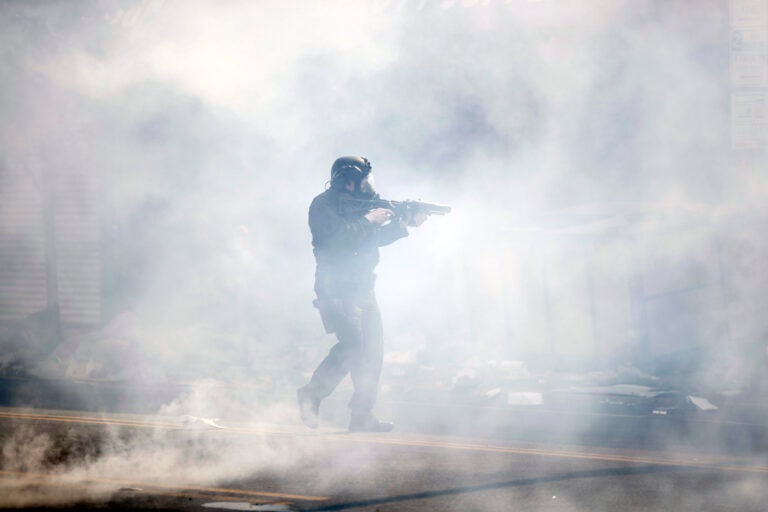 A new report from Philadelphia Controller Rebecca Rhynhart blames a "failure of leadership" within the highest ranks of city government and local law enforcement for the tear-gassing of peaceful activists on Interstate 676, 52nd Street, and in Kensington last year.
The report faults Mayor Jim Kenney, Police Commissioner Danielle Outlaw, and others, attributing the deployment of tear gas on activists to a systemic failure to prepare for mass unrest following George Floyd's killing by Minneapolis police. It also casts Outlaw as a strong proponent of using such less-lethal munitions, echoing criticisms that dogged her during her past role as head of the Portland Police Department.
"The investigation shows that the root cause of the lack of planning was a lack of leadership at the highest levels," said Rhynhart, whose office retained law firm Ballard Spahr and security agency AT-RISK International to compile the report.
The report, the result of dozens of interviews and extensive document reviews, states that general lack of planning, an inadequate initial response to protests, and a string of personnel vacancies all contributed to mass unrest spinning out of control. It finds that the Philadelphia Police Department lacked a clear protest response plan, and was chronically understaffed due to officials' sluggish efforts to cancel summer vacation days in order to call up more officers.
The report also found inconsistency in the use of police force, drawing comparisons to force used on Black Lives Matter protesters in West Philadelphia and I-676 compared to inaction at Marconi Plaza and in Fishtown, where mostly white protesters gathered with firearms.
Mike Dunn, a spokesperson for Mayor Kenney, said in a statement that the report offered little new information from the administration's own independent investigation released last month.
"The key difference between the two is that while our consultants focused on solutions, the Controller, in her duplicative effort, appears fixated on platitudes and attempts to cast blame for mistakes that have been acknowledged on multiple occasions," he said. "We reject her unsubstantiated claims that the Mayor and members of his Administration did not exercise 'leadership.'"
A tangled chain of command
The controller's report reveals new details about the internal dialogue between officials grappling with how to respond to unprecedented public unrest.
The report indicates that Kenney, who was not directly interviewed for the report, and some senior police commanders were hesitant to deploy less-lethal munitions on protesters, a level of police force exceeded only by the 1985 MOVE bombing. However, Outlaw, a former police chief of the protest-rocked city of Portland, Oregon, is depicted as less concerned with these implications.
"Officers interviewed recalled that the Police Commissioner was not only familiar … but was also unopposed to the use of CS gas in response to civil unrest, noting that she had previously used it in Portland," the report states, recounting one planning meeting between city officials as the May protests were already raging. "At the end of the meeting, SWAT fitted Commissioner Outlaw and other members of the command staff with gas masks."
The report contradicts some of the city's initial statements — that tear gas had been used as a "last resort" after law enforcement was overwhelmed on 52nd Street on May 31 and again on I-676, the next day. But the report cites two officials who state Outlaw had requested tear gas be used even earlier, during the first mass protests in Center City, on May 30, the Saturday following Floyd's May 25 death.
City officials reportedly denied this request. The commissioner had previously faced heavy criticism for the inappropriate use of less-lethal munitions on protesters — and a string of related injuries — during her time in Portland. While Outlaw did not deny the report's account of her actions, she indicated that she could not recall making the May 30 request.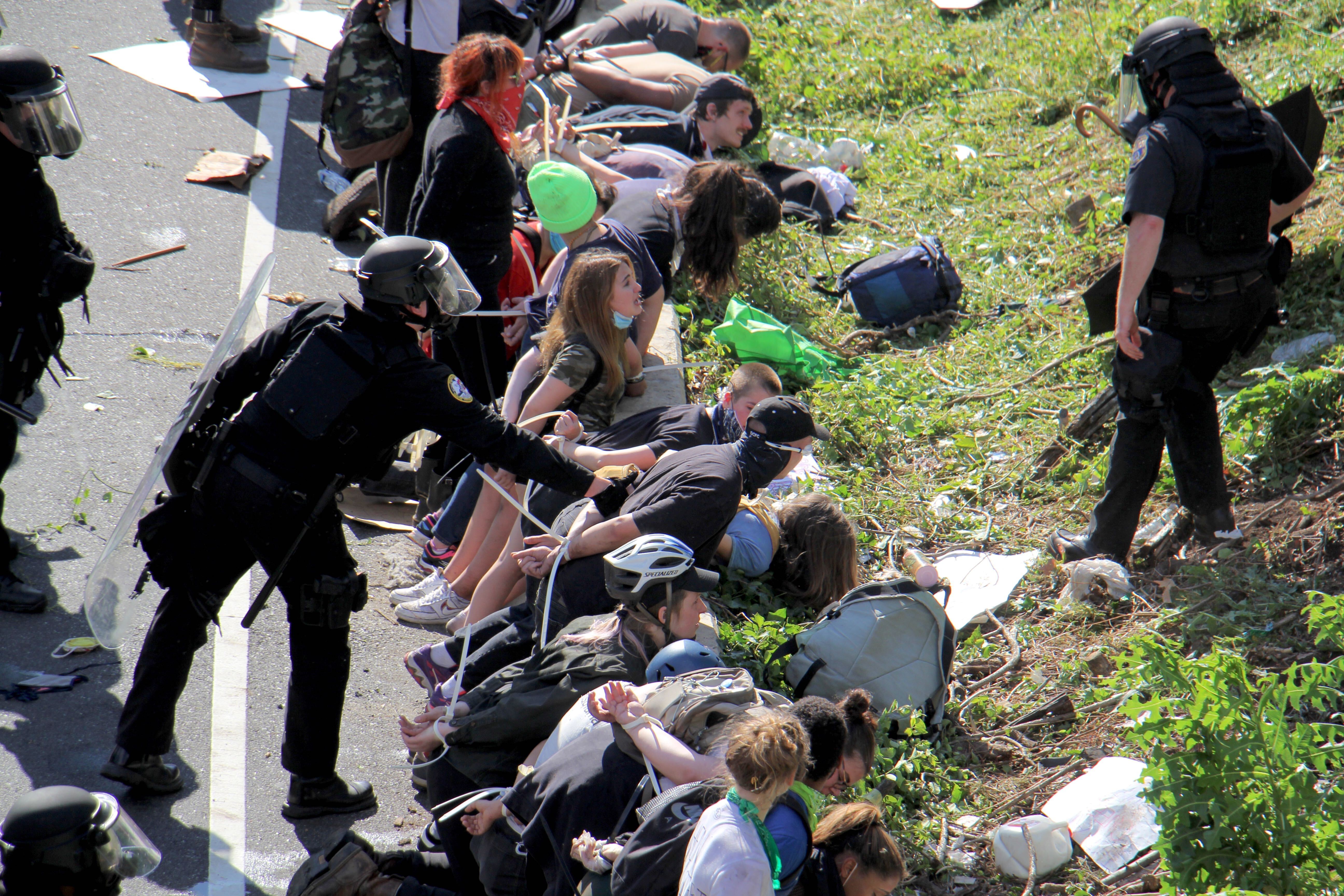 In later conversations, the report states, Kenney eventually acquiesced to Outlaw, leaving authorization for use of tear gas to the city's top cop.
On May 31, police forces were again outnumbered during a protest along 52nd Street, a commercial strip in West Philadelphia. According to the controller, Outlaw said she left the city command center to respond to the unrest there after seeing "video footage of people vandalizing and looting police vehicles" in the area. A downed police officer eventually requested the use of gas to disperse protesters and opportunistic looters that had followed in the wake of the protest. Outlaw granted the request.
Although she believed her authorization covered only for an area at the heart of that protest, neighbors and later investigators documented police exceeding these boundaries, with tear gas and other munitions being deployed on nearby residential blocks.
Outlaw did not say she put specific limitations on how much tear gas could be used other than to indicate police should follow departmental regulations, the report noted.
Tear gas and other less-lethal munitions were also used to quell unrest and looting in Kensington the same night, after another unruly crowd apparently lobbed bricks and other debris at a SWAT vehicle.
The next day, another group of protesters shut down I-676, a trench freeway that runs along the periphery of Center City, vastly outnumbering a Pennsylvania State Police highway detail that initially responded to the crowd. In this encounter, the report again faults a tangled chain of command, indicating that it was still unclear which official or even which law enforcement agency — PPD or PSP — had first authorized gas to clear the roadway.
Outlaw states that she learned about the use of tear gas over a police radio, but the report also notes that Outlaw was on site during the I-676 protests, observing activity from an overpass.
The city initially defended the tear gassing, blaming "violent" protestors — claims that were disproven by a WHYY News report that found no evidence of violence during the brief takeover of the highway. After a subsequent investigation by The New York Times, officials like Kenney acknowledged their initial characterizations of the protest were false.
Ultimately, Deputy Police Commissioner Dennis Wilson took the blame for the I-676 incident and a demotion, and Managing Director Brian Abernathy, Kenney's right-hand man, also later resigned. City Council later banned the use of less-lethal munitions, and the city continues to face a barrage of civil rights lawsuits from protesters and residents wounded or otherwise affected by the police responses.
However, the latest report also faults officials with later botching a response to public outcry over the killing of Walter Wallace Jr. by Philadelphia police months later. Mass protests in West Philadelphia once again saw police overwhelmed and stores looted.
"While certainly the level of unrest that occurred after Wallace's death in October was not nearly as destructive as that which occurred earlier, it still occurred," the report states.
While disputing findings from Rhynhart, the Kenney administration nevertheless pointed to reforms already underway from prior investigations — a battery of procedural changes, including better coordination between police and the city's Office of Emergency Management and more.
Dunn seemed to accuse Rhynhart, who is rumored to have mayoral ambitions, of using this latest report to burnish her own public image.
"The Mayor and Police Commissioner have previously owned up to mistakes made, and committed to reforms that are ongoing," Dunn said. "Admitting mistakes, committing to fixes, following through: that is far greater leadership than Monday morning quarterbacking by an official more focused on her own resume than in actually making Philadelphia a better place."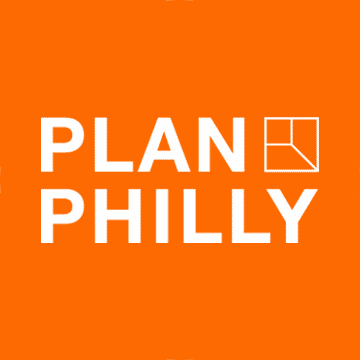 WHYY is your source for fact-based, in-depth journalism and information. As a nonprofit organization, we rely on financial support from readers like you. Please give today.