Philly Naked Bike Ride, Kings of Leon, tango at the forefront and more in this week's 'Things to Do'
Aug. 26 - Aug. 29: Things to do in Philadelphia, Del., and N.J.
Listen
4:29
Philadelphia has reinstituted indoor mask mandates due to the delta variant. An uptick in local COVID-19 cases in the area means that many events are requesting proof of vaccination and also returning to mask mandates. Scheduled events may be rescheduled or cancelled as regulations change, so be sure to check with venues beforehand.
It's the time of year when Philadelphians will bare their soles and other parts for the annual clothing-optional bike ride. Billed as an event to promote body positivity, cycling advocacy, and fossil fuel reduction, the bike ride will take off from an as-yet unannounced location (check their Facebook page for the meet-up spot 24 hours before the ride) and go 12 miles. You can go as bare as you dare, and judging from previous pics, for some that's the full monty, and for others, strategically placed coverings. Masks are required and this year, there's a mask contest so be sure to ride with your most inventive one. Before you go, the code of conduct for the race is here. The afterparty is happening at Raven Lounge immediately afterward.
What: Clothing-optional cycling event
Where: Starting location revealed 24 hours prior to event
When: Saturday, Aug. 28, 4:30 p.m. meet, ride starts at 5 p.m.
How much: Free, no registration required
More than 40 vendors who are part of groups that have traditionally been marginalized — from the LGBT+ community to Black, Indigenous and other people of color — are gathering for a flea market and craft fair. Some of the proceeds go to the local organization Homies Helping Homies, a group that assesses needs in their South Philadelphia neighborhood and assists with food and other necessities.
What: In-person market
Where: Cherry St. Pier, 121 N. Columbus Blvd. 
When: Friday, Aug. 27, 6 p.m. – 10 p.m.
How much: Suggested donation, $5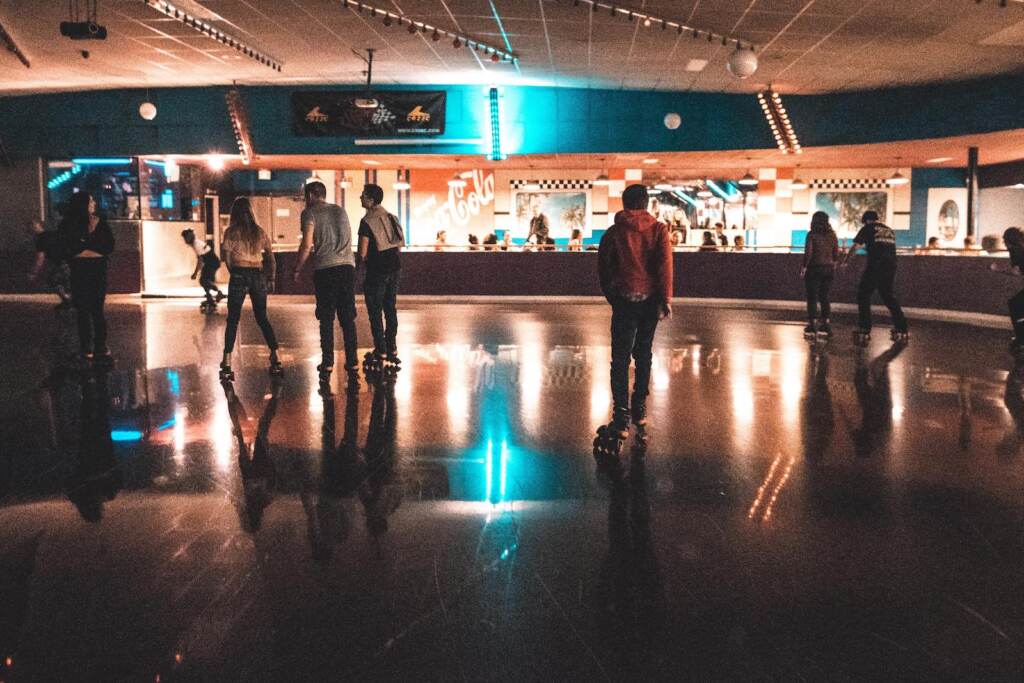 The home of the Philadelphia 76ers and the Philadelphia Flyers has figured out a new use for all that space. On Saturday, they will turn the arena into a roller rink for a full-on dance party hosted by DJ Beezy. Skaters can bring their own skates or rent skates on-site and participate in either a beginner's lesson or a more advanced roller dance class.
The Clay Studio is moving from its Old City location to new digs at 1425 American St. later this year. To celebrate the new venue, the studio has launched an exhibition and benefit auction that starts on Saturday. There are almost 100 pieces, many donated by arts curator, collector, and educator Helen Drutt who championed craft art in the '70s and inspired the opening of the studio. You can bid on the art on the site's homepage, which will have a link available to the auction once it starts via Givesmart. Proceeds will benefit the Clay Studio collection.
What: In-person exhibition and benefit auction
Where: The Clay Studio, 139 N. 2nd St. 
When: Saturday, Aug. 28 – Sunday, Oct. 3, Monday – Saturday: 11 a.m. – 6 p.m., Sundays: noon – 6 p.m.
How much: Exhibition admission is free
If you love Freda Payne for her 1970 hit "Band of Gold" you'll be pleased to know that her career has continued to thrive. She'll be at the Bucks County Playhouse headlining a tribute to Ella Fitzgerald that pays musical homage to the late jazz great. Payne, a Detroit native, has had a lengthy career that includes film, TV and theater. Her latest release, "Let There Be Love" came out earlier this year.
Melissa Etheridge continues to defy boundaries over three decades into her career. The two-time Grammy winner from Leavenworth, Kansas has had her music defined as rock, country rock, blues, and even pop, but the singer/songwriter and guitarist has melded them all into her signature sound. Her latest release, "One Way Out," is due in Sept. 17; she'll likely preview it at her concert at Freeman Arts Pavilion this weekend.
What: In-person concert
Where: Freeman Arts Pavilion, 31806 Lakeview Dr., Selbyville, Del.
When: Saturday, Aug. 28, 7 p.m.
How much: $50 and up, tix are for one or more seats in a four-person 'pod.'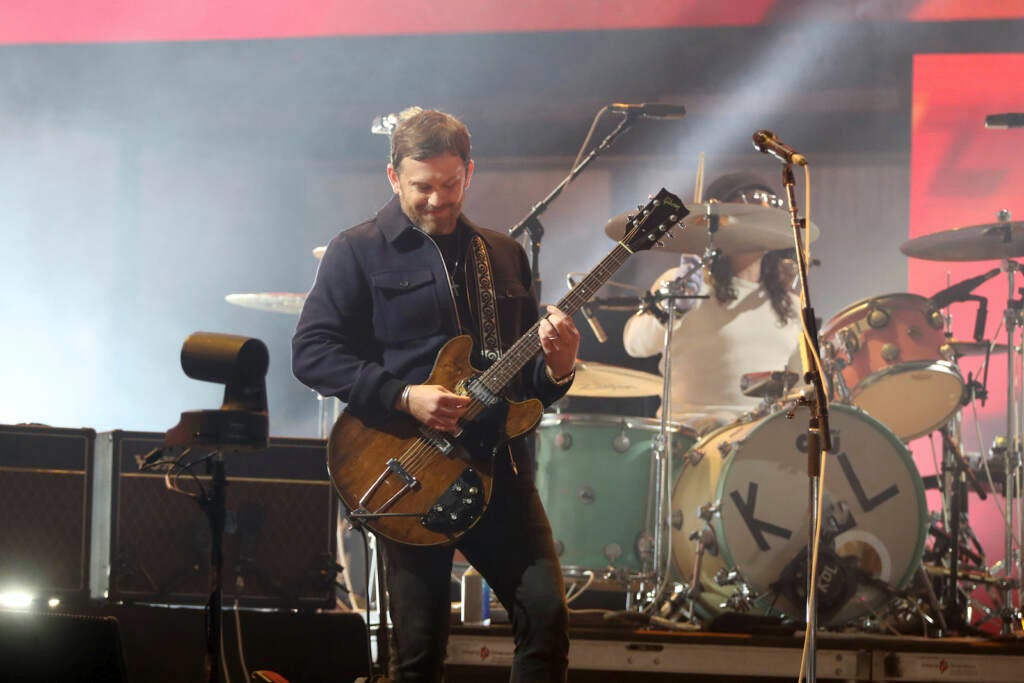 Brothers Caleb, Nathan, and Jared Followill and their cousin Matthew Followill have more than lived up to their royal name, with a career spanning over twenty years, five number-one hits and three Grammys. Their latest single, "The Bandit," hit #5 in April. The album it's from, "When You See Yourself," has received favorable reviews from fans and critics. They'll be at Camden's BB&T Pavilion on Sunday night.
If there was ever a song that defined the '90s, it was BBD's huge hit, "Poison" which dropped in 1990. Ricky Bell, Michael Bivins, and Ronnie DeVoe expanded on the success of their time in New Edition by forming their own threesome, which also hit it big with the ballad "When Will I See You Smile Again" from the band's album of the same title. To this day, the trio, along with their main band, New Edition, is known for their electric stage presence and showmanship.
What: In-person concert
Where: Sound Waves at Hard Rock Hotel and Casino, 1000 Boardwalk, Atlantic City, N.J.
When: Friday, Aug. 27, 8 p.m.
How much: $59 and up
Given its 'haunting' score and themes, there may be no place better to see "Phantom of the Opera" than a cemetery. Continuing its summer-long outdoor "Cinema in the Cemetery" series, Laurel Hill is showing the 1925 silent film version starring Lon Chaney. The Not So Silent Cinema collective, which creates original scores to go along with classic silent movies, will perform along with the film.
Trombonist Jeff Bradshaw is a frequent collaborator with others in his neo-soul jazz genre, including Jersey-born singer/songwriter Eric Roberson, jazz artist Robert Glasper, R&B artist Raheem DeVaughn and Philly songstress Jill Scott. The North Philly native was sidelined for several years by a severe gastrointestinal illness but he recovered, releasing "Stronger" in 2020.
What: In-person concert
Where: City Winery, 990 Filbert St. 
When: Thursday, Aug. 26, 8 p.m. and Friday, Aug. 27, 7:30 p.m.
How much: $40 – $50
It takes two to tango, or so conventional wisdom says. The Philadelphia Argentine Tango School's "Bodies in Motion: Transcending Dichotomies" workshop hosted by Phi Lee Lam, Amy Yang, and Meredith Klein wants to reconsider the traditional aspects of the dance by looking at those conventions through new eyes. Intermediate and above participants will dance around the notion of leading by a specific gender and even the nature of the dance as a duet. Afterward, there's a separate Milonga Qilombo, the school's monthly dance party. Both events require proof of vaccination.
What: In-person workshop and dance party
Where: Philadelphia Argentine Tango School, 2030 Frankford Ave. 
When: Saturday, Aug. 28, 6 p.m.
How much: $25 for workshop, $20 for dance party
Keep checking with "Things To Do" as we continue to provide our picks for entertainment during the industry's COVID-19 recovery. Please consult our coronavirus updates to keep up with the latest information regionally.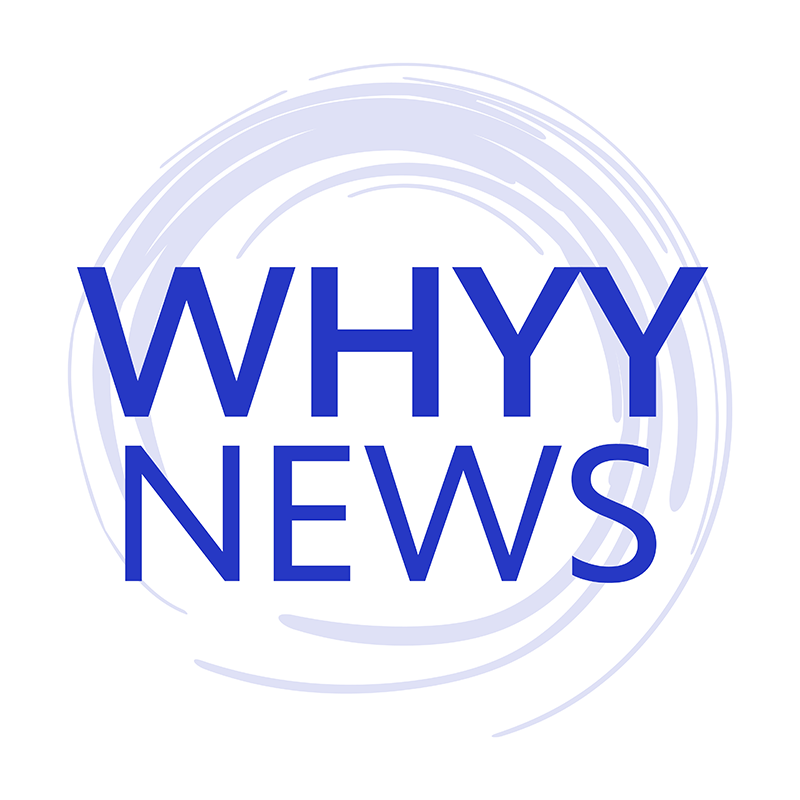 Get daily updates from WHYY News!
WHYY is your source for fact-based, in-depth journalism and information. As a nonprofit organization, we rely on financial support from readers like you. Please give today.