A Philly lawyer evicts people for city courts. She's married to a judge who presides over evictions
The lawyer appointed by Philadelphia Municipal Court to officiate over evictions is married to a court judge — a conflict of interest, ethics lawyers say.
Listen
1:50
In the winter of 2017, Blanche Jacob's North Philadelphia apartment got so cold, she moved her bed into the kitchen at night and turned on the oven for warmth.
She says the heat in the building never worked right, but the landlord still asked tenants to pay utilities.
"The building was real old, everything was a mess," she said in a July interview. "But they still wanted the money whether it was heated or not."
Jacobs said she called the city's Department of Licenses and Inspections and eventually began withholding rent after a doctor diagnosed her with pneumonia in the spring of 2018. Her landlord moved to evict her several months later over unpaid rent.
One day, she heard a knock at her door. As Jacobs rose and turned the doorknob, a short man dressed in black, wearing a badge and carrying a gun pushed his way in with enough force to knock the 55-year-old with a disability to the ground, she recalled.
Jacobs said the man indicated he was with law enforcement, but she sensed something was amiss –– that he might have been hired by her landlord.
"He said he was a police officer. But I don't know if he was. He didn't have the blue clothes on like a regular cop," Jacobs says now. "I had to call the regular cops on him because I couldn't believe what was happening. He really hurt me."
Like many thousands of Philadelphians, she was locked out of her home not by a court employee or law enforcement, but a private security contractor. This man, like others, was hired by an obscure law office appointed by the courts to collect fees from landlords and serve the two court orders that formally boot tenants from their homes –– known as a writ of possession and an alias writ.
Unlike many other jurisdictions, Philadelphia Municipal Court relies on an appointed "Landlord and Tenant Officer," to handle this paperwork and employ hired muscle to encourage tenants to leave, like the man Jacobs encountered. This post is largely unknown to the public but quite lucrative, entailing the collection of millions in related fees for landlords.
And, like many valuable functionary positions orbiting city government, the current appointee, lawyer Marisa Silberstein Shuter, has family ties: She is married to Municipal Court Judge David C. Shuter, who personally presides over certain eviction cases, and is the daughter of that court's former President Judge, Alan K. Silberstein.
Legal observers say the arrangement is reflective of a larger culture of nepotism within the courts and presents a serious conflict of interest.
Court records show several eviction cases over the past year in which Judge Shuter ruled in favor of landlords. These judgments resulted in landlords paying an associated service fee directly to his wife's office to deliver writs. On the judge's statement of financial interests, he listed his spouse as a source of income.
Speaking generally, Richard Long, chief counsel for Pennsylvania's Judicial Conduct Board, said ethical guidelines prohibit judges from advancing the "economic interests" of relatives or associates through their conduct on the bench.
"Obviously, if a judge is taking actions that are intended to benefit a spouse, that's concerning," Long said. "They're not making their decisions on the law and the facts of a case."
Barry Thompson, who was himself evicted and now works with a tenant support organization, said that the informal nature of the office –– operated from Marisa Shuter's private office on South Broad Street –– often confused his clients, blurring the line between law enforcement and mercenary. Landlords or their representative are required to be present for the final eviction, adding another layer of confusion.
"People ask, 'Are these people from the court?'" Thompson said. "'Or are they just people the landlords have hired?'"
In an email, Shuter said her deputies were licensed to carry firearms, held court-issued identity cards and were trained in eviction law by her office.
"Most if not all of the deputies are either retired police officers or constables, or at least have extensive background in a security related field," she said of the officers who serve the final writ and lock out tenants. "The goal of the Landlord-Tenant Officer is to do everything possible to maintain a peaceful, smooth, safe, and non-confrontational process."
However, because Shuter's office is privately run, the identities of these deputies are not publicly available. A court spokesperson said there were no formal credentialing guidelines for these positions.
While the Philadelphia Sheriff's Office is also empowered to handle Municipal Court evictions, landlord groups like the Homeowner Association of Philadelphia primarily direct their members to Shuter, largely because she acts more quickly and charges around $80 dollars less in writ fees.
Although the individual fees her office collects are small, between $95 to $140 per eviction, they quickly add up.
Because the private attorney collects fees directly, a court spokesperson couldn't say how much Shuter had earned since taking over the position in January 2017. Shuter similarly declined to disclose how much her office had earned from fees, but the courts confirmed that from the start of her appointment through the end of 2019 she had served final eviction writs to 16,984 households. That figure would at least entail the collection of fees amounting to roughly $2.25 million.
Currently, her business is set to boom with the expiration of a COVID-era eviction moratorium just over the horizon. Advocates, like Phil Lord, an attorney with the Tenant Union Representative Network, said an office that primarily derived its value from appealing to landlords' desire for faster and cheaper evictions, risked making a bad situation worse.
"These people are working for the landlords. Their job is to get the house vacant," he said of Shuter's office. "Why is this private business doing the courts' work?"
'The Wild West'
The story of Shuter's ascendancy to Landlord and Tenant Officer is the latest chapter in a nearly 50-year-old failure to reform Philadelphia's eviction process.
A unique feature in Pennsylvania, the city's current Landlord and Tenant Office dates back to 1970 and was initially introduced as a civil reform to the city's ancient constabulary system. That 17th-century system of appointing men to handle tax collection and court service had, by the 20th century, lost many traditional powers due to government reorganization. By the 1960s, people elected to constable positions in Philadelphia functioned primarily as politically connected bounty hunters, charged with enforcing court eviction orders for profit –– often by any means necessary.
During that decade, the constabulary system became a lightning rod for criticism over graft and lack of oversight. Renters routinely reported being harassed out of their homes or evicted without cause. The men doing the evictions held "constable sales" or "distress sales" to recoup their costs and time, auctioning off furniture or clothing belonging to displaced tenants.
A 1965 state attorney general's inquest into the system recommended abolishing the positions and transferring their duties wholesale to the city Sheriff's Office.
"[Philadelphia's] constables are engaging in practices designed to terrify the average citizen," the report reads, describing many constables as glorified bill collectors operating under official marque.
Sam Stretton, a longtime ethics lawyer in Philadelphia, said he recalled now-deceased U.S. Sen. Arlen Specter making a case for dismantling the constabulary system as a central plank of his campaigns for Philadelphia District Attorney in the 1960s.
"It was the wild west out there," he said, of the constables. "It was bribes and everything else."
Outcry and a court injunction followed an episode in 1969 in which a constable sought to auction the furniture of a North Philadelphia family that put rental payments in escrow after the inspectors deemed their landlord's property unfit for human habitation. In a subsequent lawsuit, filed by legal aid group Community Legal Services, federal courts ruled these sales unconstitutional, ordering the abolition of Philadelphia's constabulary offices and the judicial appointment of –– theoretically –– more formalized "Landlord and Tenant officers."
But the ensuing reform soon became a source of controversy itself. And the new system quickly came to resemble the old.
One of the first Landlord and Tenant officers, Edward A. Green, was sued by Community Legal Services for attempting in 1970 to shake down tenants for travel costs and service fees on top of what he was legally allowed to collect. Al Sacks, another Landlord and Tenant officer –– himself a former constable –– was also sued by the legal nonprofit in 1986 for allegedly bilking tenants into paying bogus legal fees.
"The legislative reforms…put the Landlord and Tenant Officers in Philadelphia in the same position as the constables were prior to those reforms," lamented plaintiffs in the suit against Green.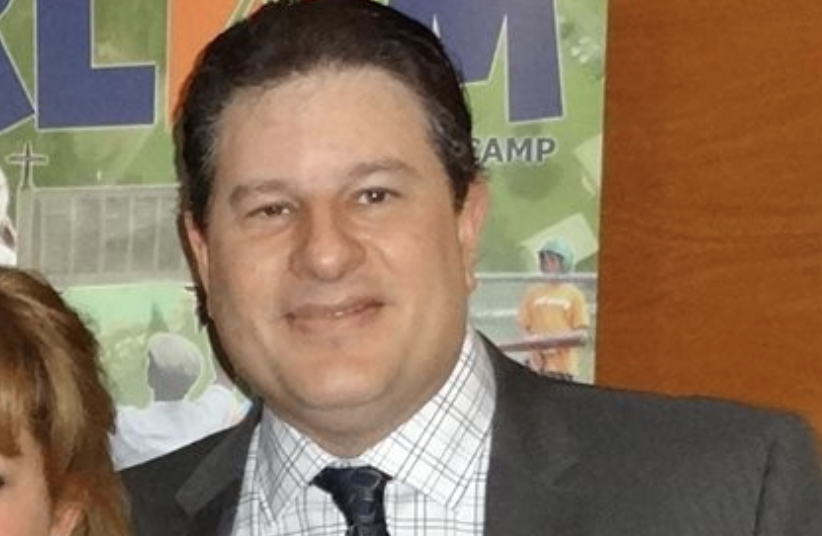 By the late 1980s, the position came under the aegis of the law firm of Robert H. Messerman. This attorney was appointed by Marisa Shuter's father, former President Judge Silberstein, who presided over Municipal Court from 1986 to 1999. Messerman would hold this appointment for nearly 30 years.
Reached by phone in July, the attorney said he could recall few details of the office's operations. But records show Messerman subcontracted much of the eviction work to surrogates. A so-called "deputy landlord-tenant officer" that was shot and killed in a 1990s dispute with a West Philadelphia tenant was later revealed to be a contract worker paid by Messerman, according to an Inquirer report. A later lawsuit filed against Messerman's office indicated that work was also sometimes subbed out to a local process service firm called "B&R Services for Professionals, Inc."
Meanwhile, Silberstein's daughter, Marisa Shuter, graduated from Temple University's Beasley School of Law in 1993 and soon went to work in the family trade –– administering the city's court system. After a stint as an associate in the real estate department at Blank Rome, she began her career in the court system. While her father served as Municipal Court's president judge, the court hired her as a law clerk around 1996. She later joined Messerman's office in 2006, serving as a staff attorney and office manager, according to First Judicial District spokesperson Marty O'Rourke.
When Messerman eventually retired from his post as Landlord and Tenant Officer, Marisa Shuter was appointed by then-President Judge Marsha Neifield Williams to replace him in January 2017.
Today, she runs the office much as Messerman did, relying on independent contractors to do the heavy lifting of writ service. O'Rourke said all these people are formally deputized, but court rules do not require them to be trained or certified law enforcement.
"The court does not require the Landlord-Tenant Officer or the Deputy Landlord-Tenant Officers to meet any specific law enforcement credentials," O'Rourke said.
Marisa Shuter said, in practice, many did have a background in police work or had served as suburban magisterial constables. She reiterated that she requires deputies to have a license to carry a firearm, own a vehicle and that all received "significant job training."
"I personally explain all of the laws to them and the process from start to finish," she wrote. "They ride along with an experienced deputy for a period of time before being assigned to handle evictions on their own so that they can learn the job."
Michael Williams, a Philadelphia housing attorney, said the distinction between these deputies and actual law enforcement was often vague.
"Sometimes tenants will call them the 'sheriff,' but that's wrong," Williams said. "They're from the landlord-tenant office. Sometimes, they will still refer to themselves as 'constables.'"
Some, like ethics lawyer Sam Stretton, said the courts shouldn't be empowering private entities with little duty to disclose information to the public to force residents from their homes.
"This office is held out as part of the government when, in fact, it's a private law firm," he said. "There's still no standards. They could just get some monster, and say he's just the toughest guy I found."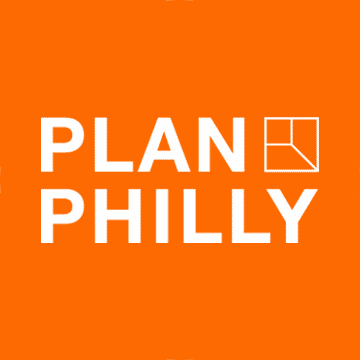 'Ethical nowhereland'
It may be unsurprising that the daughter of the former president judge would come to work for a man he appointed –– Silberstein long held an enthusiastic attitude toward family and government service. He hired his own wife as a judicial aide in the 1980s and, after his own retirement, replaced her in a seat she would occupy on the city's Board of Revision of Taxes, in the 2000s. The BRT was itself later dismantled amid allegations of political dealing. Silberstein did not respond to a request for comment.
O'Rourke defended Shuter's appointment, citing her pedigree in the field and conduct to date.
"Ms. Shuter learned every aspect of how to manage the office and handle the legal issues faced by the Landlord-Tenant Officer. She also served as the court's point of contact and effectively managed the office to the court's satisfaction," he said.
While Shuter's father had long since retired by the time she took over the office, her husband served on Municipal Court both then and now. O'Rourke explained that the appointment did not trigger anti-nepotism rules because of the unique nature the Landlord and Tenant Office occupies within the municipal bureaucracy –– Shuter is paid directly through fee collection and is not otherwise a salaried or contracted employee of the courts.
"The Landlord-Tenant Officer neither receives compensation from nor is an employee of the City, State, or First Judicial District," he said. "The City's ethics rules…are not applicable to the Landlord-Tenant Officer because the officer is neither a City officer nor a City employee."
But Judge Shuter ruled on eviction cases before his wife became the person doing the evicting and records show he continued to do so afterward. Municipal Court employs a rotation system where all judges occasionally share the burden of pushing along thousands of eviction cases each year –– although many individual suits spend little time under the scrutiny of the court.
Rob Caruso, executive director of the State Ethics Commission, acknowledged that other court appointees, like special masters appointed in divorce proceedings, do fall into an "ethical nowhereland" in state guidelines. But that did not necessarily mean Shuter's arrangement was conflict-free.
"What doesn't make sense is why her husband is not recusing himself from these eviction cases," Caruso said.
Neither Marisa Shuter nor Judge Shuter responded to requests for comment about this relationship. But O'Rourke defended the judge's conduct.
"Judge Shuter very rarely hears landlord-tenant cases and has a reputation for fairness and honesty," he said.
Ethics lawyer Stretton said that, after nearly a half-century, it appeared that the landlord-tenant office had changed little from the 1960s.
"That's Philadelphia for you. Some traditions are wonderful, and some aren't, like nepotism," he said. "The office should be abolished."
Calls for reform
Research has shown that evictions disproportionately impact Black residents, particularly women-led households across the United States. Locally, a study from the 2000s found that 80% of tenants targeted for eviction in Philadelphia were people of color and 70% were women of color. The city is ranked fourth nationally in the highest number of people it seeks to evict annually.
Some tenants, like Judith Jones, said they felt like the landlord-tenant officer did not treat them fairly. Jones withheld rent after her apartment's heater broke, but her landlord later won a Municipal Court judgment evicting her. While tenants are entitled to a minimum three week grace period after a judgment, she struggled to get Shuter's office to tell her exactly when she would be locked out of the apartment.
"The courts told me to call the office every day to find out when the landlord-tenant is coming," Jones said. "I called them every day."
Shuter, reached by email, acknowledged that the office did not disclose the date or time of eviction to reduce conflict.
"It is the policy of the office not to disclose the date and time of the eviction to the tenant in order to protect the safety of tenants, landlords and their representatives and Deputy Landlord-Tenant Officers," she said.
Jones eventually packed up and left early, to avoid running into the Landlord and Tenant Officer's deputies. She now also works with a tenants' rights group and said she has come to understand why it was so hard to get an answer to a simple question.
"They try to catch people off guard," Jones said.
For those who experience evictions, the memories are often searing. Munira Edens-McClean, now a community organizer leading a housing justice campaign with nonprofit OnePA, said she still remembers the day the landlord-tenant officers came to her family's home.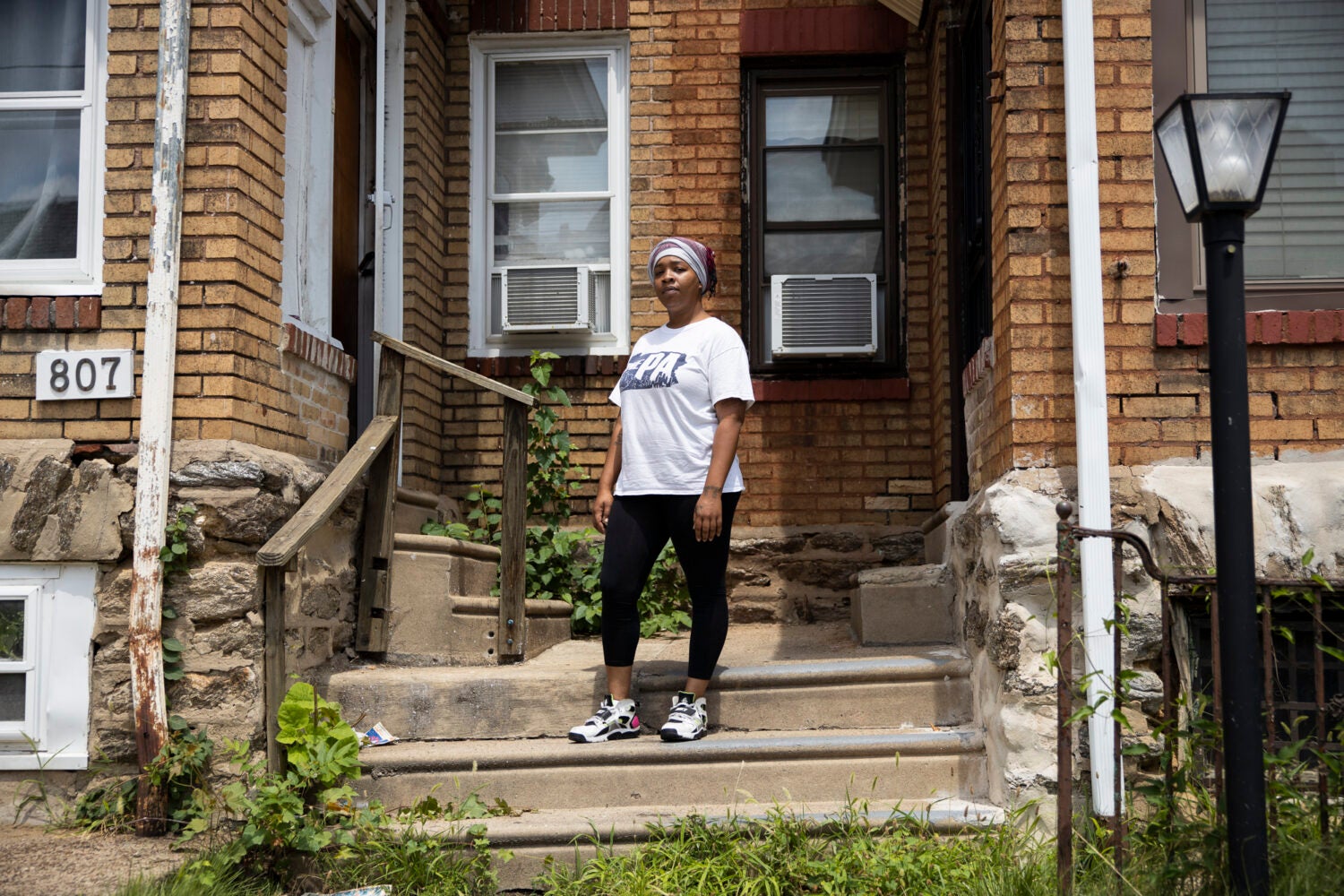 "I had them come to my door and tell me we had an hour to get out. I still remember it, from when I was a child," she said. "That's part of the reason I'm doing this stuff."
To some, it's an unavoidable consequence of the reality of a rental market in an impoverished city, regardless of who arrived to change the locks.
"Sometimes, maybe the tenant didn't get the notice. But a lot of times, it's really just that they couldn't pay their bills because they lost their job. Or people were in another bad situation," said housing attorney Michael Williams. "It's sad, losing your house while your kids are standing there next to you. It's just awful."
But lawyers at CLS –– the housing law organization responsible, in a sense, for the creation of the Landlord and Tenant Office –– say today that the office is in need of reform, much as it was a half-century ago.
"CLS has advocated for tenants' rights for years, and we are hoping to see changes in the near future that will involve increased accountability from the Landlord-Tenant Officer in the performance of its duties,"  said attorney Ian Charlton.
Councilmember Helen Gym, who helped co-author a raft of renter protections earlier this year, agreed the office should be abolished.
While the sheriff's office has had its own history of ethics problems, she said merging landlord-tenant functions would at least provide a bare minimum of oversight and credentialing.
"We already have a process to handle this," she said. "They go through the sheriff's office where they are at least tracked and held publicly accountable. There is a public process and a means of appeal."
Barry Thompson, someone who went through the process himself, said even small stopgaps or more warnings could be critical for those already in a personal maelstrom when the eviction workers come.
"It's like being caught up in a fire in the wee hours of the morning, you're not in your right state of mind," he said. "You're being told to grab this, grab that, you forget things. You forget your blood pressure pill, your ID. You get around the corner and you realize you don't have it, but the door is already locked."

WHYY is one of over 20 news organizations producing Broke in Philly, a collaborative reporting project on solutions to poverty and the city's push towards economic justice. Follow us at @BrokeInPhilly.
WHYY is your source for fact-based, in-depth journalism and information. As a nonprofit organization, we rely on financial support from readers like you. Please give today.