Philly hopes to clear flightpath for autonomous drones
Will drones start filling the skies of Philadelphia? For some, the idea doesn't sound so crazy.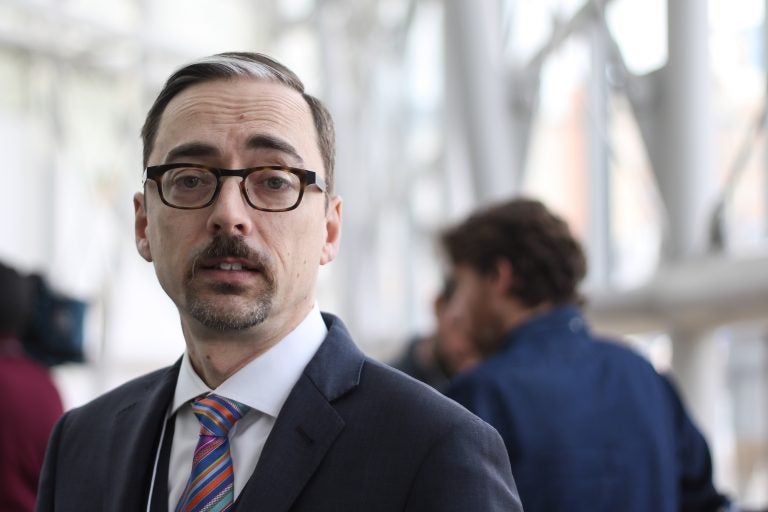 Will drones start filling the skies of Philadelphia? For some, the idea doesn't sound so crazy.
City officials, academics, and aerospace experts gathered at Drexel University on Thursday to discuss integrating drones into the city's daily routine. The drones they're preparing for aren't the ones flown by a pilot on the ground. They would be autonomous.
For David Yoel, CEO of American Aerospace Technologies, the potential benefits of autonomous drones are a no-brainer.
"I see just an enormous spectrum of applications for drones in the metropolitan area, in a smart city like Philadelphia," Yoel said.
Unmanned aviation systems (UAS), or drones, could be used for a variety of tasks, from inspecting bridges and railways, to monitoring the Delaware River, Yoel said.
Over the winter, the City of Philadelphia applied to the Federal Aviation Administration's UAS Integration Pilot Program. The initiative pairs local governments with private companies to develop unmanned aviation systems.
But flying a self-controlling drone through a city of more than 1.5 million people isn't so simple. The drones would fly no more than 400 feet above ground, making privacy and security major issues.
"You're flying near tall buildings, you're flying near apartments, you're flying, you know, windows are open. Somebody looks out and, 'hey, what's this thing staring me in the face,' kind of thing," said John Helferty.
Still, the benefits could be huge, he says. Helferty, an associate professor for electrical and computer engineering at Temple University, has incorporated drones into his coursework for more than six years. His students start by building drones out of plastic K'Nex toys before moving onto bigger projects, such as filming the 2017 solar eclipse.
Currently, several of Helferty's students are designing an unmanned aviation system that will give tours to prospective students visiting Temple's campus. Without an expedited waiver from the Federal Aviation Administration, the drone is not allowed to fly on its own.
David Arnott, one of the students pursuing the senior design project, hopes to see the drone laws change in Philadelphia — and to one day see a drone giving campus tours.
"I'm  excited for the possibility that this would actually be brought to life in the upcoming years," Arnott said.
WHYY is your source for fact-based, in-depth journalism and information. As a nonprofit organization, we rely on financial support from readers like you. Please give today.