Philly hackathon part of ADL study on how digital games could help fight hate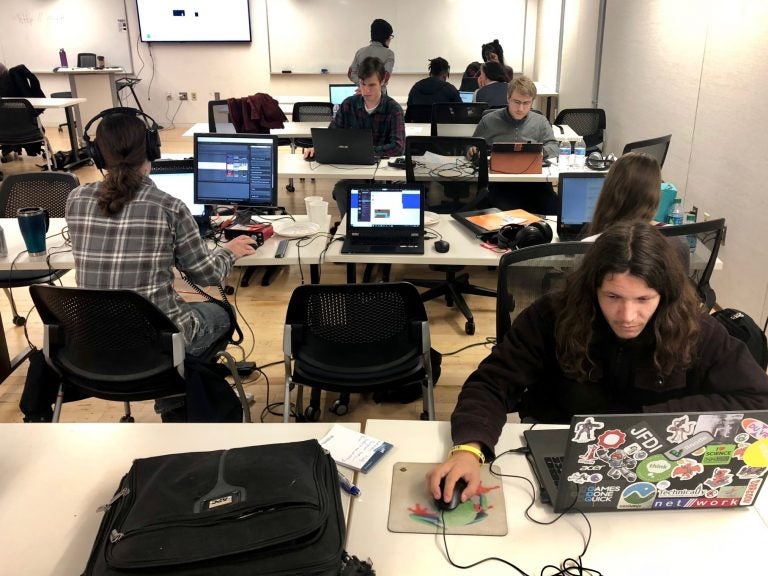 Thirty-one local game developers spent part of the weekend at Drexel University in Philadelphia making digital games that promote empathy and reduce bias.
The second annual ADL National Game Jam was a collaboration between the Anti-Defamation League and Global Game Jam, an organization that puts on collaborative events for game developers.
Over the course of the 24-hour "hackathon," developers were tasked with creating games that encourage players to see the world from a different perspective.
Fairmount resident Omar Shehata and his group, for example, made a game in which the player has a disability.
"We ended up making a game about navigating going into the depths of the mountain and progressively losing your vision," he said. "So it's kind of a game about what it's like to navigate the world as a blind person."
Some experts suggest that video games can have a positive social impact, and a recent market research study found that almost 70 percent of Americans play games on at least one device.
The games from this weekend's jam will be submitted for an ADL research study on how effective digital game development can be in fighting hate.
"Hate is in the digital space," said Dan Keefer with ADL Philadelphia. "And video games are a way where we can address it and meet it where it is."
The Game Jam also took place in seven other cities including Atlanta, Boston, and New York.